Theater is a multidimensional art form requiring creativity, collaboration and craft. Our commitment in the Theater Department at Mason Gross School of the Arts is to educate, guide and foster the aspiring theater professional and provide uniquely individualized instruction and practical experience, including intensive studio classes, innovative academic curricula, and productions.
The Theater Department offers a program for BFA in theater with the following concentrations: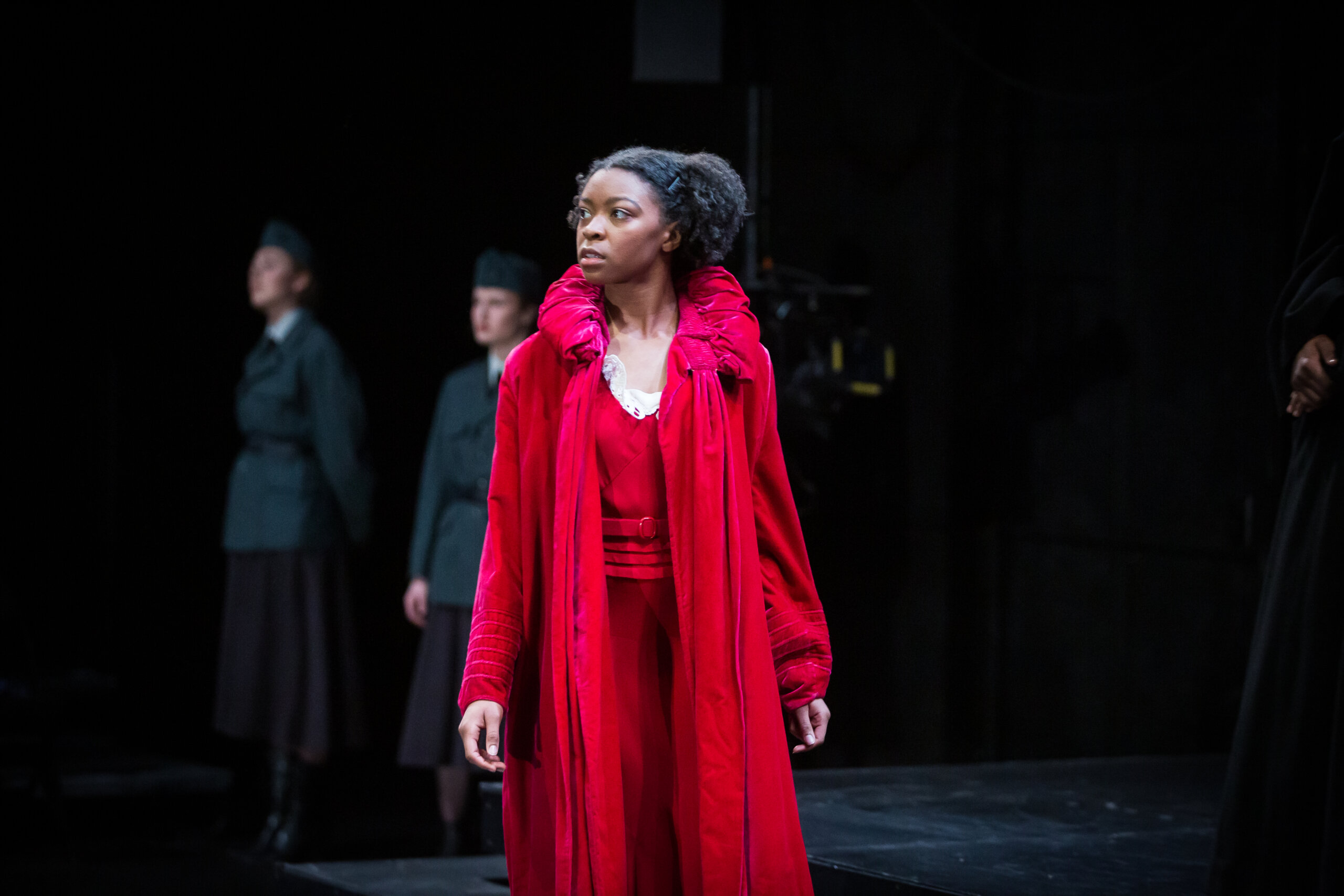 Concentration in Acting
The acting program offers a rigorous and collaborative 4-year course of study for students who aspire to a career in the ever-evolving entertainment industry. Students are trained in various acting techniques, including Meisner, on-camera, devising, classics, and global theater with a commitment to new and emerging methodologies and practices.
Students will study at the Rutgers Conservatory at Shakespeare's Globe in London. The training concludes with a focus on the industry and launching of the artist's professional careers. Students are eligible for productions in the program in the second through final years in study.
The drama program is committed to equitable, representative, and evolving practices to support each student on their journey by continuing to learn, scrutinize and adjust our program to facilitate training that is current, imaginative and inspired by the needs of the students, the demands of the industry, and work that is yet to be created.
Year 1: Beginning the Journey
Find yourself in the work
The first year is spent exploring and mastering fundamental concepts, developing a background in theater, and establishing the work ethic of the profession.
Year 2: Exploring the Craft
See how you are vital part of a larger story
The second year of the program continues the Meisner progression with a focus on text, character creation, and storytelling. Production assignments in contemporary and global plays.
Year 3: Expanding
Experience yourself on the stage of the London's Globe
The third-year places the student in London, studying at Shakespeare's Globe. The course of study is a solid foundation in classical training. Students ultimately achieve clarity, expressiveness, and spontaneity in acting Shakespeare, culminating with a performance on the world-famous Globe stage with a public audience.
Year 4: Preparing
Start the transition into your career
The final semester is a rich and important period that allows students to synthesize experiences and begin transitioning into the profession.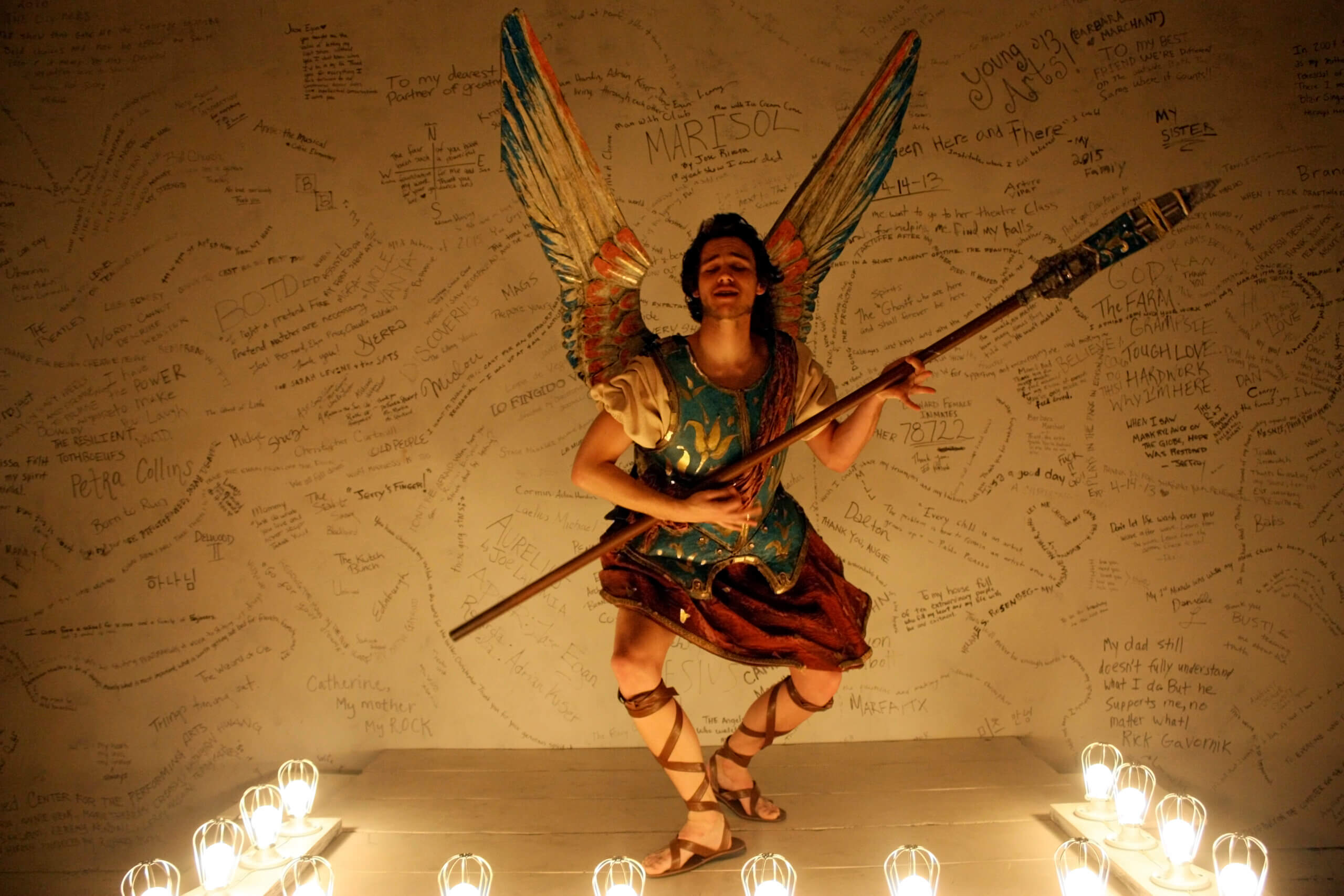 Concentration in Design
Theater design students are part of a dynamic 4-year professional training program that includes a semester residency in London. Our program provides students with essential artistic and technical skills as well as a strong foundation in theater history and theory. The faculty are distinguished working professionals who provide students with one-on-one mentoring and prepare them to be effective artists and collaborators in the entertainment industry.
Areas of study include costume, lighting, and scenic design.
Year 1: Foundations
The first year provides the foundations of design theory, skills, and history. All first-year students take core classes together, providing a strong sense of community and an appreciation of the collaborative nature of theater.
Year 2: Building
The second year builds on the foundations learned in the first year and provides more in-depth explorations into the areas of concentration. One course, "Global Theater," analyzes current theater styles and theories across the globe.
Year 3: London
All design students spend the fall semester of their third year in London at Shakespeare's Globe, where they study with distinguished British designers and take full advantage of London's dynamic theater and cultural opportunities. Field trips to theater productions, museums, and galleries are all part of the program. Back at Rutgers in the spring, students pursue in-depth training in their area of design.
Year 4: Transition
Students spend the final semester studying their specialized design area in further depth, with a special focus on career transition and portfolio presentation. Professional contacts are developed with the Mason Gross faculty and through internships. Design students are presented to the industry at a design portfolio presentation in New York City in January.
Mason Gross School of the Arts costume design program provides student designers an expansive course of study in close collaboration with professional design and costume technology faculty members who are themselves actively engaged in their fields. Working in spacious studios and well-equipped shops; emerging designers benefit from a wealth of resources both in New Jersey and New York City. Students' designers shop fabrics, engage in research at museums, libraries, and archives, and visit annual special fashion exhibits at the Fashion Institute of Technology, Metropolitan Museum of Art, and other cultural institutions.
This rigorous and comprehensive training includes a carefully integrated series of courses in costume design, costume history, dramaturgy, research methodologies, figure drawing and computer rendering as well as construction and draping.  Small class sizes, one-on-one advising, production opportunities and engagement with professional theater artists ensures students can grow and develop their singular style by exploring and developing their own process in which to create. Costume designers graduate as highly skilled, engaged theater artists and citizens.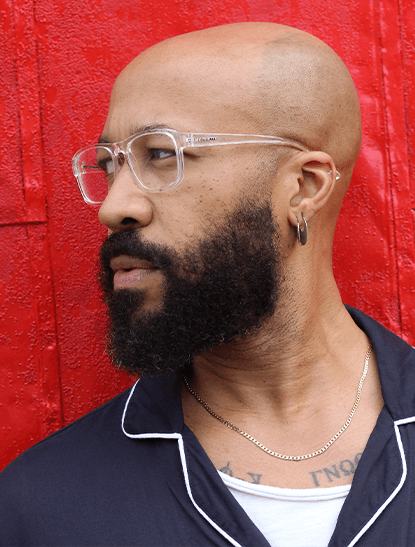 Part Time Lecturer, Costume Design
Theater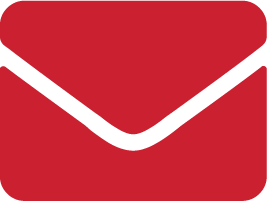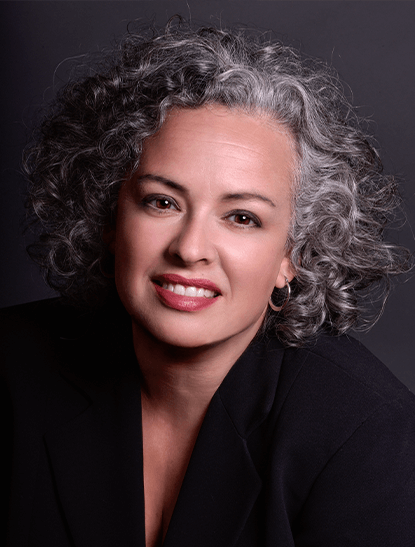 Head of Costume Design
Theater
We offer rigorous professional training in the art and craft of lighting design that will give students the skills, the experience, and the opportunity to pursue a career as a lighting professional.  Through concentrated study in script analysis and the collaborative process, students will develop an approach to work that is rooted in the text and has an integral relationship to the total production design.
Led by a faculty with extensive experience in Broadway, Off-Broadway, regional theater, opera, film, television, and architectural lighting the intensive course of study includes an immersion into lighting theory, technique and technology, 2D and 3D drafting, associate and assisting skills, projection design, and commercial lighting practice. Realized design work with the Rutgers Theater Company, along with study abroad at Shakespeare's Globe Theater in London, is a vital part of our comprehensive curriculum.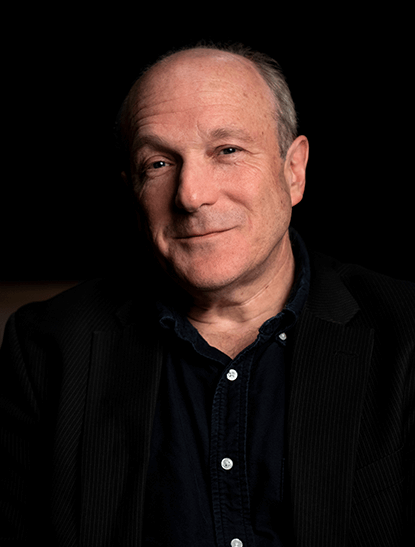 Head of Lighting Design
Theater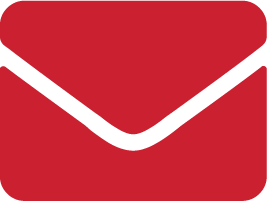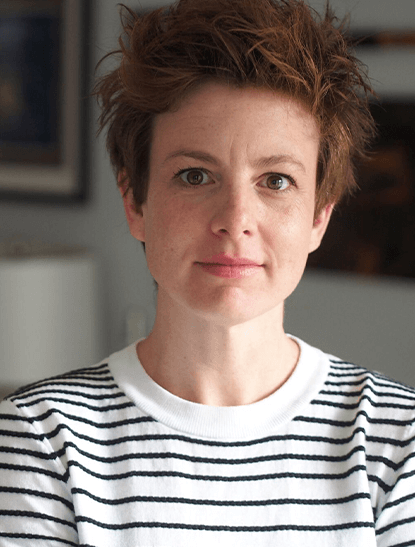 Lighting Designer
Theater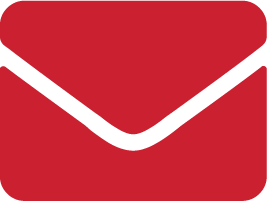 The aim of the design program at Mason Gross School of the Arts is to foster each student's development as collaborative storyteller and theater artist. Scenic design students can expect rigorous and comprehensive training in the theory, skills, and techniques necessary to pursue a professional career. Our faculty are working professionals who bring their experience in theater, opera, dance, film, television, and multimedia design as well as access to the best current ideas and practices. The 4-year program is a carefully integrated series of classes in scenic design, drafting, history, and drawing including a semester abroad at Shakespeare's Globe Theater in London. Students have opportunities to collaborate with their classmates on productions for the Rutgers Theater Company and see their designs realized on stage in performance. Visiting professional designers and directors provide additional opportunities to learn and create a network for the future.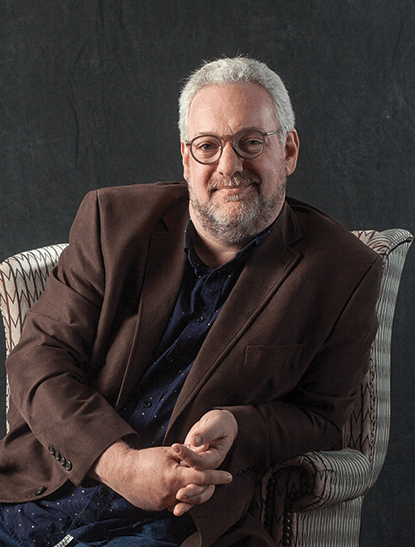 Academic Director of Design and Production
Theater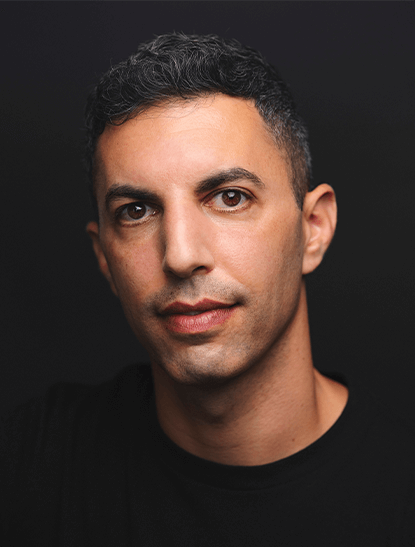 Head of Scenic Design
Theater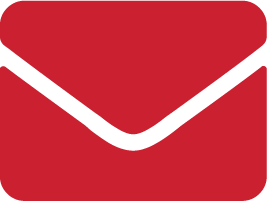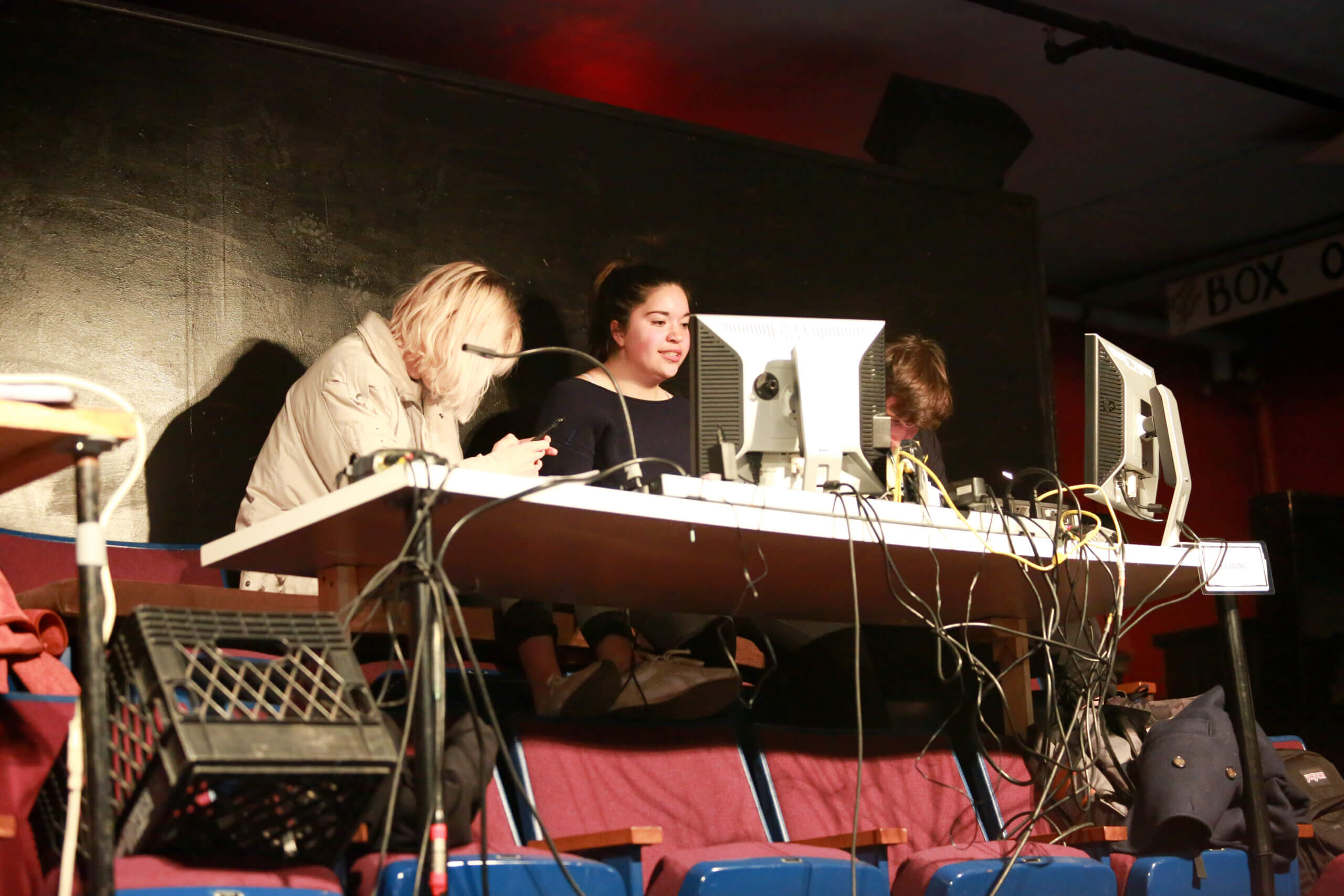 Concentration in Production
Production students are part of a 4-year program designed to train students to be professionals in the fields of costume technology, stage management, or technical direction. The program combines integrated knowledge and respect for all aspects of theater at a variety of production levels to create artistically astute, well-versed, thoughtful production professionals. Core training and curriculum come together in production practice, which informs the process on each play. Working from a core artistic sensibility, production students support the work of the contributing artists as together they bring the performance to realization.
Areas of study include costume technology, stage management, and technical direction.
Year 1: Core and Collaboration
During the first-year students take core classes together, providing a strong sense of community and an appreciation of the collaborative nature of theater.
Year 2: Concentration
Moving into the second-year, production students build on the foundations learned in the first year and study more in-depth explorations into their area of concentration.
Year 3: Production and London
In the third-year, the Technical Directors and Stage Managers continue their extensive investigation of production and continue to collaborate with the different areas to develop their leadership skills.  The Costume Technology students in the fall semester will join the designers in London where they learn from industry professionals and get to see historical costumes up close.
Year 4: Transition
All students will conclude their programs in their 4-year fall semester preparing for transition into the industry with professional development, networking, and portfolio development.
Students enrolled in costume technology will focus their studies on the creation and production of the whole costume.  They will learn how to take the rendering created by the costume designer and make it into a 3-dimensional realization.  Over the 4 years of study, costume technology students take courses that focus on construction of garments, modern and historical patterning, costume crafts, millinery and fabric dyeing in addition to costume history and design courses.
There will be numerous opportunities to put the skills they learn in the classroom to practice in the costume shop working on departmental productions and see projects realized on stage starting in their first year.  All of this helps build their portfolios in preparation for presentation to industry professionals at the Design Portfolio Presentation in New York City at the end of the program.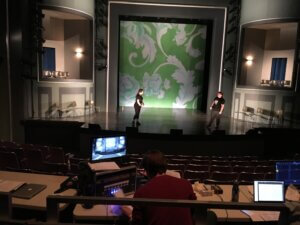 Based on a philosophy that theatrical stage managers are members of the artistic team, acting as leaders and collaborative facilitators and advocating for all of the artistic and technical team members working towards bringing a production to life, the stage management program seeks to develop young students into young professionals confident in their individual style, passion, and skillset. Beginning with an intensive study of core "hard" (literal) and "soft" (intuitive and interpersonal) skills, each stage of the program compounds and expands on these skills, leading into studies of special topics in both theatrical stage management as well as other forms of performance art such as dance and opera, in tandem with practical, hands-on experience gained through production assignments, and always mindful of the ethics of anti-racism, anti-sexism, diversity, equity, and inclusion practices so crucial to maintaining safe environments as one moves through an artistic process.
Students will grow stronger by practicing many roles on stage management teams and various skill sets – overseen with mentorship and guidance – learning to lead and advocate for processes and environments with mindfulness, care, grace, and nimbleness. Students benefit from access to working artists, as best practices are always evolving. At the Mason Gross School of the Arts Theater Department, we believe that we are training our future colleagues.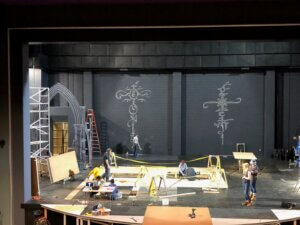 Technical direction students are provided an excellent broad-based knowledge, understanding, and respect for all aspects of theater. A key goal is a deep understanding of designers and the design process, while core curriculum classes ensure a sound foundation and worldwide perspective.