Theater is a creative and collaborative art in which true excellence can only be achieved through exploration of craft. Our focus in the Theater Department at Mason Gross is to provide aspiring theater professional with a unique experience including intensive studio classes, innovative academic curricula and ground-breaking fully supported productions.
The Theater Department offers an MFA degree in theater with concentrations in:
Concentration in Playwriting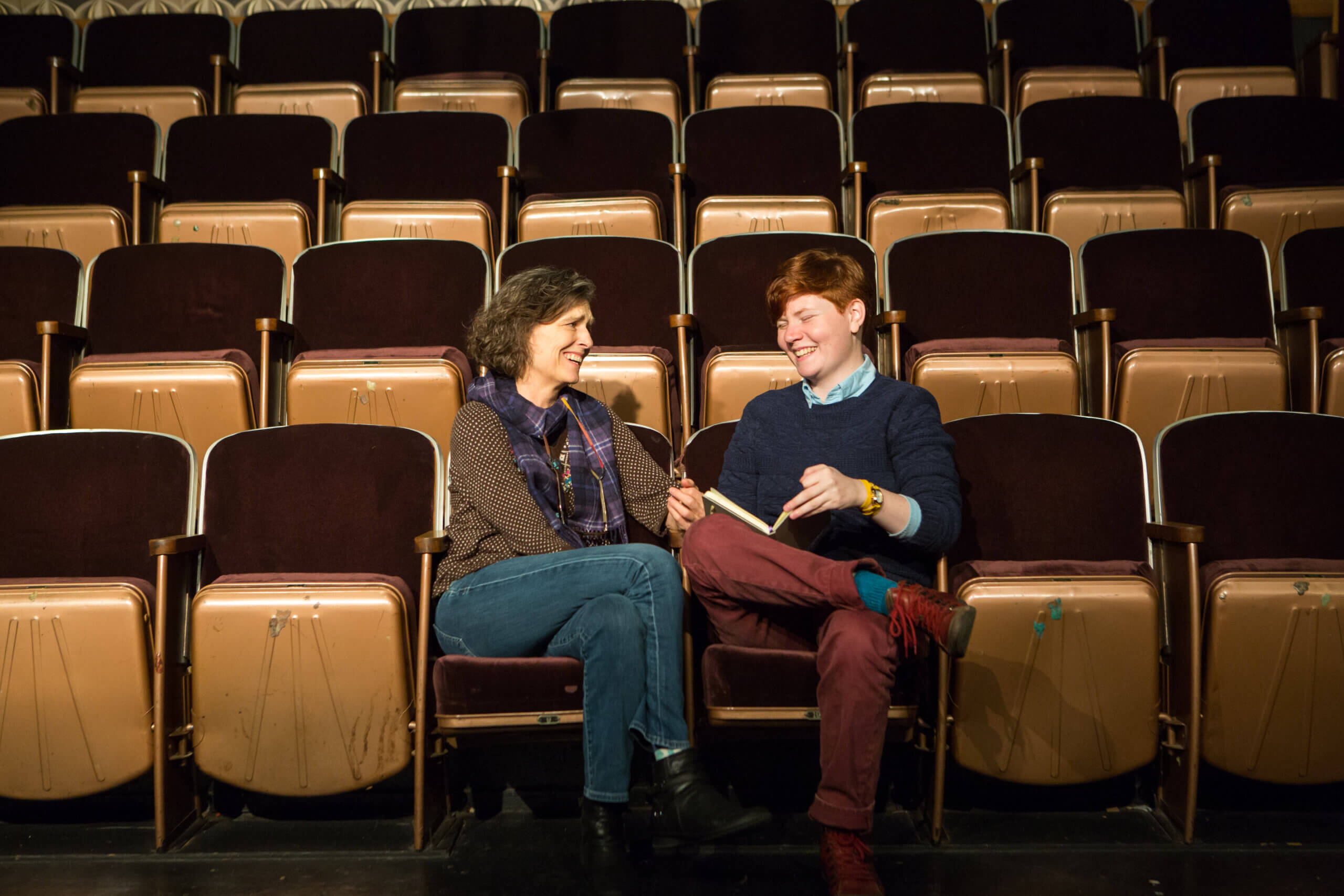 We're delighted to invite playwrights to apply to an exciting, rigorous program that challenges, engages and celebrates the playwright. There are multiple opportunities to work with actors, directors and designers, including the annual Playwrights Festival, which has productions of the playwrights' work.
In the playwriting program, each student is encouraged to develop, stretch, and experiment with their individual voice. This is a place to hone one's craft, to engage with emerging and established theater artists, and to study the new, the ancient, and the innovative in the unique alchemy of performance.
We love what theater can do and we embrace the opportunity to help support and develop new voices in the theater.
At the core of Rutgers' playwriting program (2.5 years) are the weekly Playwright Seminars, an ongoing class for the duration of the degree in which playwrights deepen their art and hone their craft. Each semester, students will work on a play and play fragments toward developing a portfolio of work. Toward a rich experience of plays and play-making, we read and attend productions at various theaters, mainly in New York City, as well as meet with theater professionals.
Recent visits have been to Playwrights Horizons, Buswick Starr, Rattlestick, BAM, the Public Theater, Broadway, Soho Rep, New York Theatre Workshop, the McCarter Theatre in Princeton, Ensemble Studio Theatre, and MaYi Theatre Company. We have met with numerous playwrights and theater staff.
Emphasis will be on developing each playwright's unique voice and inclinations. There will be occasional in-class writing and writing assignments, toward exploring new approaches, jump-starting a play, and enriching or unlocking a current play-in-process. Each week you'll write a brief response to a play you have read or seen.
In the first year, the playwrights will have a staged reading of a new work, directed by an outside professional director. In the second year and the last semester, playwrights will have productions of their plays, collaborating with student designers, actors, stage management, and professional directors.
Screenwriting and Television Writing are offered each year, as is Writers' Workshop where playwrights explore their works-in-progress with actors and a director.
Each year, we invite guest playwrights to conduct the Playwrights Seminar and give separate workshops.
Fall 2020
Spring 2020
Chisa Hutchinson
Fall 2019
David Adjmi
Fall 2018
Previous years