DANCE FOR PARKINSON'S AND NEUROMUSCULAR CONDITIONS | DANCE/MOVEMENT CLASS FOR NEURODIVERGENT PEOPLE | POLESTAR PILATES | YOGA TEACHER TRAINING
Movement Classes Through the Integrated Dance Collaboratory (IDC)
The Mason Gross School of the Arts Integrated Dance Collaboratory (IDC) researches and promotes the role of dance as an effective intervention for public health, wellness, education, and the professionalization of integrated dance arts. The IDC accomplishes this mission by offering two distinct movement classes for our community living with Neuromuscular conditions and for our Neurodivergent community. The IDC believes:
DANCE, as a holistic experience, helps the body reconnect damaged nerve cells.
DANCE supports existing neural pathways and helps to create new, alternative neural pathways to replace those that have been lost.
DANCE increases body awareness using rhythmic counts and patterned steps. This new awareness supports greater movement function; safer encounters in your home, work and recreational environments; and overall better brain health.
Dance for Parkinson's and Neuromuscular Conditions
Movement classes support:
Parkinson's disease and additional Parkinson's syndromes, Ataxia and Dystonia
Multiple Sclerosis (MS); Muscular Dystrophy (MD)
Tic disorders; Essential Tremor
Huntington's disease; Amyotrophic Lateral Sclerosis (ALS)
Alzheimer's Disease; Dementia
Different types of arthritis
Any persons with a congenital condition from birth, or expressed later in life, or an acquired neuromuscular disability of any kind
Movement classes include:
Working on habitual patterns while seated in a chair
Standing behind a chair
Moving safely across the floor
Working with partners and the group to create dance together to enjoyable music that helps the body and the mind to reconnect
Finally, and perhaps most importantly, for those who feel socially isolated for any reason, our classes encourage a feeling of community while dancing with others.
All classes are free and are scheduled from 11 a.m. to noon Saturdays during the fall, winter, spring, and summer seasons. In-person and remote options are available. For more information, please contact Natalie Schulz-Kahwaty at ns1199@mgsa.rutgers.edu or call 848-932-1367.
Sign-ups/class schedules forthcoming.
Dance/Movement Class for Neurodivergent People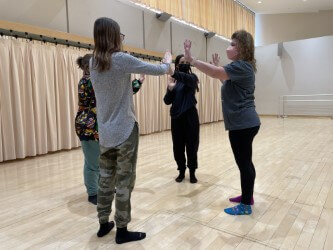 Supported in partnership with Rutgers Community Arts and Rutgers Center for Adult Autism Services (RCAAS). This dance/movement class uses dance steps and music from many genres, including hip-hop, jazz, contemporary, and ballet, plus visual imagery and creativity to encourage neurodivergent participants to be in the moment. Our goal is for participants to experience movement that stimulates the mind and the body in a safe and supportive environment.
Rutgers welcomes any undergraduate and graduate student and non-Rutgers adults ages 22 and up, including young adults, middle-aged and elder adults, self-identifying as neurodivergent. Classes are scheduled 1-2 p.m. Saturdays. The classes are grouped in sessions of 5 and run twice for a total of 10 classes during the fall, winter, spring, and summer seasons.
Instructor: Natalie Schultz-Kahwaty, PhD
Natalie Schultz-Kahwaty has been teaching dance education for 30 years, creating summer, after-school, and community programs for both children and adults who are neurodivergent. She strives to offer students an introductory class that motivates the whole person and encourages creative expression.
All classes are taught in accordance with current Rutgers and CDC-informed COVID-19 frameworks for health and safety, including masking and social distancing.
Fall Registration
September 17–October 15, 2022
October 29–December 10, 2022 (No class November 26)
Mason Gross Dance offers two distinct somatic teacher training programs—in Pilates and yoga—which allow dance majors to enhance their career employment options through specialized content knowledge and skills.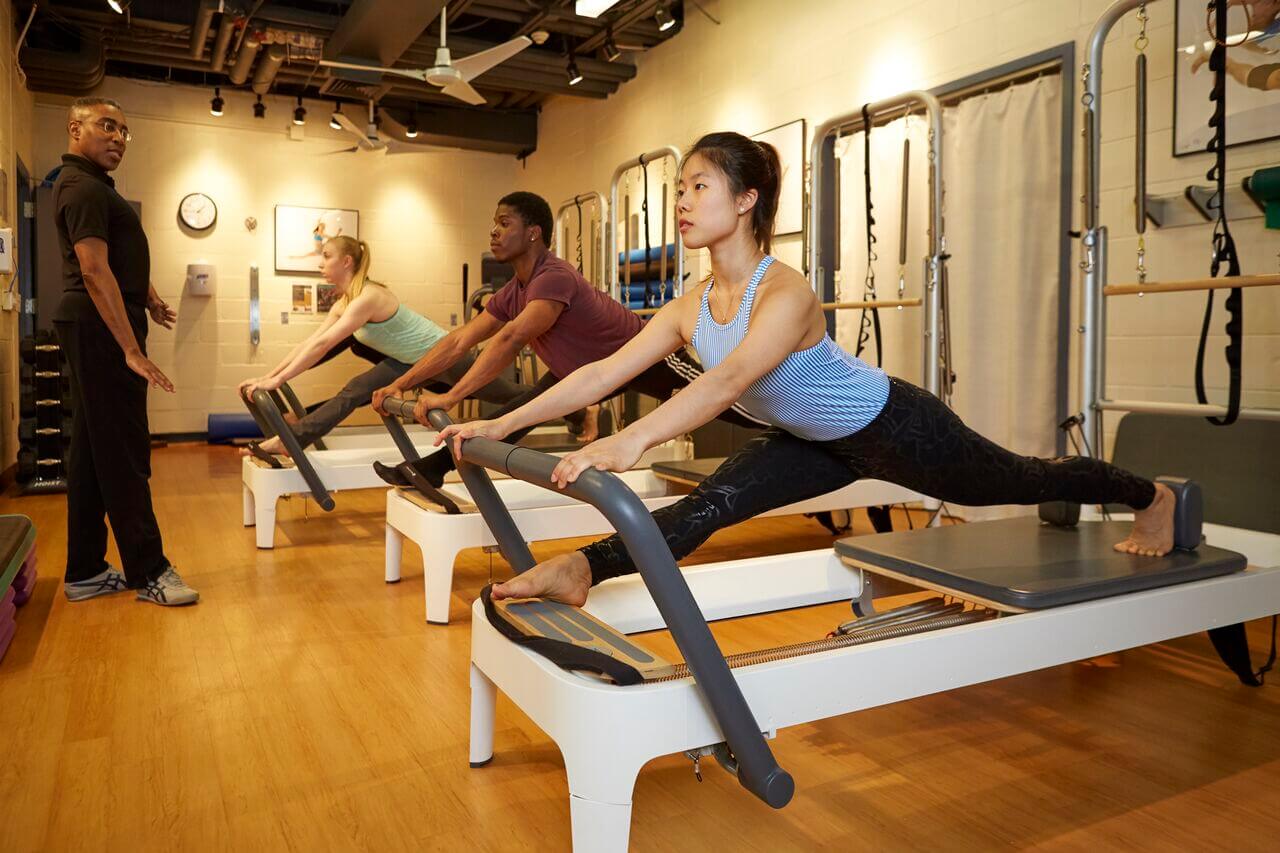 Polestar Pilates
Polestar Pilates is an industry leader in research-based Pilates practice. In the training, participants learn how to embody, plan, and teach beginner, intermediate, and advanced Pilates sessions to meet the varied needs of fitness clients in private, semi-private, and group fitness settings. Topics include client fitness screenings; Polestar principles of movement (an online course taught by Polestar founder Dr. Brent Anderson); Polestar lesson design and sequencing; movement cueing (verbal, imagery, tactile); and movement precautions and their modifications for special populations.
For more information, visit Polestar Pilates or contact Frederick Curry.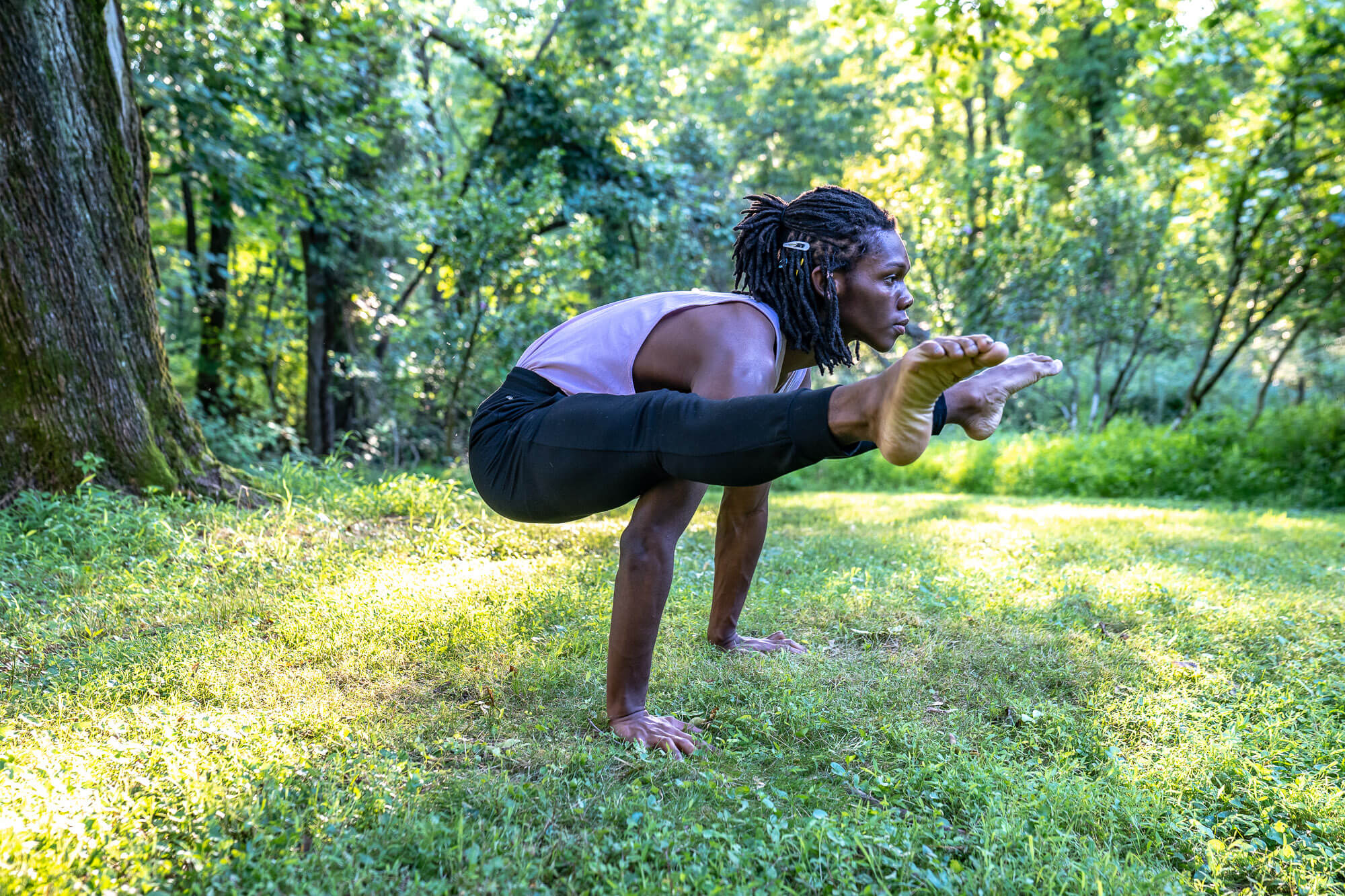 RYS Lila Flow Yoga Teacher Training
Students participate in an immersive 200-hour training program designed to produce knowledgeable, inspired, and compassionate yoga teachers. The program provides students with a strong foundation in anatomy and embodied alignment, the tools to find their unique voice and individuality, and room for creative exploration and self-discovery. Built into the training is the opportunity to study with various guest teachers with expertise in yoga tune-up, harmonium, and Acro Yoga with Thai massage.
"I completed the Lila Flow Yoga Teacher Training this past summer. It was the best thing I could've done for my physical and mental health during such uncertain times. The training gave me another type of physical and spiritual education that has allowed me to grow as a person and artist. I have practiced yoga since I was 10 years old, but this training has gave me a much needed and deeper understanding of what yoga is about. I'll be forever grateful for this experience!" – Leah Hansen, Mason Gross School of the Arts (2020) and Lila Flow Graduate