MFA theater student Kim Griffin featured on Rutgers Today: From Ringling Bros. to Costume Design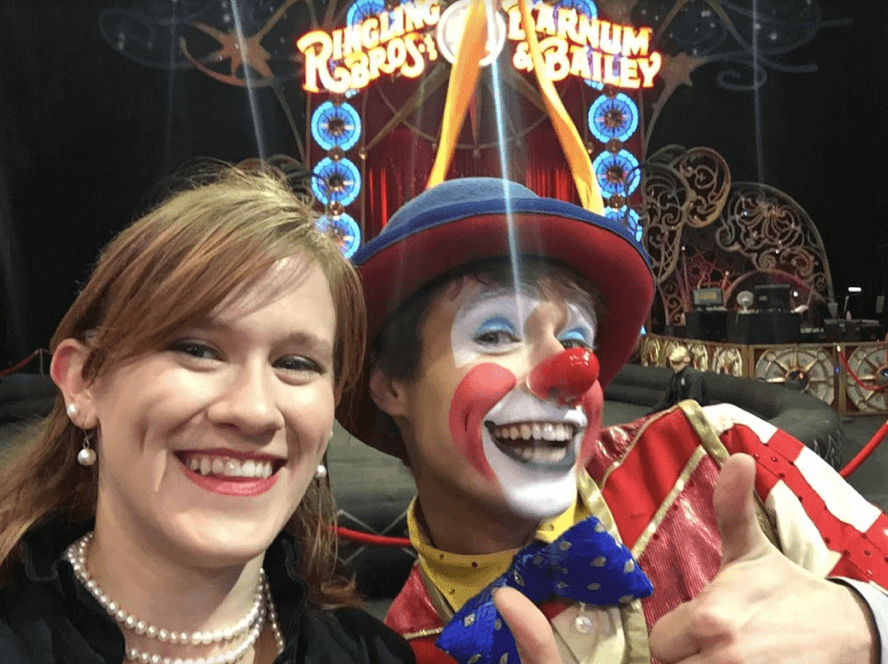 Mason Gross MFA student Kim Griffin shares what life was like as head seamstress for Ringling Bros. and Barnum & Bailey Circus two years after the 146-year-old show gave its final curtain call.
What do you do when "The Greatest Show on Earth" runs its course and your job experience includes lion taming, acrobatics, or performing as a ringmaster?
For Kim Griffin, former head seamstress for the Ringling Bros. and Barnum & Bailey Circus, the answer was to upgrade her skills and become a costume designer. She is earning a master of fine arts degree at Rutgers University–New Brunswick's Mason Gross School of the Arts, where she also teaches.
In her circus career she dressed the lion tamer, ringmaster, and head of the horse troupe. A typical day included arriving at the arena at least an hour before the performers to prep costumes, and staying throughout the show to check performers' rips, tears, missing beads or rhinestones, or other wardrobe mishaps.
"I lived on the circus train,'' Griffin said. "It had always been a dream of mine to run away and join the circus while still young, unattached, and physically able – though I knew it wouldn't be forever.''
Read more on Rutgers Today.