The Mason Gross School faculty is made up of professional working artists and scholars who are leaders in their field. The faculty roster includes members of the Met Orchestra and the New York Philharmonic, as well as internationally recognized choreographers, Grammy-winning composers, award-winning filmmakers, visual artists, theater artists, and designers who maintain thriving careers outside the classroom. Importantly, our faculty are also devoted teachers, collaborating with our young artists to prepare the next generation for careers in the arts and beyond.
Growing up in New York City, you had to have a thick skin, demonstrating realness all the time–dance provided me with the tools to be open and vulnerable. Darryl James Moore, a club/vogue dancer–and my first cousin–started teaching me at 3 years old to always be myself. He taught me that not everyone is going to like you, or understand who you are or how you like to move your body, but that it's important to be true to myself as a mover/dancer and individual. He would teach me runway walks and poses and I had no idea those teachings would be the beginning of what I teach, how I move my body, and how I live my life today. The culture of hip-hop has conditioned me to be honest in my work. Telling stories through hip-hop/street dance allows me to show my truth and the truth of others in every movement created.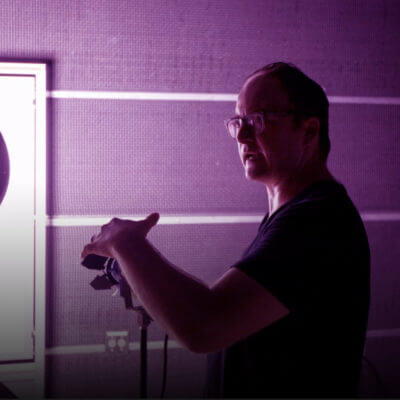 Alan McIntyre Smith, Filmmaking
Some of my favorite photographers worked for the WPA (Works Progress Administration, which featured a federal government-instituted cultural program that employed photographers to document the lives of the underclass, among others) during the Great Depression, like Dorothea Lange's humanist portrayals of refugee camps and Walker Evans's weathered landscapes.  Edward Steichen was a towering figure at the turn-of-the-20th-century's Pictorialist photo movement who helped change the public's perception of photography as an art form rather than a mechanical process.
I take pictures everywhere of everything–the toy tossed in a garbage can, the odd mix of humanity in a public space, window displays, and the fish on ice at the supermarket, ornamentation on sides of buildings. There is an endless amount of inspiration in the ordinary; it is how we train our eyes to see and acknowledge it all, how we look deeper, and open ourselves to the countless ways in which to process all the stimuli coming in.
My mom is a chef. She has a Haitian restaurant in Miramar, Florida, so I grew up surrounded by delicious Haitian food and Haitian cooking (which, if you know anything about it, is really spicy and colorful and flavorful with rich ingredients. Haitian food comprises an incredibly layered palette), and I often like to say that the way that I think about painting and art is very much the way that my mom thinks about cooking and food…. My associations and relationships to color in the print shop have always been analogous to food. There's a beautiful synchronicity for me that exist between the alchemy of printmaking and the alchemy of cooking.
Learning how to "do it yourself" is empowering. Designing circuits, programming, building, and soldering are skills anyone can pick up. Understanding how to hack and build reveals how technology works at a deep level. This knowledge is useful for both practical purposes (building and fixing things) as well as looking critically at the role of technology in society.