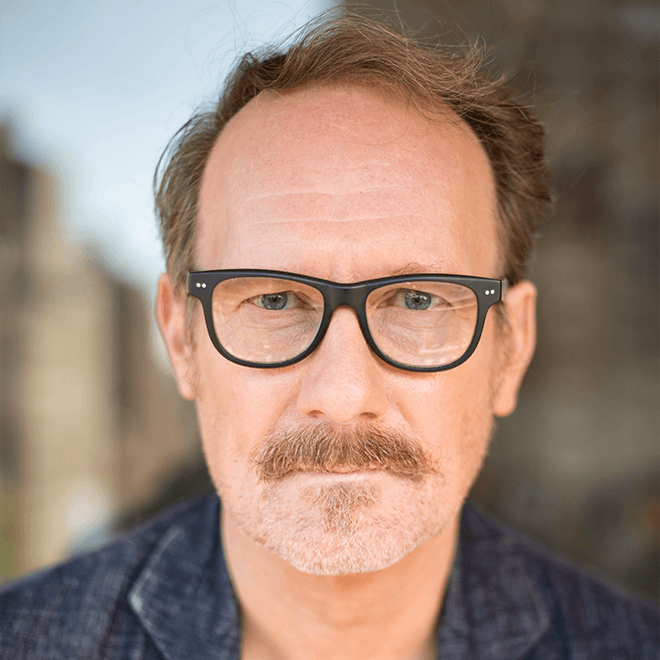 Head of Dramaturgy
Theater
We are living at an extraordinary time and it is essential that we prepare our students to step into the world as it is now not as it was when we entered the profession, even if that was a decade ago.
Degrees & Accomplishments
MFA in Acting, University of Virginia
BA in East Asian Studies, Washington and Lee University
Member of the Literary Managers and Dramaturgs of America, the Dramatists Guild, Actors' Equity Association, the Screen Actors Guild/American Federation of Television and Radio Artists
Topics of Expertise
Dramaturgy
Global perspectives on theatrical history, literature, practice, and aesthetic theory
Theatre during the "Long Eighteenth Century" with a concentration in German, English and French performance practice
Direction
Biography
Christopher Cartmill is an is an award-winning, playwright, actor and director. As a playwright Christopher's works have been produced internationally, garnering multiple Joseph Jefferson citations in Chicago, as well as a Los Angeles Drama-Logue award for his play, La Chasse. His adaptation of Washington Irving's The Legend of Sleepy Hollow (published along with two other works by Playscripts, Inc.) has had over 100 productions nationwide. Cartmill was the 2009 Flournoy Playwright at W&L University — following such honorees as Lucy Thurber, Paula Vogel and Neil LaBute. In 2006, he was commissioned by Nebraska's Lied Center for the Performing Arts. The journey in writing the play Home Land for the Lied became the solo performance piece, The Nebraska Dispatches, published as a memoir by the University of Nebraska Press. Christopher is a translator of works by Molière, Voltaire, Carlo Gozzi and George Sand. Christopher has directed plays, operas and cabarets — in New York, Los Angeles and Chicago — as well as films. His short film, The Ferris Wheel Song opened the 2008 Coney Island Film Festival. At Mason Gross Christopher has directed numerous productions of Frederich Schiller's Maid of Orleans to Aphra Behn's The Emperor of the Moon. He is also a working actor — appearing in numerous commercials, narration for PBS and NPR, films such as Spielberg's Lincoln, television works like National Geographic's Killing Lincoln and the video game Red Dead Redemption 2. As an educator, Christopher created a series of integrated-arts programs for the New York Public Schools, in association with "Learning through an Expanded Arts Program" and has written and performed educational programs for the Art Institute of Chicago, the Metropolitan Museum of Art and the Yale Center for British Art.