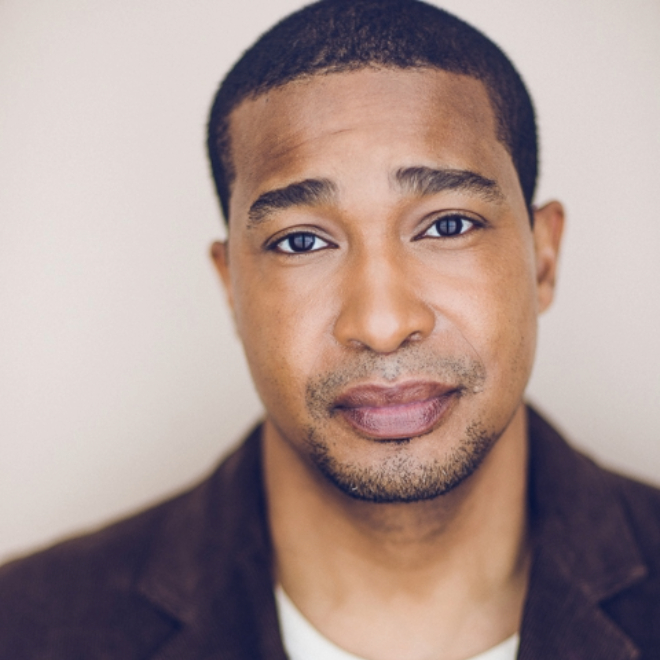 (he/him/his)
Head of Acting
Associate Professor
Coordinator, Rutgers' acting program at Shakespeare's Globe in London
Theater
The world for the artist is changing and expanding at an exciting rate. We must be in collaboration with our students; seeing how their identities and artistry are intertwined and commit to training the whole person. In doing so, we empower them to answer the questions the world will ask and create generation defining work.
Degrees & Accomplishments
MFA in Classical Acting, University of Delaware
BFA in Acting, University of Michigan-Flint
Affiliated with SAG-AFTRA and AEA
Topics of Expertise
Shakespeare
Acting
African American Theatre
Curriculum Development
EDI initiatives
Biography
Cameron Knight is an Actor/Director hailing from Flint, Michigan. He has performed on stage across America in such notable theaters as Milwaukee Repertory Theater, The Kennedy Center, and the Tony Award – winning Oregon Shakespeare Festival. His performance career spans a wide breadth of styles and mediums ranging from Shakespeare and classical works to modern and contemporary drama. Equally adept on screen, Cameron has been seen on television in guest starring roles in FOX's The Orville, and Chicago Med on NBC. He has a number of film roles to his credit, notably the highly acclaimed drama Widows, directed by Steve McQueen. Cameron has also had a thriving commercial and voice-over career, working with such clients as Subway, McDonalds, General Mills, and Kellogs. He has a growing number of directing credits, translating his many skills and years of experience as an actor into the creation of vital, and forward – thinking theatre pieces. He was previously a professor of Acting at Carnegie Mellon University and the Theatre School at DePaul University in Chicago, and, most recently, the University of North Carolina School of the Arts as a professor or acting and directing. He is a proud member of SAG – AFTRA and Actors Equity Association.