Filmmaking students create performance videos for virtual dance concert
In coordination with the Dance Department, filmmaking students collaborated with dance students for the BFA Senior Solo Concert in 2020 to turn the concert into a virtual event.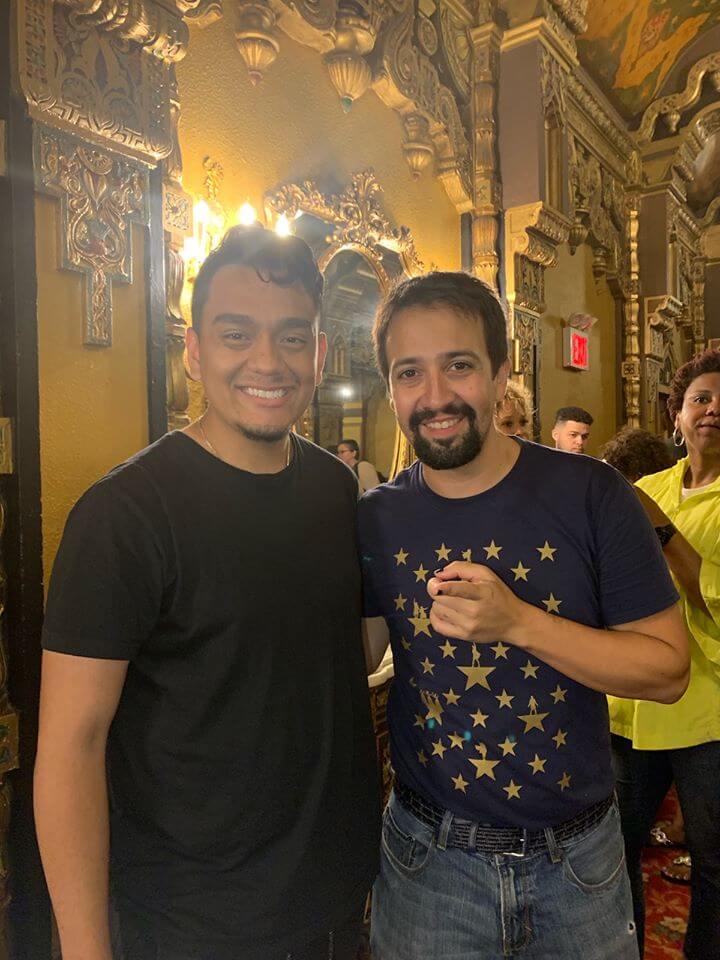 BFA filmmaking student LuisDiego Millan was cast as a background actor in the film adaptation of Lin-Manuel Miranda's Broadway musical In the Heights. Despite 14+ hour workdays, Millan says he couldn't stop smiling.
"The film … is heavily themed with family and togetherness in the Latinx community. Most of the other background actors weren't there for money or free food… I was surrounded by other Latinx people and felt that deep-rooted feeling of community love even after the camera stopped rolling." That, and meeting Miranda "I was star-struck—he is one of my biggest idols," Millan says. "He is a super down-to-earth, chill guy."
Andrea Pfaff and Sam Spencer
"They had a vibrancy and excitement about life, even though the reason I was there was to talk about how difficult their lives had become. They were still living life. They hadn't let go." – Andrea Pfaff (left)
BFA filmmaking alum Andrea Pfaff and current student Sam Spencer were featured on Work of Art: The Mason Gross Podcast. The two were involved in the creation of the collaborative Dance | Parkinson's video from the Rutgers Filmmaking Center's Documentary Film Lab. The film explores the Dance and Parkinson's program operated by the Mason Gross Dance Department.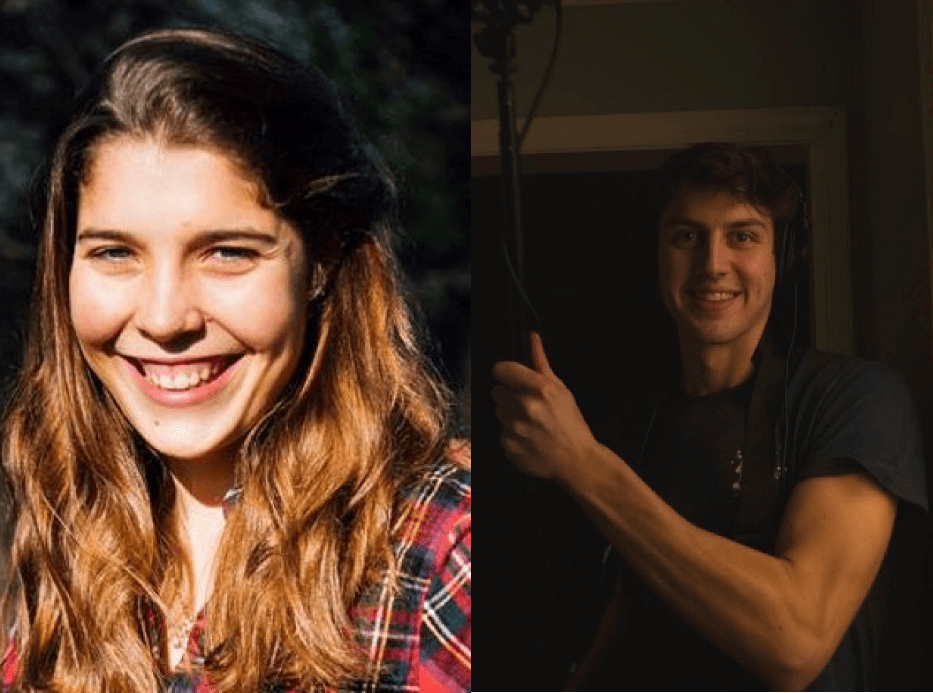 Film alum Andrea Pfaff and current student Sam Spencer were involved in the creation of the collaborative "Dance | Parkinson's... Listen Now