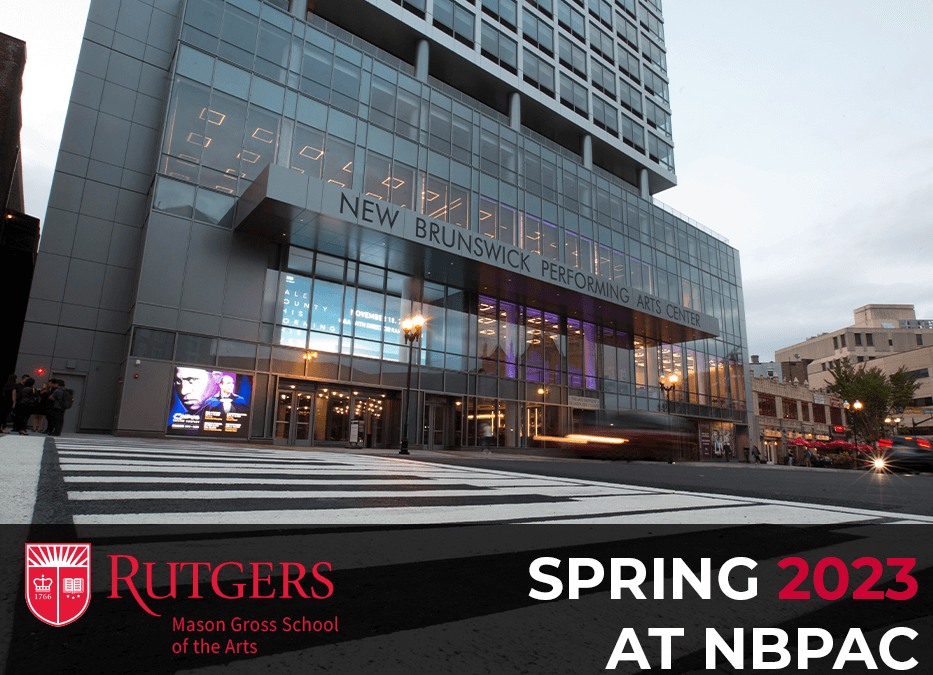 Mason Gross returns to the NBPAC stages for the spring 2023 semester, featuring concerts, performances, and screenings from our faculty, students, and guest artists.
Tickets go on sale January 17, 2023.
Opera Theater Rutgers with Rutgers Symphony Orchestra: 
La bohème
7:30 p.m. February 9–11
2 p.m. February 12
Puccini's beloved story of young love, friendship, and sadness reset during the 1918 influenza outbreak. A tribute to those lost to the COVID pandemic.
Elizabeth Ross Johnson Theater at NBPAC
General Public $15 / Rutgers Alumni, Employees, and Seniors $10 / Students $5
Company SBB // Stefanie Batten Bland
7:30 p.m. March 31 & April 1
Featuring a performance of Look Who's Coming to Dinner, a theatrical dance work inspired by the similarly named 1967 Stanley Kramer film that delves into complex human relationships within the context of social, political, and racial issues.
Elizabeth Ross Johnson Theater at NBPAC
Public $25 // Rutgers Alumni/Employees & Seniors $20 // Students $15
Visiting Filmmaker Series: Paul Robeson Documentary
7 p.m. April 6Documentary Film Lab about actor, activist, and Rutgers alum Paul Robeson in honor of his 125th birthday.
A screening of the film produced by students in the
Arthur Laurents Theater at NBPAC
Free (tickets required)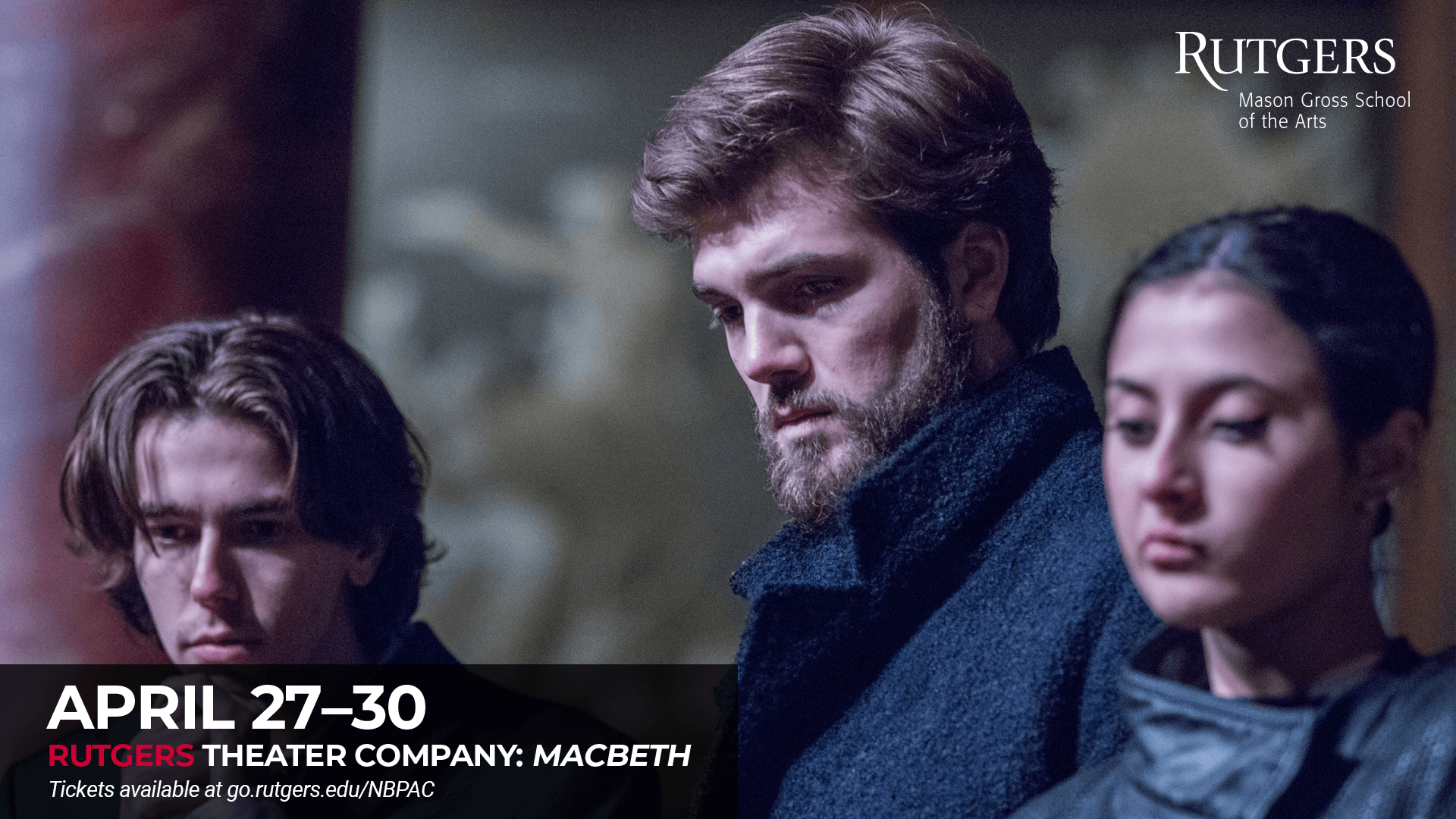 Rutgers Theater Company: Macbeth by William Shakespeare

7:30 p.m. April 27–29
2 & 7:30 p.m. April 30 In an encounter with three witches, Macbeth learns that he will rise in power and become a king. But to see the prophecy to its end brings paranoia, pain, madness, and murder upon murder. Shakespeare's great tragedy of ambition and its consequences is also a fast-paced thriller of historic proportions.
Note: This production was originally scheduled to be Merry Wives of Windsor.
Elizabeth Ross Johnson Theater at NBPAC
Public $25 // Rutgers Alumni/Employees & Seniors $20 // Students $15
BFA Freshman/Transfer Filmmaking Showcase
7 p.m. April 30
Arthur Laurents Theater at NBPAC
Free (tickets required)
BFA Filmmaking Thesis Showcase
6 p.m. May 1
Arthur Laurents Theater at NBPAC
Free (tickets required)