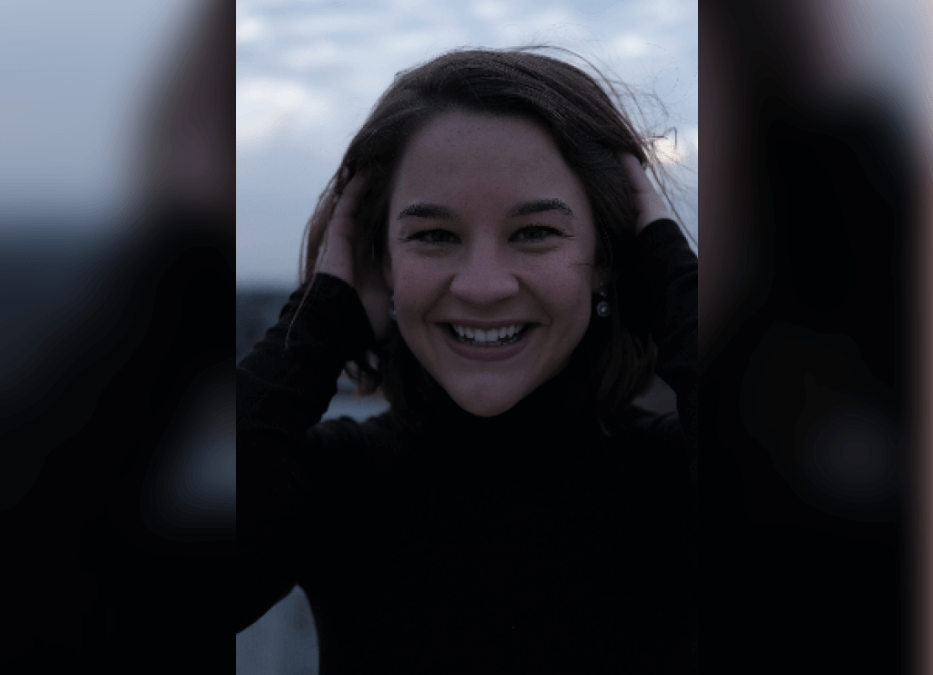 "Students who'd planned to show their work in the gallery, theater performances, dance performances–it's really tough to be an art student right now, because our work relies so much on sharing it with a community of people." – Kirsten Pasewaldt on studying during quarantine
Check out the latest episode of Work of Art: The Mason Gross Podcast. In each episode, we speak with Mason Gross students, faculty, and guest artists, discussing what fuels their curiosity, their passion, and their impulse to make. This week, we sat down with filmmaking student Kirsten Pasewaldt.
It took Kirsten Pasewaldt a while to admit that she wanted—no, had to be a filmmaker. She felt pressure to pursue a more-practical path, and inched her way toward film, from a major in communications, to a major in cinema studies, and, eventually, to the BFA in Filmmaking program at Mason Gross.
This transformation hasn't occurred in isolation. Pasewaldt, who is in her fourth year, has found inspiration and solace in the work of faculty member Danielle Lessovitz, and in the works of filmmaker Eliza Hittman. As she tells it, Hittman validates Pasewaldt's own experience, as a girl in the suburbs; seeing herself, or a version of herself, has meant everything.
Pasewaldt says that working with Lessovitz on her film Port Authority, and then attending the prestigious Cannes Film Festival with Lessovitz in 2019, was a dream.
"We had an opportunity to watch things in action," she says of the experience of working on the film. "It was exhilarating. I felt so lucky to be there. It was, 'Wow, this seems more possible now.' I just kept thinking, 'It's possible to make movies, it's possible to be a woman and make movies.'  She makes me feel like anything is possible."
Here, Pasewaldt explores her experiences during an internship with The Academy of Motion Picture Arts and Sciences.
Pasewaldt's Top 5 films
Blue is the Warmest Color (2013)
Abdellatif Kechiche is a master of the close-up. Never have I felt the pain of the protagonist so intensely – her interiority bleeds through the screen for all three hours of this unprecedented piece of cinema.
Mommy (2014)
Brilliant writing of an incredibly complex mother-son dynamic. Xavier Dolan was in his early 20s when he wrote/directed this – he is mind-blowingly brilliant.
American Honey (2016)
Exhilarating character study. Young love has never felt so thrilling and irresponsible.
The Girl with the Dragon Tattoo (2011)
Everything you could ever want out of a thriller, but this time with one of the most badass female leads ever written (and directed by auteur David Fincher). I return to this movie yearly, and the thrill of watching it has yet to go away.
Portrait of a Lady on Fire (2019)
Slow-burn romance masterpiece. How is it that Céline Sciamma can say so much with so little?