We're back this fall with a full slate of live events featuring our up-and-coming artists! All programming information is subject to change. Fees may apply.
Follow the university's dedicated COVID-19 information page regarding all updates across Rutgers campuses.

Visiting Artist Lecture: New Red Order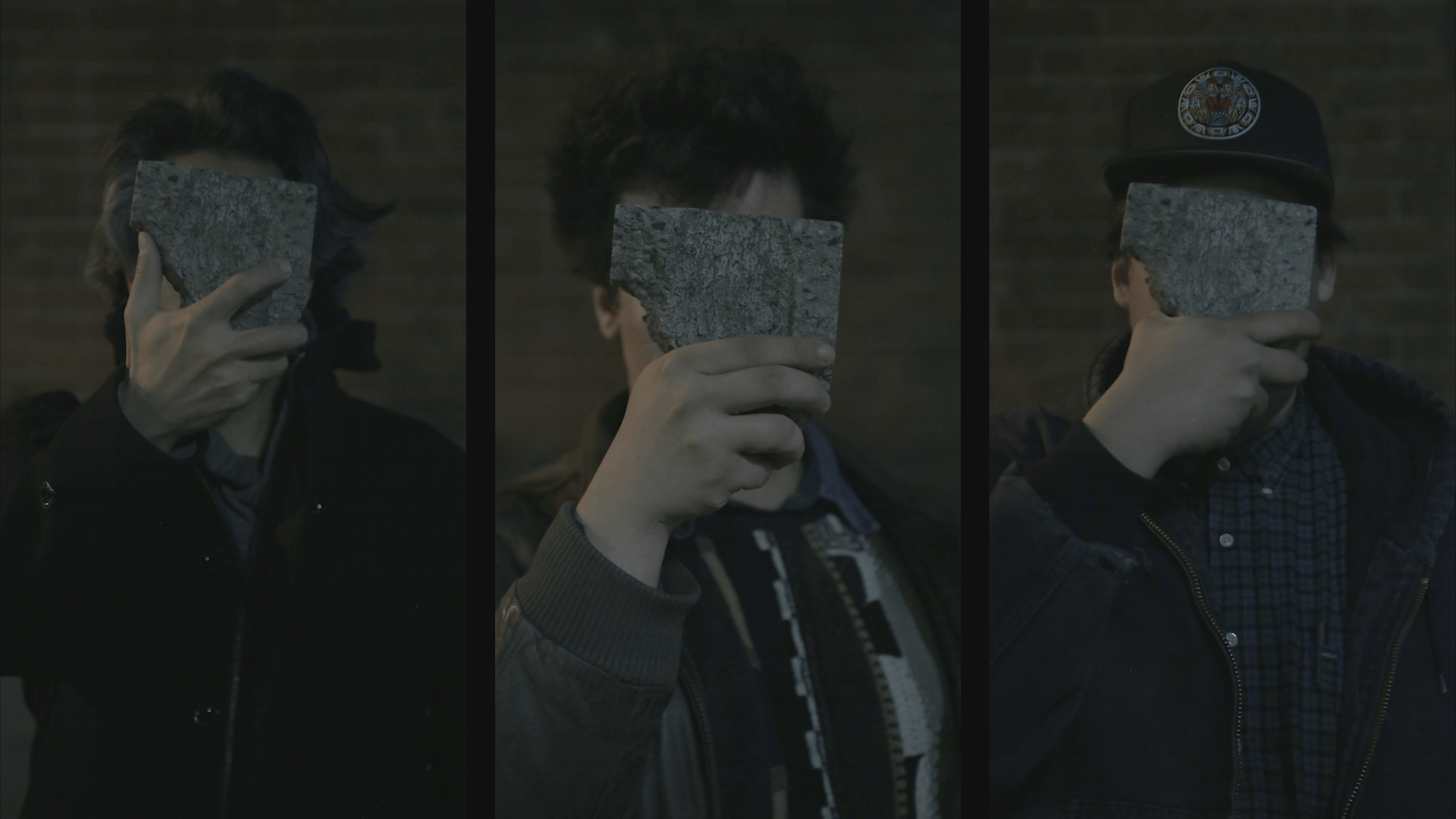 Image courtesy of the artist
This lecture is presented as part of the fall 2021 Visiting Artist Lecture Series, free and open to all. Registration is required.
New Red Order is a public secret society facilitated by core contributors Adam Khalil, Zack Khalil, and Jackson Polys. In our current period of existential and environmental catastrophe, desires for Indigenous epistemologies increase and enterprising settlers labor to extract this understanding as if it were a natural resource. New Red Order—emerging out of contradistinction from the Improved Order of Red Men, a secret society that 'plays Indian'— calls attraction toward indigeneity into question, yet promotes this desire, and enjoins potential non-Indigenous accomplices to participate in the co-examination and expansion of Indigenous agency. Working with an interdisciplinary network of informants the NRO co-produces video, performance, and installation works that confront settler colonial tendencies and obstacles to Indigenous growth. Their work has been shown at Artists Space, Haus der Kulturen der Welt Berlin, Kunstverein in Hamburg, Lincoln Center, Museum of Modern Art, Museum of Contemporary Art Detroit, New York Film Festival, Sundance Film Festival, Toronto Biennial 2019, Walker Arts Center, and Whitney Biennial 2019, among other institutions, expanding the public secret society network across numerous institutional platforms.