All programming information is subject to change.

Visiting Artist Lecture: Liz Magic Laser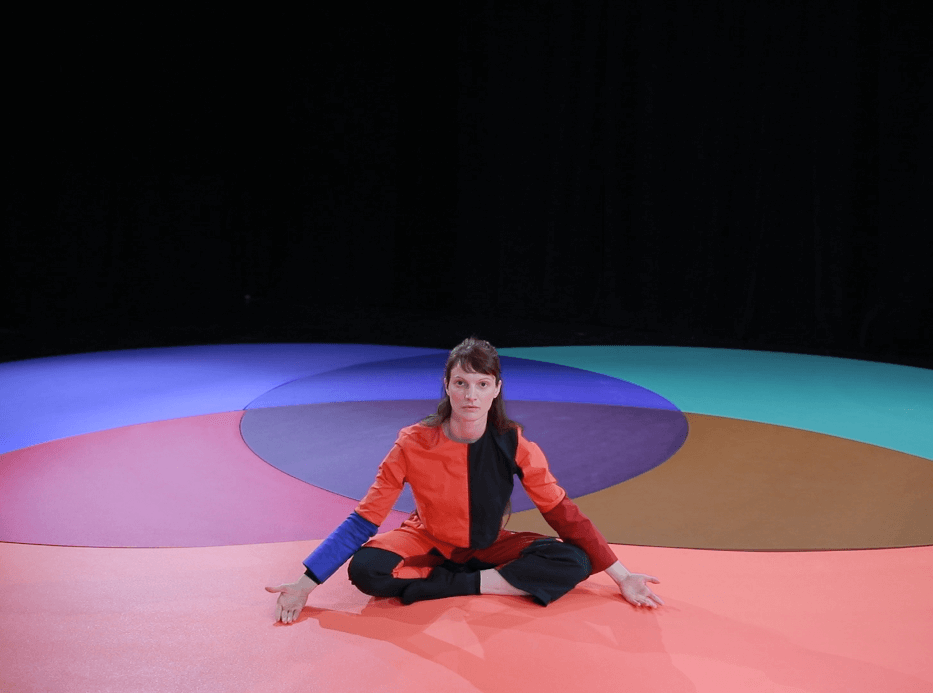 Photo: Liz Magic Laser, Handle / Poignée, 2018, performance and video installation,14:21 minutes. Commissioned by Centre Pompidou, Paris, for MOVE 2018 Exhibition of Dance, Performance, Moving Image.
Wednesday, October 21, 2020 at 7 p.m.
The Visiting Artists Lecture Series is central to Art & Design and includes weekly lectures, studio visits, and critiques by leading artists, curators, and writers working across a wide spectrum of practices and critical perspectives. Students across all programs are invited and encouraged to attend these public lectures, which take place throughout the academic year. All visiting artist talks are free and open to the public.
To request access info for this lecture please email art.design@mgsa.rutgers.edu.
Liz Magic Laser is a multimedia-, video-, and performance-based artist from New York City. Her performances and video-based installation work has involved collaborations with political strategists, market researchers, journalists, actors, dancers, therapists, surgeons, and motorcycle gang members. Her most recent projects, In Real Life (commissioned by FACT, Liverpool, UK) and Handle / Poignée (commissioned by Centre Pompidou, Paris), explore the efficacy of new age techniques and psychological methods used in both corporate culture and political movements. These works examine the techno-utopian logic of the scientifically managed self and the sociality that hyper-productivity forges.
She earned a BA from Wesleyan University (2003) and an MFA from Columbia University (2008). She attended the Skowhegan School of Painting & Sculpture (2008) and the Whitney Museum Independent Study Program (2009). Laser has been an adjunct professor of art at Columbia University and the School of Visual Art since 2008-2009. Her work has been shown at venues such as Kunsthalle Baden-Baden (2019); Centre Pompidou, Paris (2018); Frye Art Museum, Seattle (2018); Metro Pictures, New York (2018) Malmö Konsthall, Sweden (2017); the Swiss Institute (2016); the Whitney Museum of American Art (2015); Lisson Gallery, London (2013); the Performa 11 Biennial, New York (2011); and MoMA PS1, New York (2010). She has had solo exhibitions at CAC Brétigny, France (2017); Jupiter Artland Foundation, Scotland (2017); Kunstverein Göttingen, Germany (2016); Mercer Union, Toronto (2015); Wilfried Lentz, Rotterdam, the Netherlands (2015); Various Small Fires, Los Angeles (2015); Paula Cooper Gallery, New York (2013) the Westfälischer Kunstverein, Münster, Germany (2013); and Mälmo Konsthall, Mälmo, Sweden (2012) among other places. Sternberg Press published her monograph, Public Relations / Öffentlichkeitsarbeit in conjunction with a solo exhibition at the Westfälischer Kunstverein, Germany (2014). Laser is the recipient of grants from Alfried Krupp von Bohlen und Halbach Foundation, the Southern Exposure Off-Site Graue Award, New York Foundation for the Arts Fellowship, and the Franklin Furnace Fund for Performance Art.