Art & Design and Film events are free, as are live-streamed concert views.
All programming information is subject to change. Fees may apply.

Visiting Artist Lecture: Leah DeVun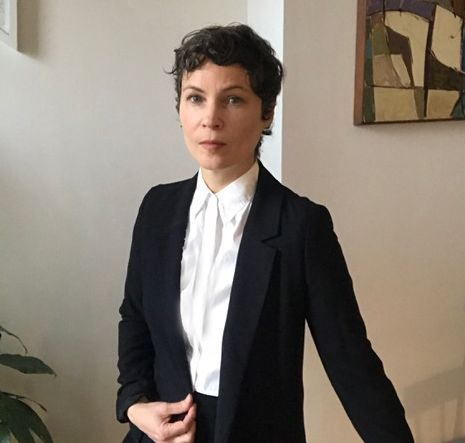 Leah DeVun focuses on the history of gender, sexuality, science, and medicine in pre-modern Europe, as well as on contemporary queer and transgender studies. DeVun is the author of The Shape of Sex: Nonbinary Gender from Genesis to the Renaissance and Prophecy, Alchemy, and the End of Time, winner of the 2013 John Nicholas Brown Prize, and co-editor (with Zeb Tortorici) of "Trans*historicities", a special issue of TSQ: Transgender Studies Quarterly (2018) devoted to transgender history before the advent of current categories and terminologies of gender. DeVun has also written articles for GLQ, WSQ, Osiris, Journal of the History of Ideas, postmedieval, and Radical History Review, among other publications. DeVun is the recipient of fellowships and grants from the National Science Foundation, Huntington Library, David Geffen School of Medicine at UCLA, American Philosophical Society, and Stanford Humanities Center.
DeVun is also a multi-media artist and curator whose work explores queer, feminist, and gender nonconforming history. DeVun's artwork has been featured in Artforum, People, Huffington Post, Slate, Art Papers, Hyperallergic, and Modern Painters, and at venues including the ONE Archives Gallery and Museum at the University of Southern California, Houston Center for Photography, Blanton Museum, Leslie-Lohman Museum, and Tang Teaching Museum at Skidmore College. DeVun has curated exhibitions and programs at the Elizabeth A. Sackler Center for Feminist Art at the Brooklyn Museum, NYU's Fales Library and Special Collections, and other venues.
Civic Square Building, Room 110
33 Livingston Avenue, New Brunswick, NJ
This lecture is presented as part of the Fall 2023 Visiting Artist Lecture Series, free and open to all.
Captioning is available upon request; please contact coliveras@mgsa.rutgers.edu