Visiting Artist Lecture: Julie Tolentino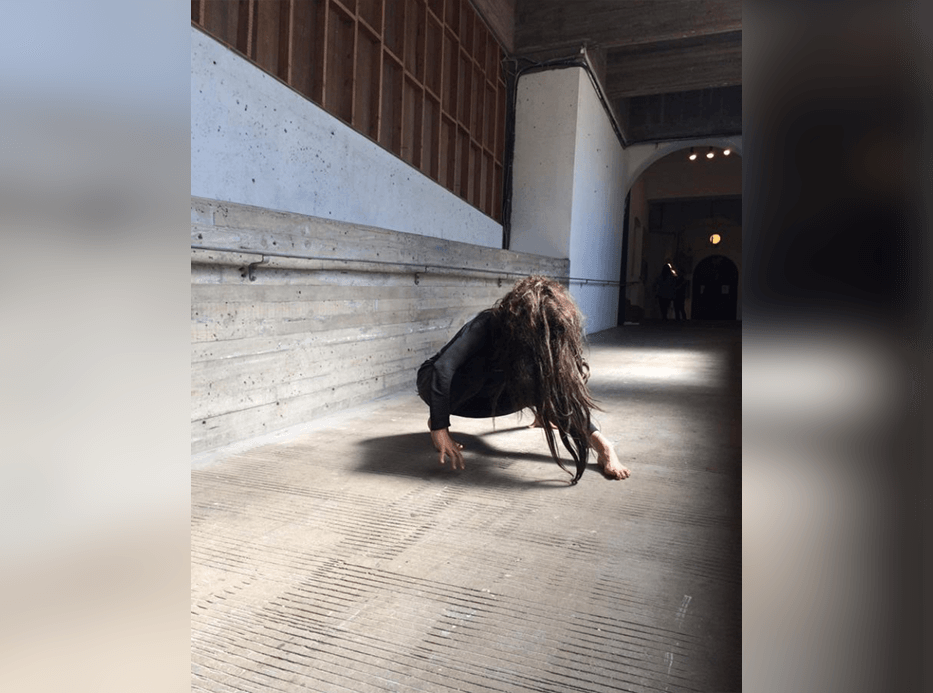 Image courtesy of the artist
This virtual lecture is presented as part of the spring 2022 Visiting Artist Lecture Series, free and open to all. Registration is required.
Live captioning is available.
Julie Tolentino (she/they interchangeably) is a Filipina Salvadorean artist whose practice explores durational performance, movement, and sensual practices within installation environments as a way to explore the interstitial spaces of relationality, memory, race, gender, and the archive. Tolentino's work extends into video, object- and scent-making, soundscapes, and texts drawn from the rich learning spaces of activism, advocacy, loss, and caregiving.  Current research includes exhibition and performance collaboration with Stosh Fila and features a collective project with Ivy Kwan Arce that will debut at the Whitney Biennial in Spring 2022.
Upcomings include a book project with Nia Nottage/Steph Christ and continued work with sound artist, Robert Takahashi Crouch.   Recent exhibitions, performances, writing, and commissions include home/LA (2022), FCA Annual Report Essay (2022); Aspen Art Museum (2020); Performance Space New York (2019); Commonwealth & Council, Los Angeles (2013, 2019) the New Museum (2013); Performa, New York (2005, 2013); and the 6th Thessolaniki Biennial (2017).
Tolentino recently received an Anonymous Was A Woman Award in 2022;  a Herb Alpert/UCROSS Fellowship in 2021; a Herb Alpert/MacDowell Fellowship and a Queer Art Sustained Achievement Award in 2020; and the Foundation for Contemporary Arts – Performance Award in 2019. She has additionally received funding from the Art Matters Foundation  (2010, 2016). Tolentino recently received her MFA as a Dean's DistinguishedFellow of Experimental Choreography at the University of California at Riverside. www.julietolentino.com