We're back this fall with a full slate of live events featuring our up-and-coming artists! All programming information is subject to change. Fees may apply.
Follow the university's dedicated COVID-19 information page regarding all updates across Rutgers campuses.

Visiting Artist Lecture: Danielle Dean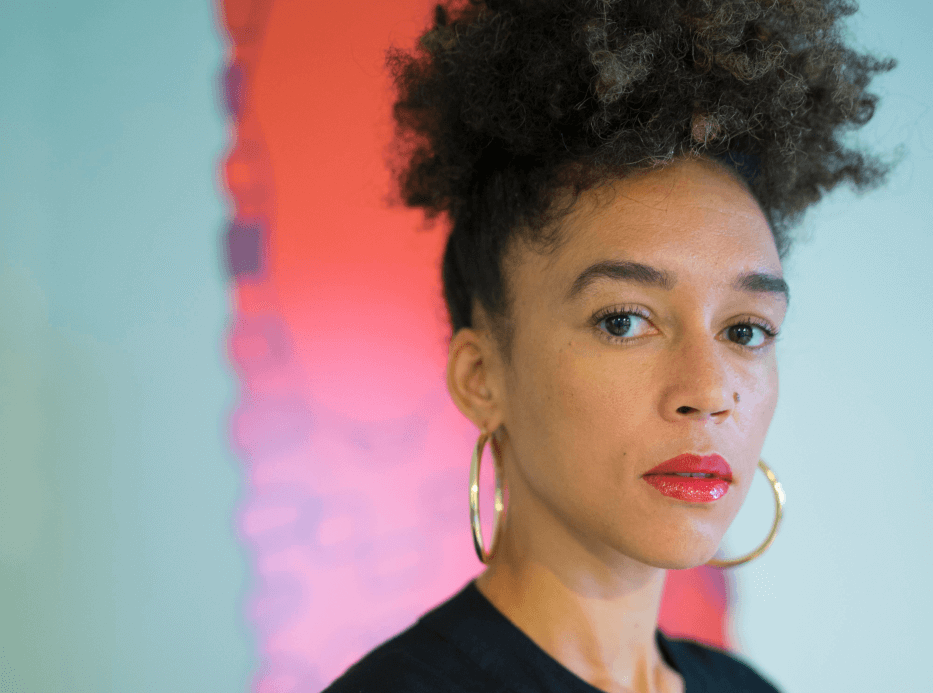 Image courtesy of the artist
This lecture is presented as part of the spring 2021 Visiting Artist Lecture Series. Please email art.design@mgsa.rutgers.edu for zoom link.
Danielle Dean is an interdisciplinary artist whose work explores the geopolitical and material processes that colonize the mind and body. Drawing from the aesthetics and history of advertising, and from her multinational background—born to a Nigerian father and an English mother in Alabama, and brought up in a suburb of London—her work explores the ideological function of technology, architecture, marketing, and media as tools of subjection, oppression, and resistance. Dean received her MFA from California Institute of the Arts and is an alumna of the Whitney Independent Study Program and the Skowhegan School of Painting and Sculpture. Recent solo exhibitions include Trigger Torque at The Ludwig, Germany, True Red Ruin at the Museum of Contemporary Art Detroit, Bazar at 47 Canal in New York, Landed at Cubitt gallery in London and Focus: Danielle Dean at the Studio Museum in Harlem (New York). Her work has also been included in group exhibitions such as; Freedom of Movement, Stedelijk Museum Amsterdam, Netherlands, Anti, Athens Biennale in Athens Greece, The Centre Cannot Hold, Lafayette Anticipation, (Paris) Artist's film international, The Whitechapel Gallery, (London), From Concrete to liquid to spoken worlds to the word, Centre D'Art Contemporain Geneve, Geneva, Switzerland, In Practice: Material Deviance at Sculpture Center (New York), Experimental People at High Line Art (New York), Lagos Live at the Goethe Institut Nigeria (Lagos), and Made in L.A. 2014 at The Hammer Museum (Los Angeles) among many others.