All programming information is subject to change.

MFA Virtual Open Studios: Layered Realities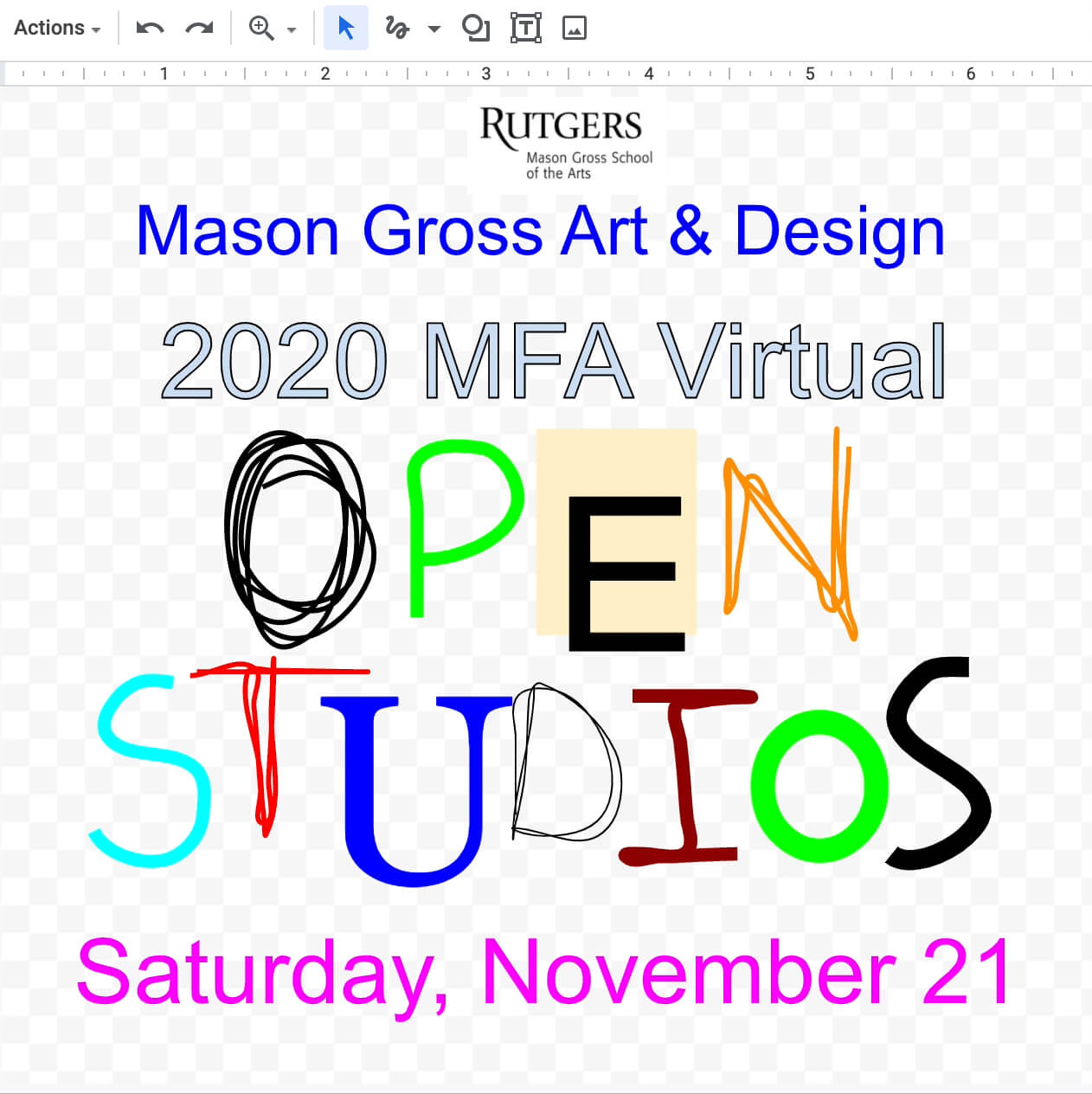 This year, the Art & Design MFA program invites you to an online edition of their annual Open Studios. Meet the current MFA cohort, learn more about our Visual Art and Design graduate programs, and bid on affordable original artworks. The Open Studios website and online auction launch on Saturday, November 21, with virtual visits and performances by Gabriel Sacco, Steph Zimmerman, Eliza Doyle, Sacha Vega, and Amanda Horowitz scheduled from 1pm to 6pm EST. The online auction, which helps raise funds for the MFA satellite thesis exhibitions, will close at midnight on Monday, November 23. Hope to see you there!