Event attendees are not required to show proof of full vaccination or proof of a negative PCR or antigen test for entry into any Rutgers venues. Face masks are welcomed but are not required. Details for Rutgers venues are available at: https://coronavirus.rutgers.edu
Proof of vaccination is not required to attend a performance at NBPAC. Face masks are welcomed but are not required. Details for NBPAC are available at: https://nbpac.org/covid-health-safety/
All programming information is subject to change. Fees may apply.

Design Lecture: Eric Zimmerman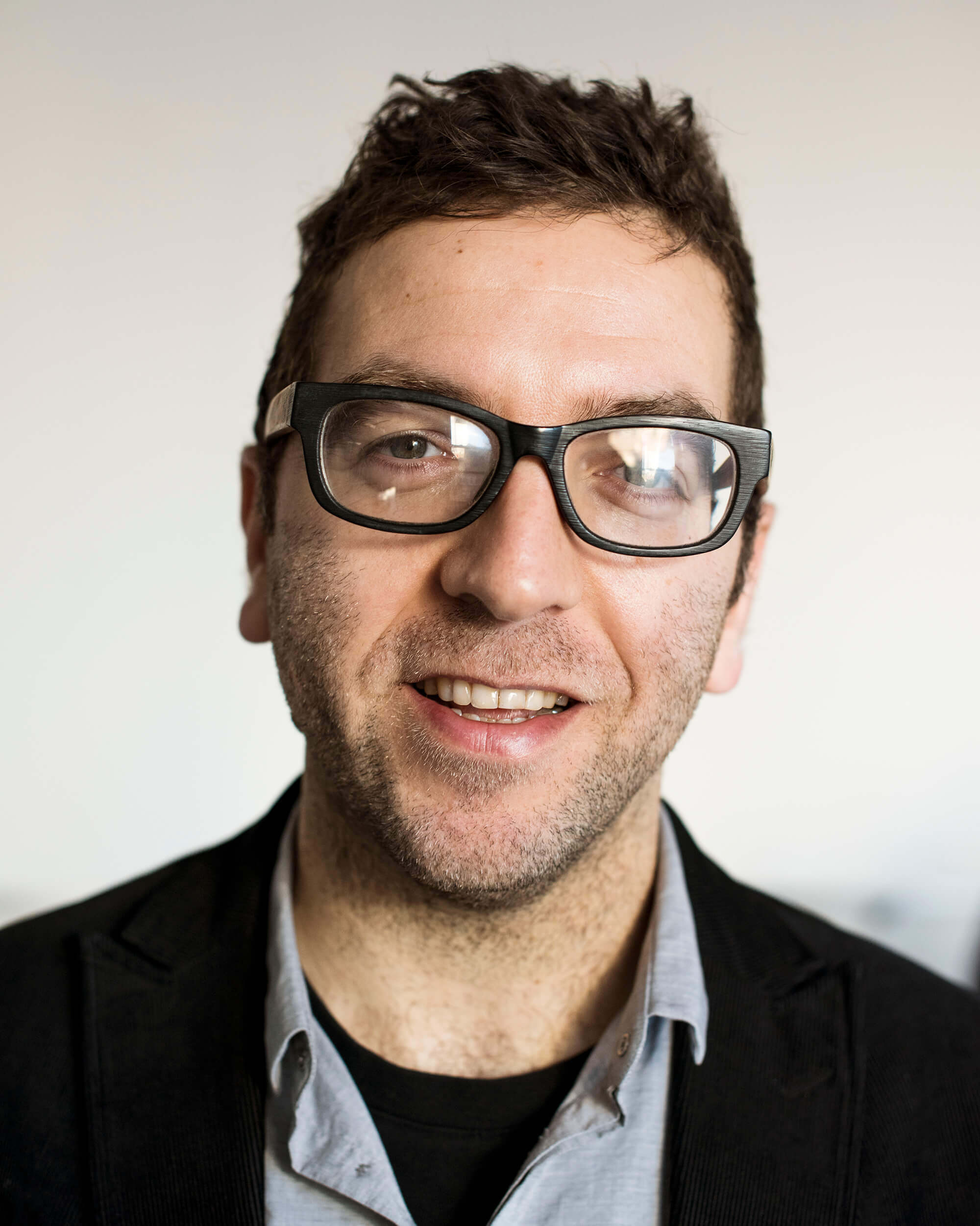 "The Rules we Break—Lessons in Play, Thinking, and Design"
Eric Zimmerman a game designer and Arts Professor at the NYU Game Center. He designs games on and off the computer that invent new forms of play.
He was the co-founder of the NYC-based studio Gamelab. His video game projects include Diner Dash and SiSSYFiGHT 2000. Eric has also designed tabletop games like the card game The Metagame (with Local No.12) and the strategy boardgame Quantum. Recent projects include Dear Reader (with Local No.12), a mobile game published by Apple that uses public domain literature as the basis for word puzzles. Architect Nathalie Pozzi and Eric have collaborated on large-scale installations that have appeared at MoMA, the Smithsonian American Art Museum, and other museums and festivals around the world.
Eric co-founded The Institute of Play, a nonprofit that opened public schools based on games and play as the model for learning. He gives design workshops to the biggest game companies in the world and has taught at MIT, SVA, Parsons School of Design, and is a founding faculty at the NYU Game Center. Eric is the co-author with Katie Salen of Rules of Play and the Game Design Reader. His most recent book is The Rules We Break – Lessons Play, Thinking , and Design (Princeton Architectural Press, 2022).
Civic Square Building, Room 110
This lecture is presented as part of the Spring 2023 Design Lecture Series, free and open to all.
Photo credit: Chris Moor