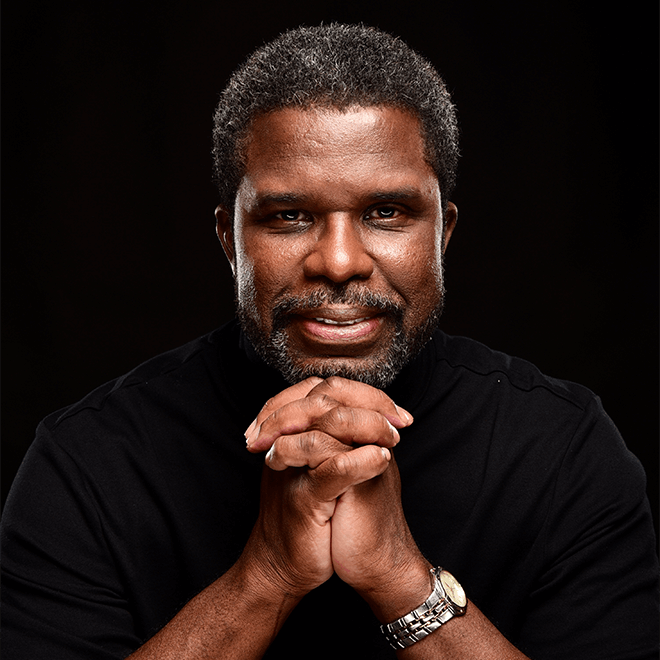 Head of BA Theater
Equity Advisor
Director of Rutgers Community Arts Summer Acting Conservatory
Theater
Community Arts
Degrees & Accomplishments
BA, Rutgers University
MA, New York University
Biography
Since 2002, Professor Jones has taught theater to the next generation of theater artist at his alma mater, Rutgers University. He has over 35 years of producing theater and live entertainment experience in a wide variety of key executive positions at some of New York City's most prestigious venues, such as the Apollo Theater, Madison Square Garden, and Radio City Music Hall.
Although he has years of producing experience, directing plays is Marshall's first love. On slate for November 2021, he is directing August Wilson's Radio Golf starring Joseph C. Phillips (Cosby Show) at the Gulfshore Playhouse in Naples, Florida. In October 2020, he directed Premiere Stages' live, in-person critically-acclaimed show about civil rights icon Fannie Lou Hamer starring veteran Broadway actress Rema Webb.
For 13 years (2007-2019), he was the Producing Artistic Director for the Tony® Award-winning Crossroads Theatre Company, including opening of the New Brunswick Performing Arts Center where he directed the complex's inaugural production, Paul Robeson, by Phillip Hayes Dean. Other directing credits include A Christmas Carol – The Musical and the world premiere of Walter Mosley's Lift, which later played off Broadway at 59E59 Theater.
At Crossroads, he directed Nikkole Salter's Repairing a Nation, which was recorded for TV broadcast on WNET's Theater Close-Up series. In the spring of 2018, Marshall served as the Creative Consultant (replacement director) for the off-Broadway production of Little Rock, about the famed Little Rock Nine of 1957, which was a New York Times Critic's Pick.
Marshall enjoys serving the community and the field as he proudly serves as the president of the NJ Theater Alliance. In addition, for 8 years(2010-2018), he served on the board of directors of the Theatre Communication Group (TCG). He was a commissioner of the NJ Public Broadcasting Authority (operators of NJTV, formerly known as NJN). He is a member of the Stage Directors Society, the Dramatist Guild, and the Association of Theatrical Press Agents & Managers (ATPAM). Marshall earned a BA in theater arts from Rutgers University and an MA in arts management from New York University.