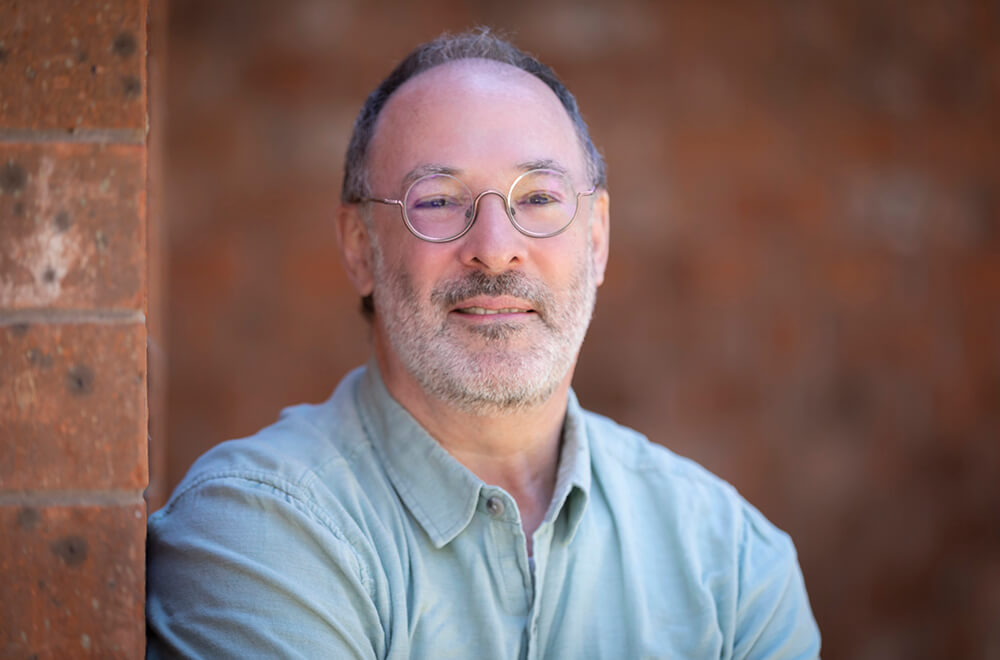 (he/him/his)
Professor of Dance Studies
Dance
Dance is primal; the practice of dancing is basic to being human. At the same time, dance studies helps us understand how politics, economics, spirituality, and other study areas affect what we do, as dance artists.
Degrees & Accomplishments
PhD in Dance History and Theory, University of California-Riverside
Certified Laban Movement Analyst, Integrated Movement Systems, University of Utah (2002)
BArch, University of Oregon
Director, Legacy Oral History Program, San Francisco Museum of Performance & Design (1988-2013)
Artistic Director, LOCUS Solo Dance (1990-1997)
Topics of Expertise
Dance History and Theory
Improvisation
Performance
Biography
Jeff Friedman is a dance artist with national and international credits and a dance scholar with numerous publications and presentations. His integrated studio and theory teaching includes dance history, dance studies, improvisation, and repertory works with a special focus on oral history-based and social justice-focused documentary performance. Jeff was a performing member of Oberlin Dance Collective (ODC/San Francisco) from 1980-1989, performing nationally and internationally for a U.S. State Department tour of Southeast Asia and a tour of the Soviet Union, during the fall of the Berlin Wall in Fall 1989, among others. Jeff has also performed for the Los Angeles, San Francisco, and Santa Fe Opera Companies.
Jeff's public scholarship includes 25 years as founding director of LEGACY, an oral history program of the San Francisco Museum of Performance & Design, with over 70 oral history research documents recorded for Bay Area dance community members, plus numerous commissioned oral histories with the School of American Ballet, among others. His peer-reviewed publications and presentations have appeared throughout the US, Canada, Argentina, the UK, France, Spain, Holland, Italy, Czech Republic, Poland, and Germany, where he was a Senior Fulbright Teaching and Research Fellow, with additional projects in Turkey, Israel, South Korea, Australia, and New Zealand, where he was visiting lecturer at Auckland University.
Publications: Book chapter on post-colonial African dance philosophy and aesthetics for The Bloomsbury Handbook of Dance Philosophy (2021) and a peer-reviewed article for Oral History Review on Martin Heidegger's philosophy and oral history (2015)
Curriculum development: founding director, Integrated Dance Minor (2017-present), founding director, Rutgers Dance and Parkinson's Program (2015-2020), and founding director, MFA in Dance degree (2014-present)