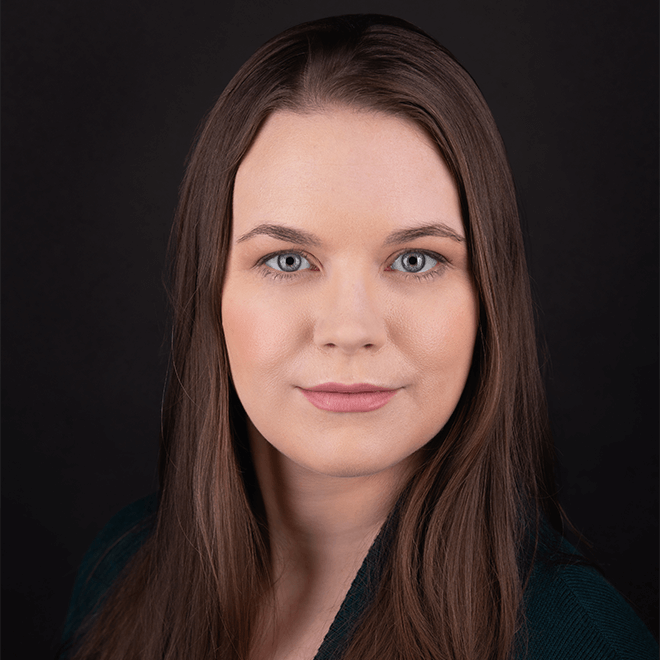 (she/her/hers)
Interim Lecturer of Speech
Theater
Everyone has an accent. An accent can be defined as a pattern of pronunciation, and everyone has at least one, if not more. Accents can mesh together, morph, and grow. All accents are valid and expressive.
Degrees & Accomplishments
MA in Linguistics, CUNY Graduate Center
MA in Professional Voice Practice, Royal Birmingham Conservatoire
BFA in Drama, New York University, Tisch School of the Arts
Studio Training at the Stella Adler Studio of Acting
Certified Teacher of Knight-Thompson Speechwork, Practitioner of the Feldenkrais Method®
Topics of Expertise
Voice and speech
Accent
Text
Language
Somatic Practice
Biography
Dayle Towarnicky teaches voice, speech, and accent to the BFA 1 and 2 students. She is a teaching artist based in NYC, originally from Columbus, Ohio. Previous teaching with The Stella Adler Studio of Acting, The Broadway Experience, Shakespeare Theatre of New Jersey, and the Brett Goldin Bursary program at the Royal Shakespeare Company. Dayle has participated in many continuing education workshops, learning from Cicely Berry, Kristin Linklater, Andrew Wade, Christina Shewell, Phil Thompson, Andrea Caban, Julie Foh, and others. Long-term instruction and mentoring from Alithea Phillips, Head of Voice and Speech at the Stella Adler Studio of Acting. Dayle recently completed a second master's degree in Linguistics, with a focus on sociolinguistics, standard language ideology, phonetics and phonology at the CUNY Graduate Center. Proud member of the Voice and Speech Trainers Association (VASTA), the International Feldenkrais Federation (IFF), and the Feldenkrais Guild of North America (FGNA).