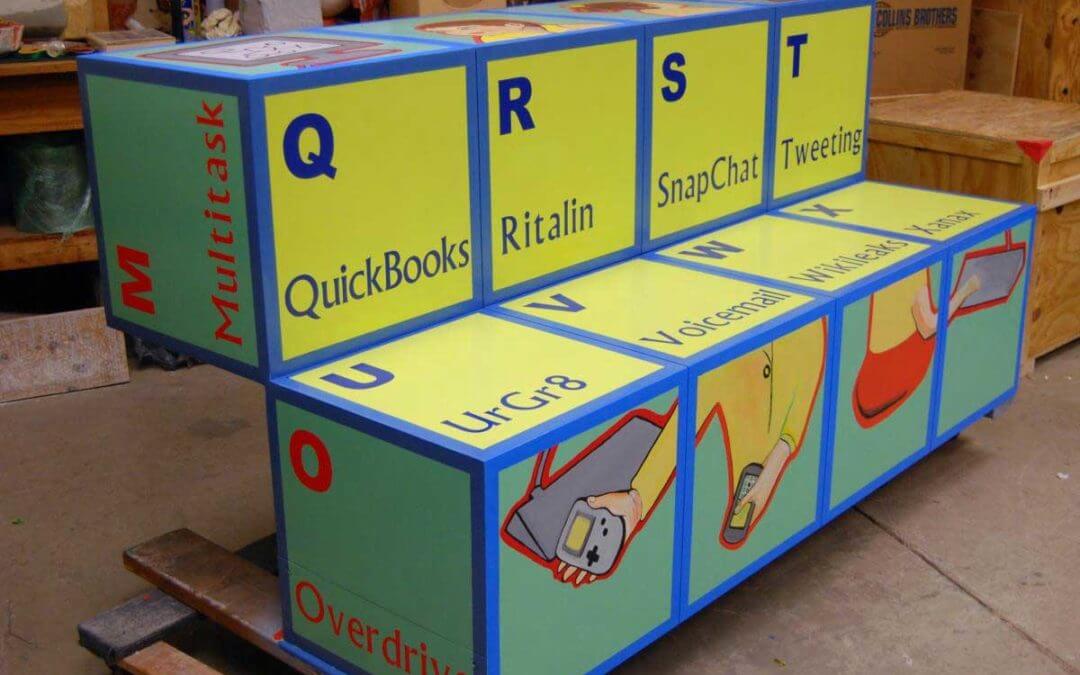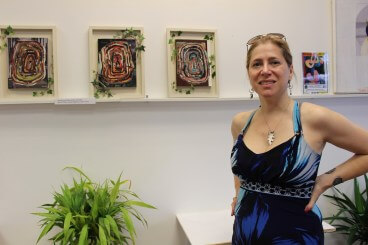 The work of mixed-media and book artist Amee Pollack, which she describes as "handmade social commentary," takes significant political and cultural ideas—the history of women's suffrage, modern urban living, our digital lives—and presents them on a scale sometimes measured as small as three inches square.
Pollack, the undergraduate program advisor in the Department of Art & Design at Mason Gross School of the Arts, created many of these three-dimensional, fold-out book-sculptures with her artistic partner and close friend, Laurie Spitz, who passed away in 2017. Works by Spitz & Pollack, as their collaboration was known, are in the permanent collections of over 50 organizations including the Brooklyn Museum, Cooper Hewitt Smithsonian Design Museum, New York Public Library Print Collection, and Yale University.
To continue the legacy of her partnership with Spitz, Pollack has created Bench of Our Times, a painted aluminum sculpture modeled after one of the last artists' book the two created. It will be installed later this spring in front of the Lafayette Building on South Second Street in Highland Park, New Jersey, a former elementary school that has a new life as a condominium complex where Pollack resides.
Pollack partnered with fabricator Dan Lomax to create the bench-sculpture, which depicts children's building blocks with decidedly mature modern themes—App, Kardashian, Multitask, Zantac—that Pollack says is a reflection on both connection and disconnection, but ultimately, community.
"The cautionary commentary about our world is still there, but the work also becomes a place to sit and connect with someone else, with yourself, or nature," Pollack says. "The form of a bench really resonated with me because two people could sit there and have a conversation like Laurie and I did all the time."
The bench is also a nod to famed Pop artist Roy Lichtenstein, who lived in Highland Park while he taught design at Rutgers in the 1960s and whose children attended the Lafayette School.
"Much like Lichtenstein altering or 're-composing' comic books, Laurie and I have also re-composed existing children's blocks and my book illustrations," Pollack says. "Lichtenstein's work perhaps was more coolly detached than ours, but both have wit. Our piece could be more jarring to the viewer, however. Given that the work is a tribute to my friend and our collaboration, there is real emotion and deep sentiment present among the virtual/social media and big pharma references—I think that juxtaposition makes the work stronger and more compelling."
Read on for more about Bench of Our Times and Pollack's process.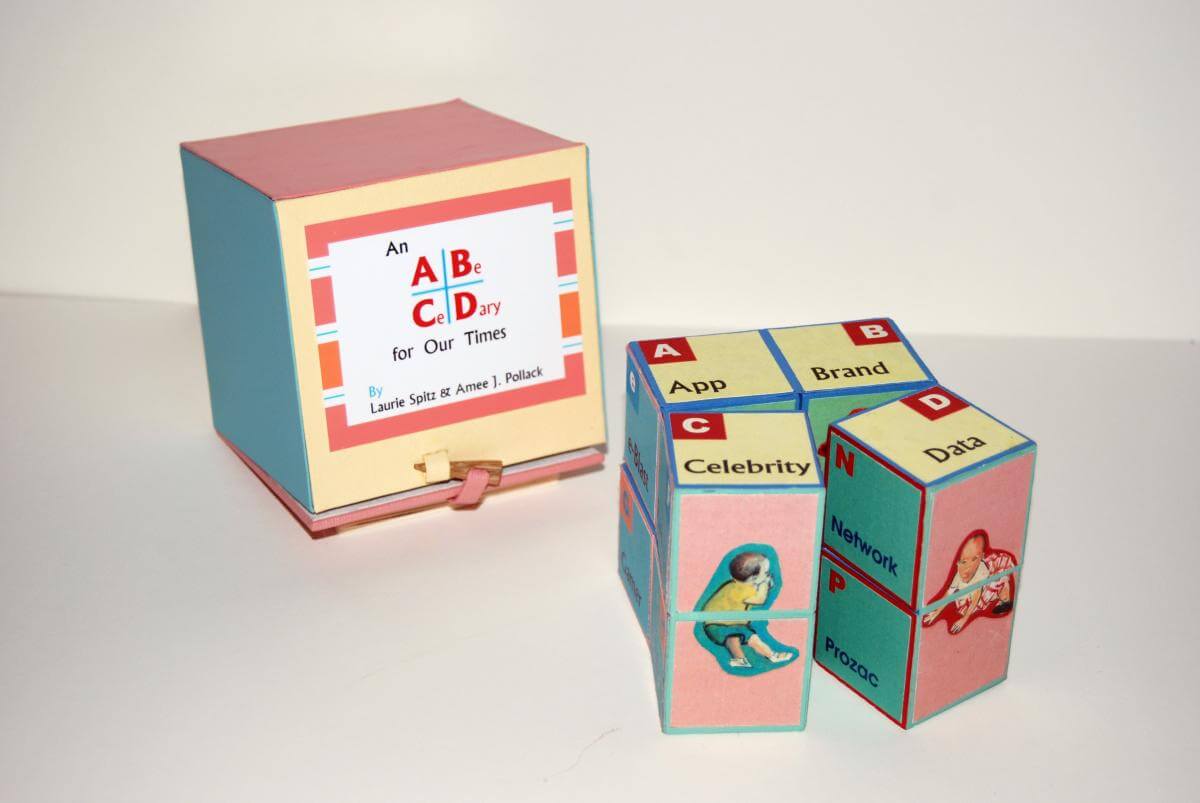 "One of the last pieces I made with Laurie was An Abecedary for Our Times (2013, shown above), and I thought enlarging this work, which had the hallmarks of a typical Spitz & Pollack work—innovative structure, bold color, and text and design working in concert to serve the commentary of the piece—would be a perfect homage to my dear friend and our creative partnership."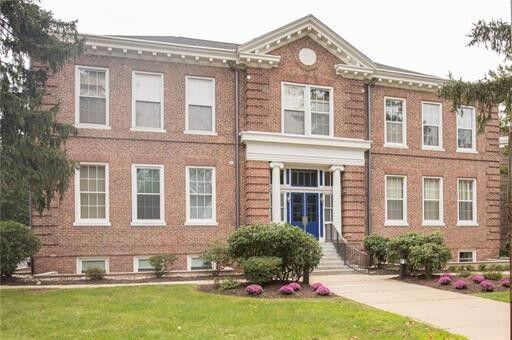 "I hope members of the Lafayette Building and their neighbors take the time to read the memorial plaque with the homage to Laurie and read and experience the work, walking around the full piece.  There are different things to discover at each vantage point. Underneath the hanging blocks that seem to defy gravity, there are two figures of children playing instruments with each other, facing each other. I hope to see my neighbors using the bench and sitting down having good, meaningful conversations together."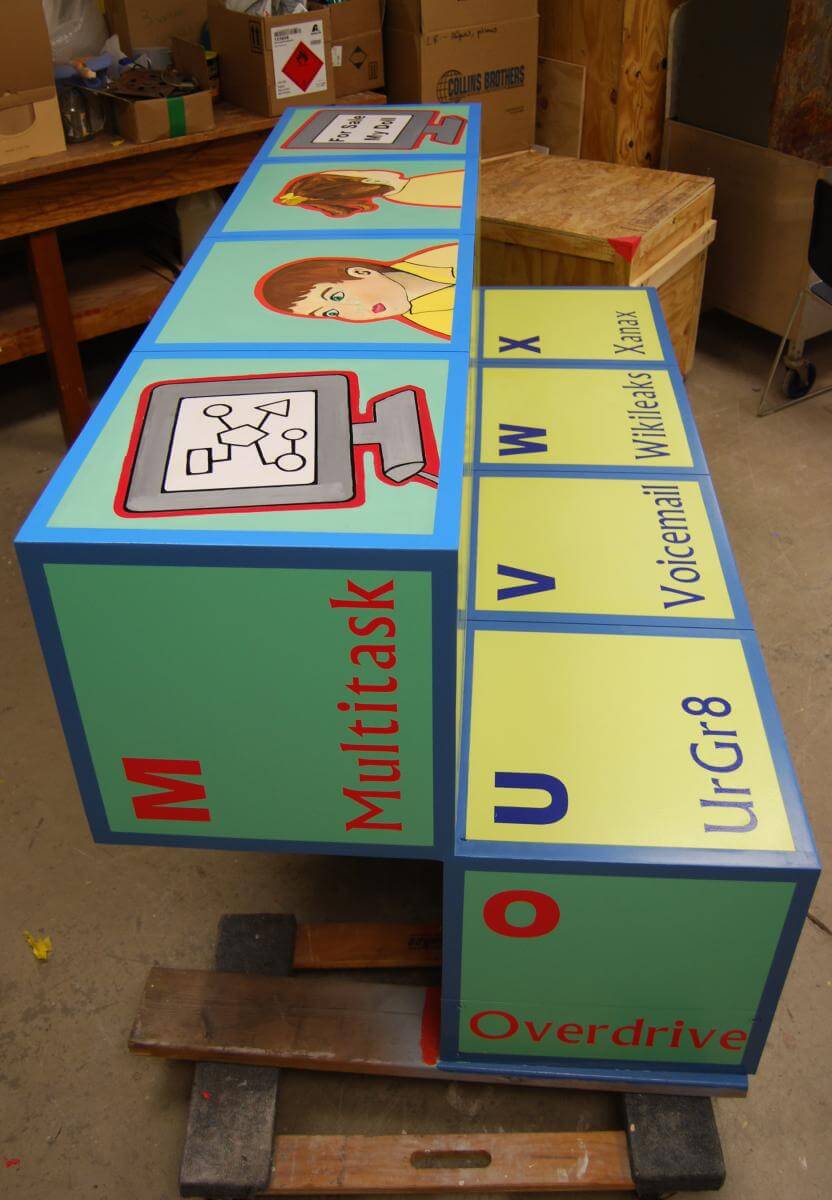 "Obviously, we owe a debt of gratitude to Lichtenstein and other pop artists because they broke down the barriers of what source material could be borrowed and become artwork, specifically looking at popular culture and mass media. Fifty-plus years [after the Pop art movement], Bench of Our Times is meant to parody, with an entirely new landscape of industries/innovations—the internet, cell phones, iPads, social media, big pharma. The figures/faces in our work are interfacing with technology instead of each other and are broken up in parts/blocks. The piece is about connection and disconnection in the Information Age."