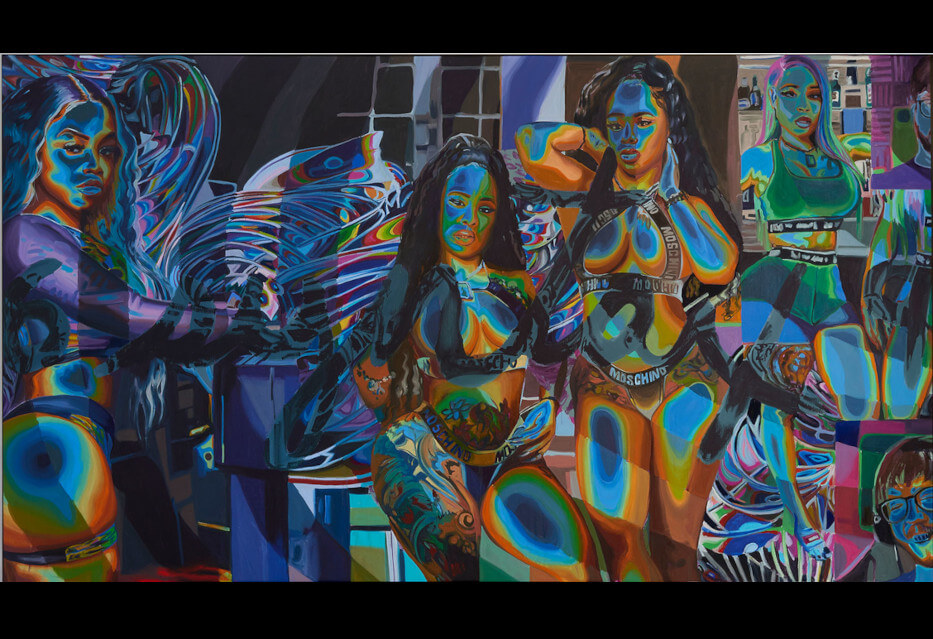 Image courtesy of Caitlin Cherry
The Department of Art & Design proudly presents the Visiting Artist Lecture Series and the Design Lecture Series for the spring 2021 semester. Both series are central to the department and feature visiting artists from varying disciplines. All talks are free and open to the public and may be recorded for archival purposes. To request access info for lectures, please email art.design@mgsa.rutgers.edu.
Curated by graduate students in the MFA program, the Visiting Artist Lecture Series showcases artists across all disciplines and stages of their career. It illuminates the forward-thinking and boundary-blurring nature of the Art & Design program.
Each spring, the Design Lecture Series brings renowned practitioners from across the creative spectrum to speak directly with students. Creative directors; graphic, interaction and industrial designers; biohackers and programmers; writers, curators, and media theorists make up this diverse roster, brimming with relevance and timely conversation around the design field today.
Upcoming Events
There are no upcoming events at this time.