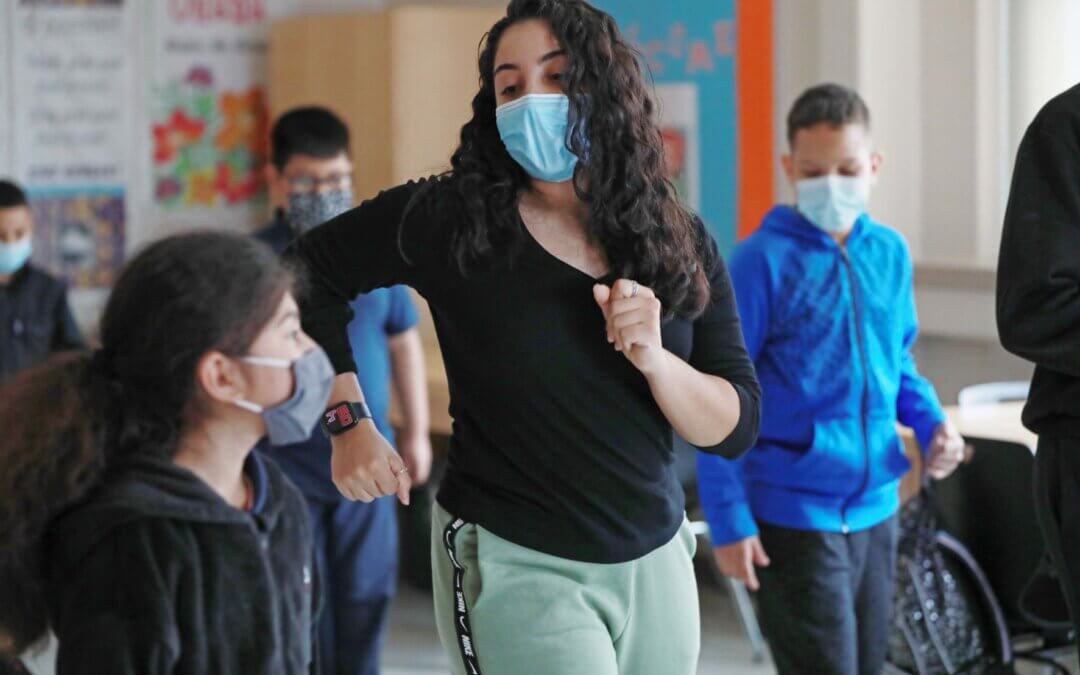 Every Wednesday after school this spring, students at the Paul Robeson Community School for the Arts in New Brunswick have been moving, dancing, leaping, and twisting, all while learning about community, emotions, and identity.
"Kinetic Connections," a 10-week program launched in February, teaches social justice through dance to upwards of 60 children at the school through a partnership with Rutgers.
Graduate students participating in the five-year teacher education program in dance education (EdM), offered jointly by the Rutgers Graduate School of Education and Mason Gross School of the Arts, complete the Students, Communities, and Social Justice course in their final semester while teaching in a local school.
The course allows them to combine the concepts they learn in class with real-world practice in presenting "the big ideas of social justice" to school-age children, says Becky Visintainer, a 2016 dance education alum who now teaches the course at Rutgers and works as a dance teacher at North Plainfield High School.
"We do a lot of reading about what social justice is in education and some of the current events going on that we could address in classes, but then we ask dance education students, 'What are your ideas?'" says Visintainer. "How do you integrate this through a dance framework where your students can leave having learned some dance and also learn social justice and be able to apply it in their everyday lives?"
Read the full story on Rutgers Today.