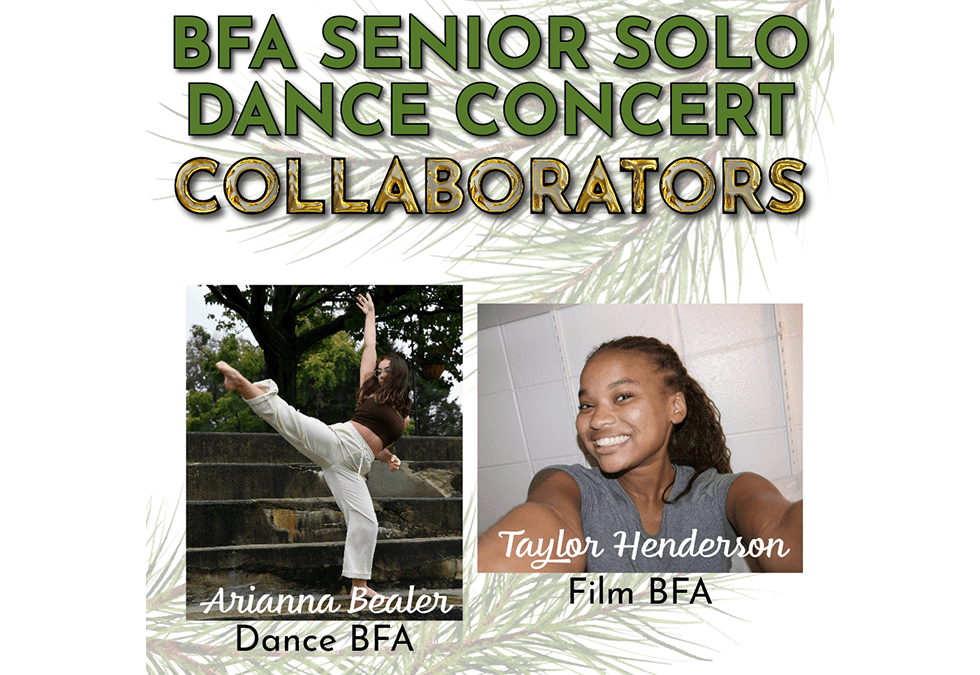 The BFA Senior Solo Dance Concert continues through November 4, 2023, with performances featuring new choreographic works by dance majors in collaboration with visual artists, lighting and costume designers, composers, animators, and filmmakers.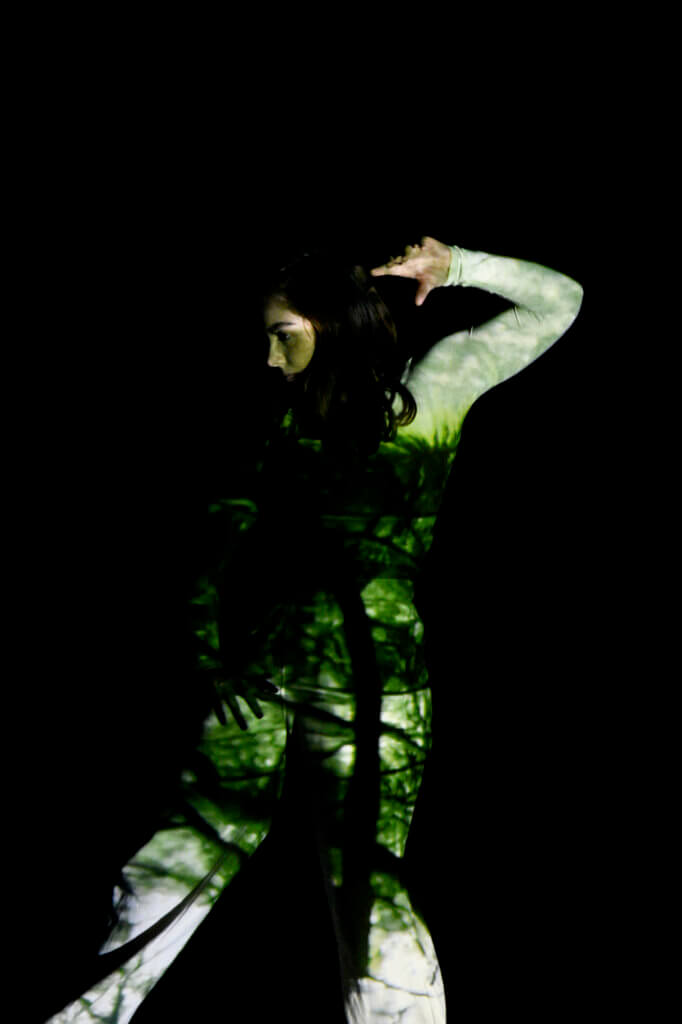 "Ruminate" (performed the evening of November 2 and 4) is a collaboration between dance student Arianna Bealer and film student Taylor Henderson. Choreographed and performed by Bealer, the piece is inspired by identity and nature and includes a film created by Henderson shot at Rutgers Gardens.
Bealer says the experience was "a great opportunity for me to let go of the control I normally have over a piece as a choreographer" as she made space for Henderson to "leave her own creative stamp on the piece and to let her ideas change what I had been originally envisioning."
Both students agree that two can be better than one in the creative process.
"Although we collaborated, we still were able to do our own thing," says Henderson, whose film is projected onto Taylor during the performance. "I would tell artists to not be afraid to go out of their comfort zone and create with other artists. All artists come with their own unique style and being able to integrate different forms of art is essential in creating."
"Working with a collaborator on any type of project opens so many doors that, as one artist, you might have not thought of before," adds Bealer. "Both Taylor and I knew little to nothing about the other's art form, but we were able to educate each other and share our art forms, which was a really special moment for me."
See the full list of collaborators and purchase tickets for performances at Loree Dance Theater through November 4, 2023.
Image of Arianna Bealer by John Evans