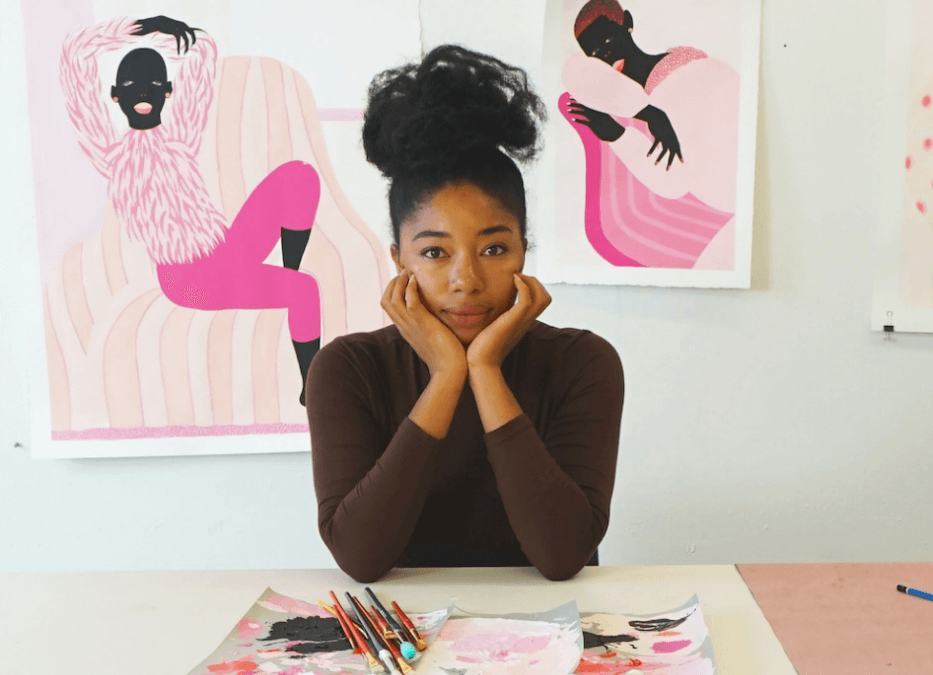 Painter Grace Lynne Haynes, a student in the Department of Art & Design, accomplished something few young artists have before she even began her MFA at this fall: painting not one, but two, covers for The New Yorker since early August.
Her bold, colorful creations feature portraits of 19th-century abolitionist, former slave, and women's rights crusader Sojourner Truth (August 3/10 issue) and a Black woman in a fabulous outfit with an equally fabulous bird perched on her right palm (September 7 Fall Style and Design issue).
Haynes, who studied illustration and has contributed haute-couture paintings to Vogue, possesses a signature style that features high fashion and bold pops of color and textiles, set against flat, abstracted Black bodies.
"I'm especially fascinated by the idea of dark and light existing in one image," Haynes told The New Yorker. "When I was an undergraduate, I couldn't find information on how to paint darker-brown skin tones, so I began painting my characters in a deep black. Since then, the color black has been the focus of my paintings. I want to challenge the notion that black represents evil and showcase how darkness can be positive and pure."