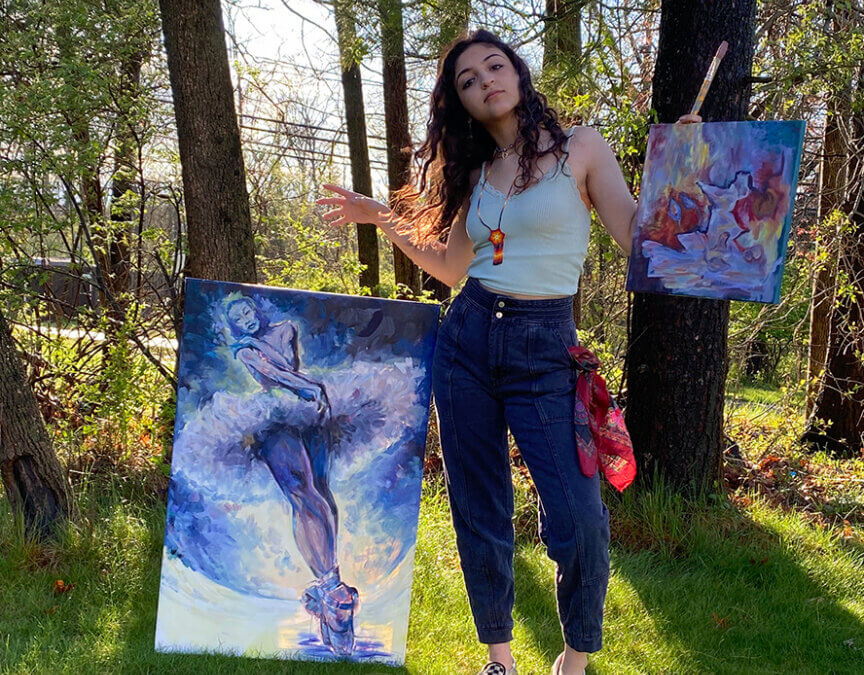 Photo courtesy of Deena Jahama
Painter Deena Jahama is among the incoming students featured in a Rutgers Today welcome to the Class of 2024.
Jahama grew up in Jordan and lives in Princeton, New Jersey. She sees herself as a visual storyteller.
"I want to tell stories that help people understand themselves," she has said. Jahama also plans to delve into cultural myths as part of her process.
"I'm hoping to test my boundaries and also the boundaries of art and how far it can go," she says.