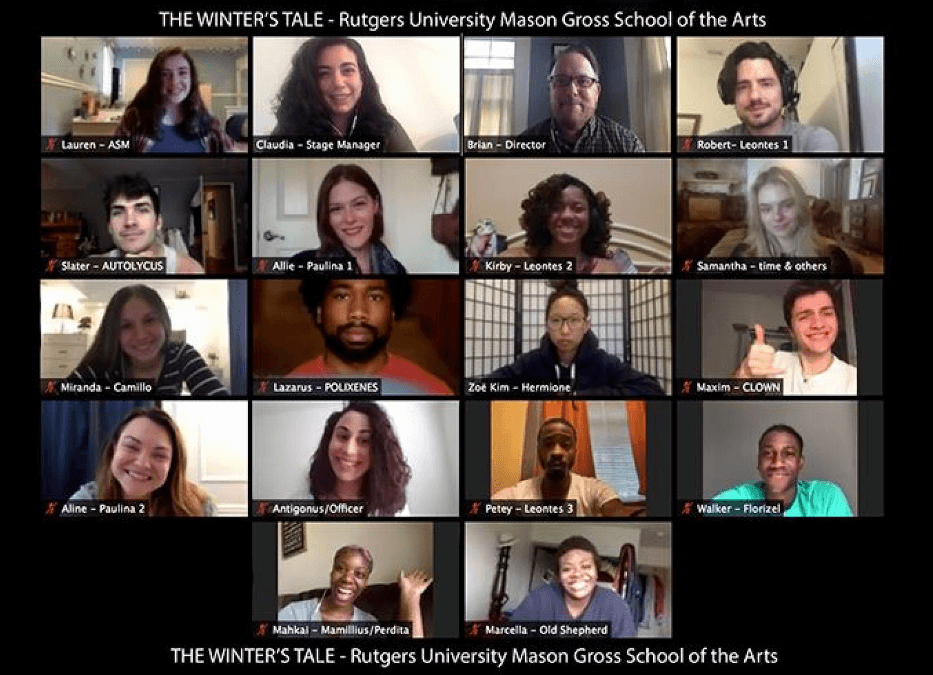 Excerpt from Rutgers Today
When 15 actors of the Rutgers Theater Company (RTC) began plans to produce William Shakespeare's The Winter's Tale, they never imagined that instead of performing before a live audience they would be at home trying to bring the production to life as a radio play.
But the global COVID-19 pandemic forced the theater company and its actors, now in isolation from California to France because of the coronavirus, to reinvent how they would bring the play to audiences.
"Converting the play to an audio version made perfect sense," said Brian Crowe, the play's director, and director of education at The Shakespeare Theatre of New Jersey. "Shakespeare is all about the language. Since language was one of the only tools we had, the students dug deep to tell the story without any physical environment. The designers and I were underway with the feel of the play, and the actors had just undergone in-depth Shakespeare training, so they were primed."
The play will be available beginning Thursday, May 14, 2020 at 7:30 p.m. on the Rutgers Theater Company YouTube Channel. Read the full Rutgers Today article.