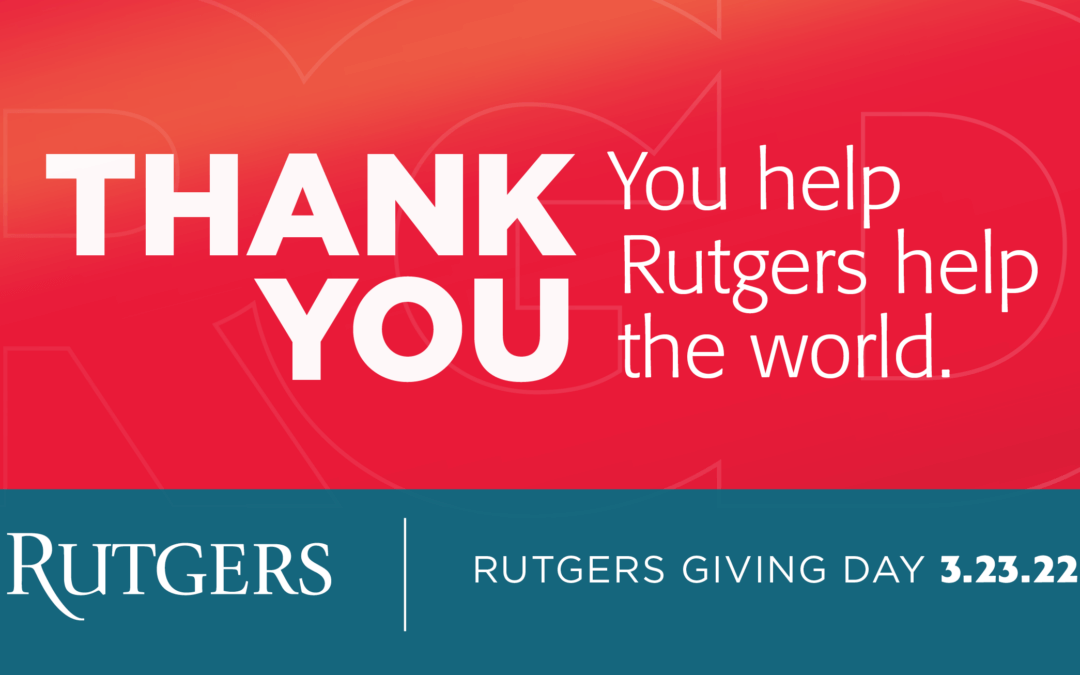 Thank you to everyone who supported Mason Gross School of the Arts on Giving Day. Your donations will make a difference in the lives of Rutgers students, and we are grateful for your support!
Below are the three funds we highlighed this year. These funds support all areas of the school:
Mason Gross School of the Arts Scholarship Fund helps financially challenged students complete their education while helping them to develop their talents and skills in preparation for success in the world that awaits them.
Mason Gross Presents Fund allows students to directly engage with professional artists, via a masterclass, lecture, or similar event.
Mason Gross School of the Arts Academic Excellence Fund provides funding for scholarships, study abroad programs, and general program support, all of which expand our students' worlds and allow them to engage in potentially life-changing opportunities.
Thank you for participating in Rutgers Giving Day!