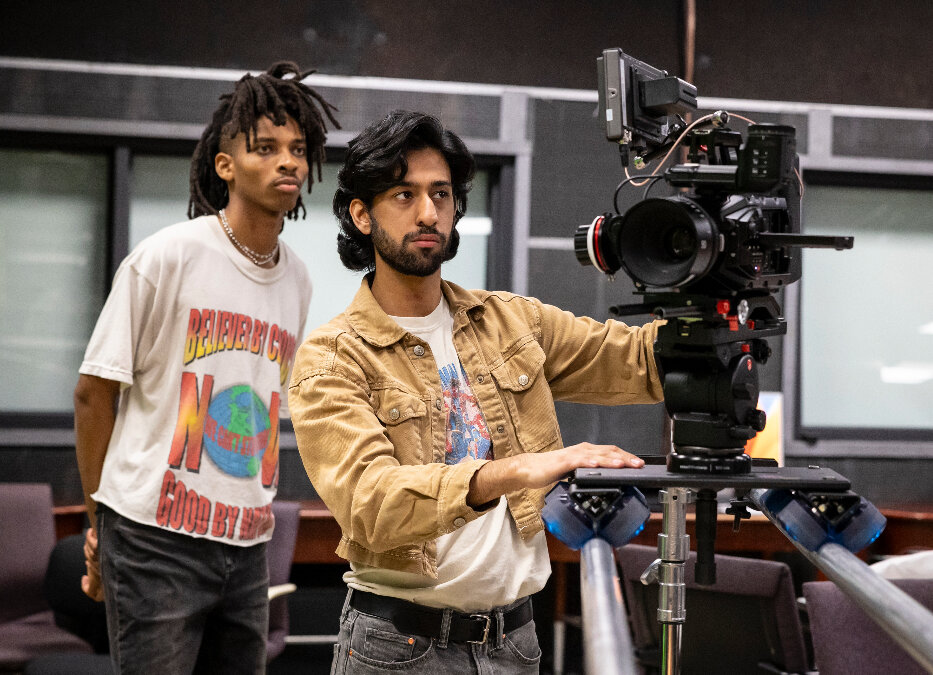 Rutgers Filmmaking Center has been ranked #7 among public institutions (and #27 overall) in TheWrap's annual list of the top 50 film schools. The program was lauded for its intimate size, exciting new courses, and its proximity to New York City:
"One of the jewels of the Rutgers film program is its Documentary Film Lab, which gives students the chance to make full-length, festival-worthy docs and is led by Academy Award-winner Thomas Lennon…" wrote TheWrap. "… Mason Gross is building a VR studio/lab and developing such courses as 'New Technologies in Cinema' and 'Community-Engaged Filmmaking.' Rutgers students also benefit from its proximity to NYC…as well as a growing studio presence in the Garden State, highlighted by Lionsgate's complex in Newark and Netflix's Fort Monmouth studio."
Read more and see TheWrap's full Top 50 Film Schools of 2023 list at thewrap.com.
Image: Lynne DeLade