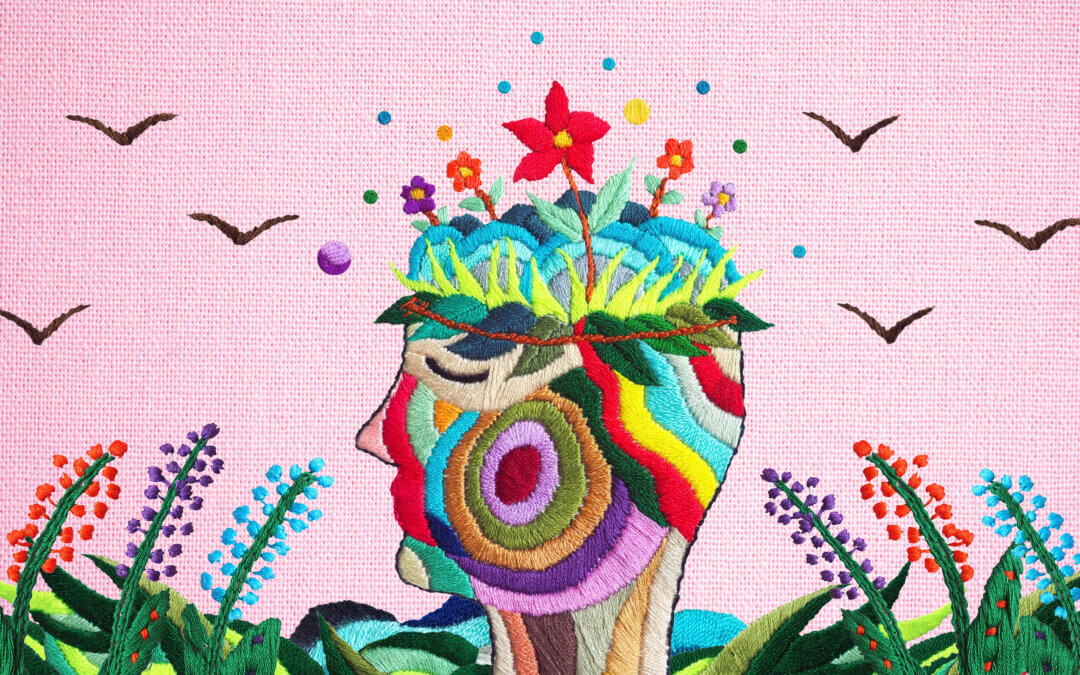 Mason Gross has partnered with Rutgers School of Public Health and the New Jersey Performing Arts Center (NJPAC) to launch the interdisciplinary Arts in Health Research Lab. This first-of-its-kind collaboration between a performing arts center, a school of the arts, and a school of public health will seek to break new ground in the emerging field of arts in health.
"The Rutgers School of Public Health has worked with Mason Gross over the last few years on a variety of projects and is now thrilled to be working with our colleagues at NJPAC," says Perry N. Halkitis, dean of the Rutgers School of Public Health.
The new Arts in Health Research Lab will perform arts-in-health research in New Jersey, develop innovative research strategies, including arts-based research methods, and establish a research plan to assess the health impact of Mason Gross and NJPAC's productions and programs. The Lab will also engage students in developing research and leadership skills and encourage creativity and interdisciplinary research.
"Every day at the New Jersey Performing Arts Center, we witness the power of the arts to enhance and transform lives," says the Arts Center's President and CEO John Schreiber. "I'm excited that now, through our new Arts & Well-Being initiatives led by Aly Maier Lokuta, we are partnering with Rutgers to begin to quantify how the arts, and the work of the Arts Center, benefit the health and well-being of our Newark and New Jersey communities."
Anecdotally, community members have experienced the benefits of engaging with the arts—a song that brings us joy or calm, a poem or story that helps us connect to our emotions, a performance that unites us all.
There is a growing body of evidence that shows that the arts are beneficial for our physical and mental health, like exercise and good nutrition. In fact, arts participation is now understood to be a positive health behavior and a social determinant of health.
"This lab allows us to document and measure the impact of the arts on the health and well-being of communities across New Jersey," says Mason Gross School of the Arts Dean Jason Geary. "It also provides students with hands-on research experience that opens the door to interdisciplinary collaboration while revealing new career pathways."
"The Rutgers School of Public Health is a modern school of public health in that all our work is informed by social justice, cross disciplinary, and person-centered research as a means of achieving health equity," says Halkitis. "Our work to achieve health equity in New Jersey and around the world will depend on health professionals working closely with the arts and humanities, recognizing that people are not simply biological agents but are beings whose lives are also shaped by emotional, psychological, social, and psychosocial factors—an understanding that the arts can help us further infuse into our work and those of other health professionals, especially those who provide direct services."
Each semester, beginning summer 2023, Rutgers students can apply to become Lab Members, gaining experience in protocol development, data collection, data analysis, literature review and innovative research strategies. Rutgers faculty from all colleges and campuses will be encouraged to join the lab and bring research projects investigating the intersections of arts, health and community development to the Lab. They will also be encouraged to attend the Lab's quarterly open houses which will showcase arts in health research from colleagues and across departments.
NJPAC—Newark and New Jersey's anchor cultural institution—launched its Arts & Well-Being unit in 2022. The Arts in Health Research Lab will be the research arm of the Arts Center's work in finding new ways to make the health benefits of arts engagement more broadly accessible. The NJPAC Arts & Well-Being department is endowed by the RWJBarnabas Health System and the Horizon Foundation of New Jersey, with leadership support from Merck and Women@NJPAC and additional support from the Healthcare Foundation of New Jersey.
Other labs conducting similar work include the University of Florida Interdisciplinary Research Lab and EpiArts Lab and the Johns Hopkins International Art + Mind Lab.