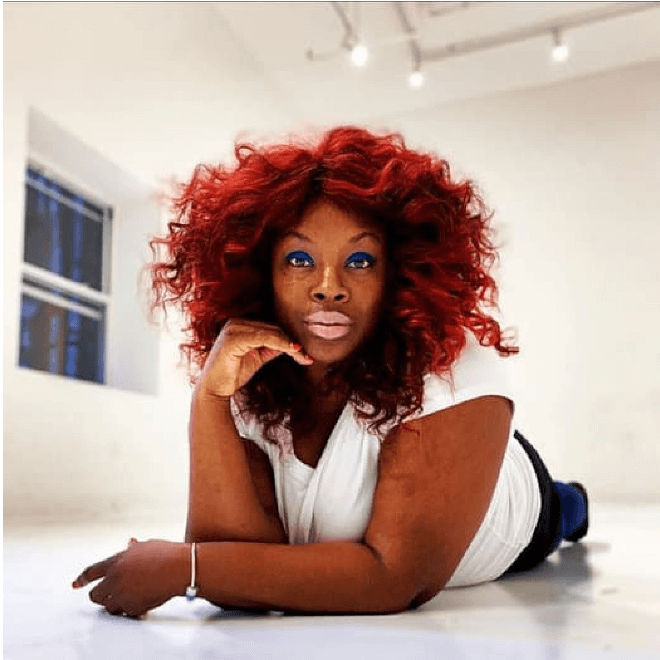 "I will never be the institution. It's not in my DNA to. But it's always in my DNA to contribute and to move the institution forward. Because that's what hip-hop is. Hip-hop is a way of living."
Assistant Professor Kim Elliott died on March 23, 2022. In celebration of Elliott's life as a devoted and deeply compassionate teacher and artist, please enjoy a previously unreleased audio interview from October 2020.
Kim Elliott carried the rhythms of New York City with her wherever she went.
Elliott, who began work on the Dance Department faculty in 2020, grew up in the South Bronx and Harlem, immersed in hip-hop and street dance. Her body absorbed salsa, modern, jazz, and other dance idioms from friends and family, and in classes taught through the New York City public school system.
"Growing up, we always learned in an environment that didn't include a dance studio, wood floors, mirrors," Elliott said when she spoke to us in October 2020. "In the beginning of my training…watching music videos, dance movies, and learning from friends in the community was how I learned. I have used that advantage in my remote instruction."
Elliott held a master's in dance education and served as the artistic director and choreographer of Kim Elliott Dance. She performed and choreographed at venues including Madison Square Garden, Peridance Capezio Center, NYU Skirball Center, Beacon Theatre, Radio City Music Hall, and Alvin Ailey Studios, among others.
"I didn't want to be like anybody else," she said.
And she wasn't. Legions of Elliott's students at Rutgers and elsewhere would agree that she was one of a kind, in the dance world and beyond.
Listen to the full interview below.
A viewing will take place April 7 from 3 to 7 p.m. Guests are invited to wear hip-hop attire in honor of Kim's legacy. A Celebration of Life will take place April 8 at 10 a.m. Guests are asked, if possible, to wear purple, Kim's favorite color. Both services will take place in Harlem at Greater Zion Hill Baptist Church, 2365 Frederick Douglass Blvd. The family requests that masks be worn for both services.