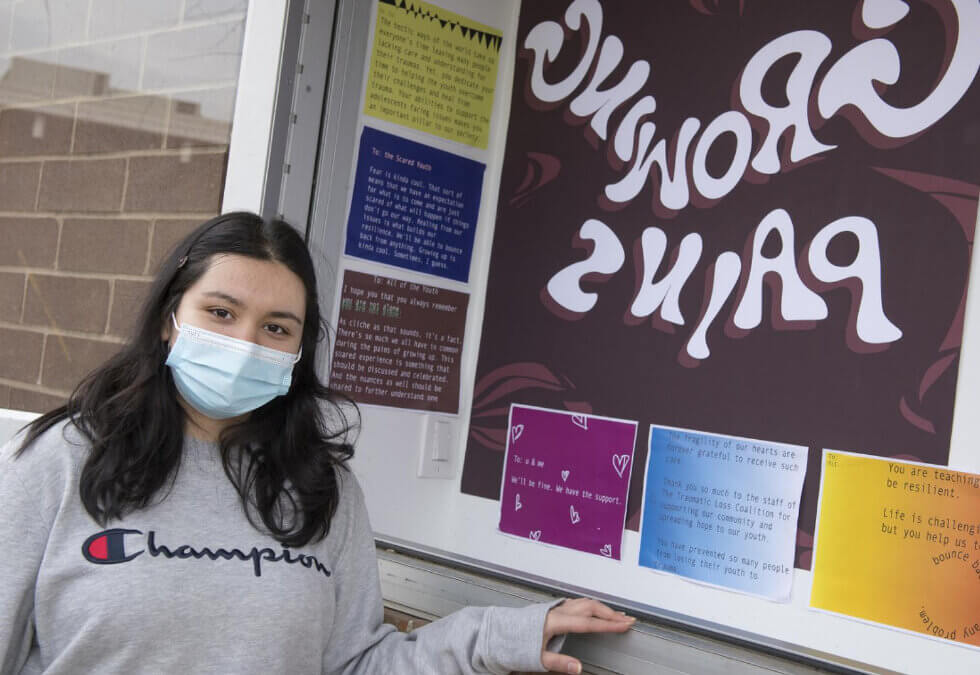 Photo Credit: Nick Romanenko
Windows of Understanding, a public art initiative that highlights social justice issues and raises awareness about central New Jersey-based community organizations, began planning its fourth year last spring while much of the state was reeling from the chaos of the COVID-19 pandemic.
"In the back of my mind, I was thinking, everyone is dealing with so much right now, they're never going to want to think about an art project," says Cassandra Oliveras-Moreno, a cofounder of the project and a Rutgers University-New Brunswick alumna. "We had no idea who would have the bandwidth to say yes and whether the windows or spaces where we needed to show art would even be an option given the pandemic."
But despite the raging coronavirus pandemic, which led to a state shutdown, kept students out of the classroom, and overwhelmed hospitals, this year's Windows of Understanding has expanded, adding partner organizations, increasing its roster of artists with an online exhibition, and finding a wider audience with virtual events.
Oliveras-Moreno, a Highland Park resident and the communications and collaboration administrator in the Department of Art and Design at Mason Gross School of the Arts, and her team – which includes Windows of Understanding cofounders and Rutgers alumnae Jennifer Sevilla and Tracey O'Reggio Clark –realized the importance of raising awareness about community support during a pandemic.
Founded in 2018 as an homage to the legacy of Rev. Dr. Martin Luther King Jr. and co-presented by Mason Gross, the project pairs artists with local nonprofits to create installations in storefronts and other public spaces that center around themes including food insecurity, public health, healing from trauma, and youth engagement.