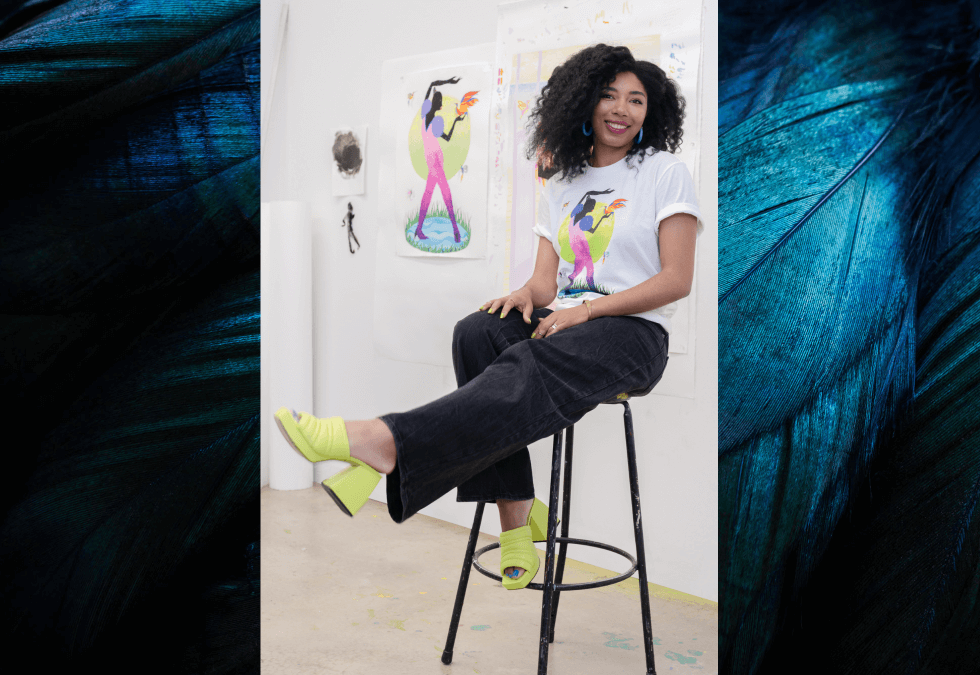 Less than a month after earning her MFA from Mason Gross School of the Arts, a T-shirt Grace Lynne Haynes designed for Black History Month hit the racks at Old Navy.
Haynes is the latest artist of color to partner with Old Navy's Project We graphic tee series celebrating diversity. The shirt showcases her signature style: a Black female figure outfitted in bold colors and surrounded by fanciful birds.
"The faces of the women are not specific. I feel like anyone can see themselves in the women in my paintings," Haynes said of her work. "I really like birds because they represent freedom. Particularly for Black women, it's important to find ways to be free in our everyday life."
Read more about the collaboration on Rutgers Today.