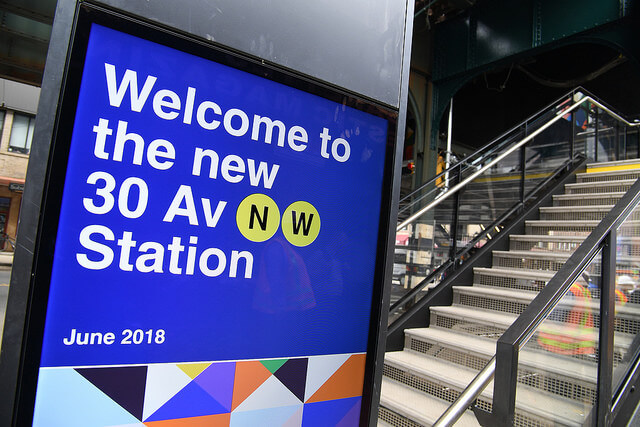 After an eight-month renovation, the subway station at 30th Ave. in Astoria, Queens, has been reopened and features a large glass mural by Mason Gross Art & Design faculty member Stephen Westfall.
MTA New York City Transit announced that the 30th Ave. and 36th Ave. stations on the Astoria Line reopened for service on June 22, 2018, following repairs and improvements that restored and modernized the century-old stations.
The 30th Ave. station features Westfall's "Perasma I & II; Dappleganger, 2018." The laminated glass panels in the station mezzanine's waiting area are "frieze-like panels of abstract, geometric patterns that rhythmically invoke universality alongside cultural identity," the MTA says. "The scale, mirrored glass, and merging movement invoke processional themes in classical friezes as well as the movement of public transportation in contemporary life, in particular the shuttering of light through the mezzanine windows and the bustle of bodies in our mass transit system."
Read more here.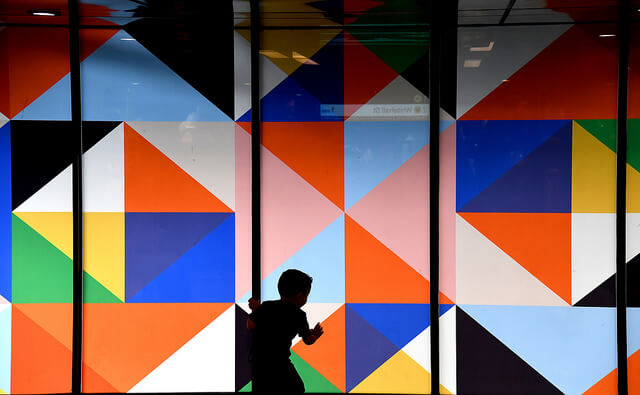 Image Credit: Stephen Westfall. Perasma I & II; Dappleganger, 2018.