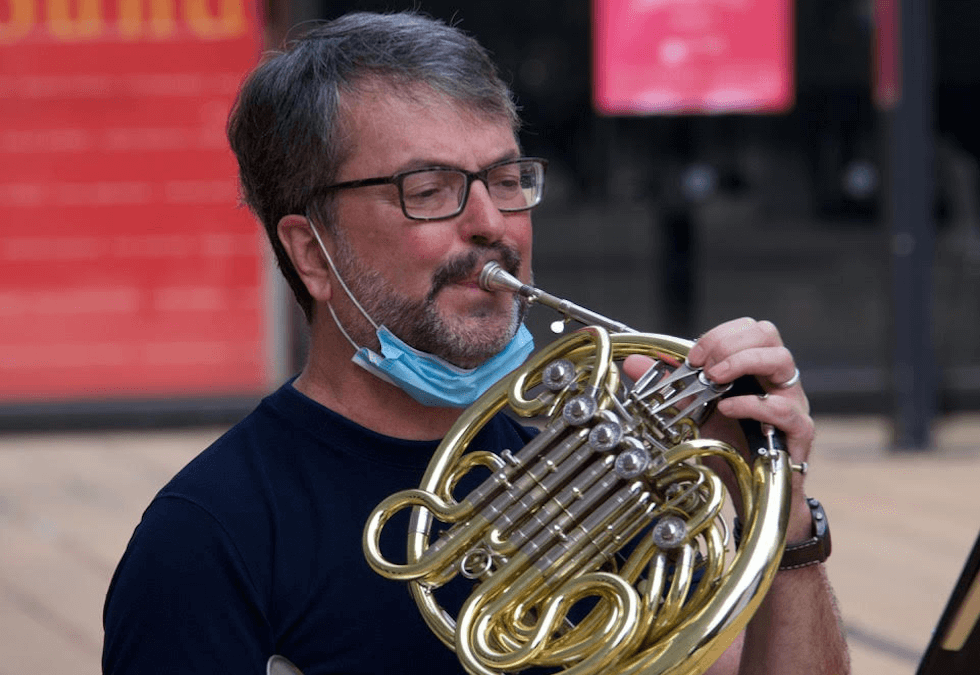 Richard Deane played his last concert with the New York Philharmonic on March 12, and then, like the rest of the city, hunkered down to endure the COVID-19 crisis.
Four months later, with New York reeling in the pandemic's aftermath, Deane, the orchestra's principal acting horn and member of the music faculty at Mason Gross, began to feel his own sense of personal anguish without the creative outlet of performing.
"It was a feeling of unfulfillment," says Deane. "[Creativity] is a part of us, and it got ripped away. Once you don't get a chance to be creative, as a creative person, you really start feeling like there's something wrong."
Enter the NY Phil Bandwagon, a mobile musical experience dreamed up by Anthony Roth Costanzo, a Grammy-nominated countertenor described by Deane as "a local star," who has performed at opera houses around the globe.