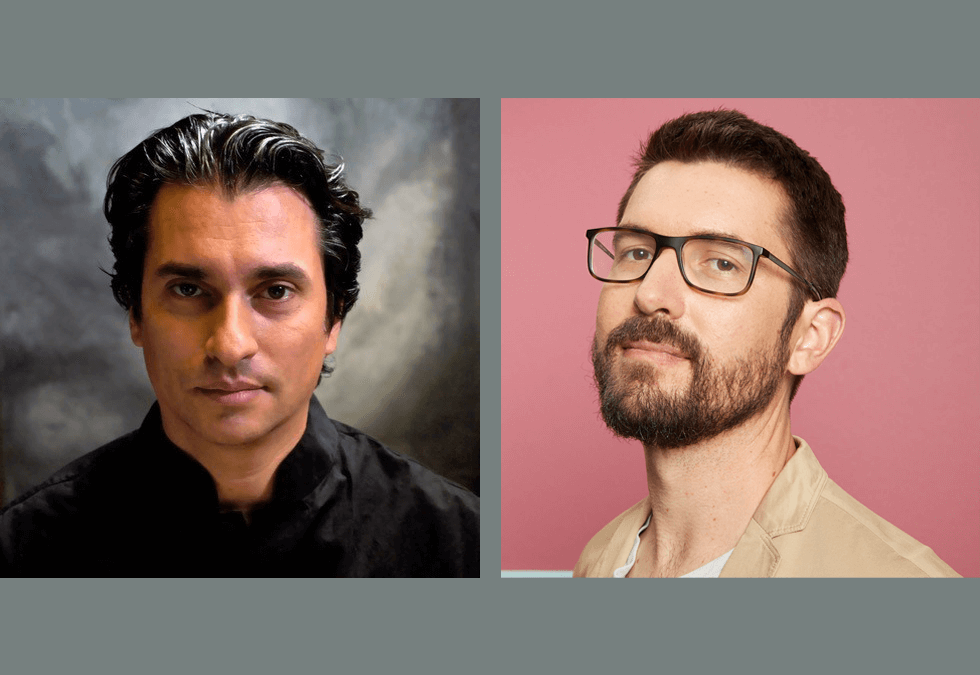 Alumni Tom Nazziola (left) and Peter Martin
Music alumni Tom Nazziola and Peter Martin, as well as faculty member and jazz pianist Bill O'Connell, are nominated for Grammy Awards this year.
"Cat & Mouse," written by Nazziola, a composer and percussionist who graduated from Mason Gross School of the Arts in 2019 with a PhD in composition, is nominated for Best Instrumental Composition. Martin, who graduated with a BA in percussion performance in 2002, and his ensemble, Third Coast Percussion, is nominated in three categories for the album Archetypes. O'Connell is nominated for his arrangement of Richard Baratta's work "Chopsticks."
The 64th annual Grammy Awards ceremony was scheduled for January 31 but has been postponed to April 3 in Las Vegas.
No matter who wins, for Martin, it truly is an honor just to be nominated on what has been a bumpy road in the performing arts.
"For all the musicians, it still doesn't change the fact that all this amazing art was created over this last year, and people are being recognized for it," Martin says. "In one sense, there's a way to look at it as how positive it is that all this art has been able to be made during this mess."
Read the full story at Rutgers Today.