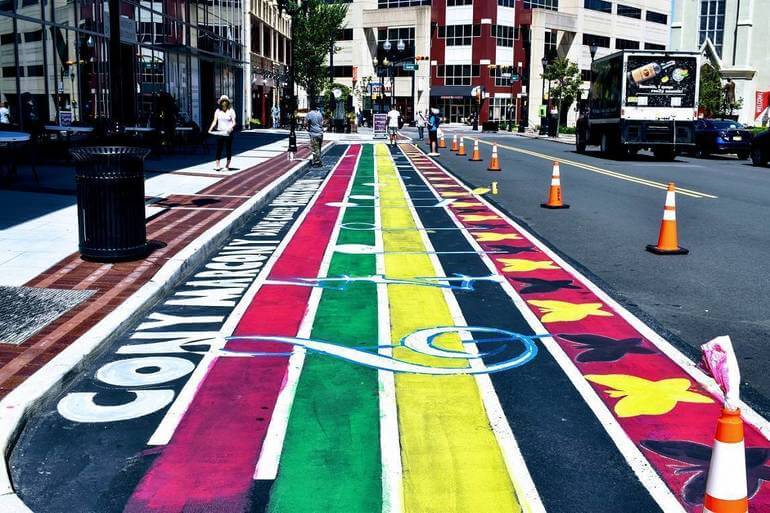 Photo Credit: Lindy Zeledón, courtesy of TAPinto New Brunswick
Several Mason Gross student musicians are featured in a video documenting the creation of Paving the Way, a street mural honoring illustrious Black musicians hailing from New Jersey. The mural is on display outside the New Brunswick Performing Arts Center on Livingston Avenue.
Students masked up and gathered onstage at NBPAC for on-site recording of an original arrangement of Marvin Gaye's "What's Going On," arranged by Mason Gross jazz student Vaughn Stavropoulos. The performance features the following Mason Gross musicians:
Hannah Burke – cello
Saul Dautch – baritone sax
Ian Young – bass
Jem Seidel – drums
Justin Lazaro – saxophone and flute
Ben Liberti – tuba
Ashley Toner – viola
Alec Tonno – violin
Vaughn Stavropoulos – piano
Mason Gross alum Pete Creekmore performed on flute.