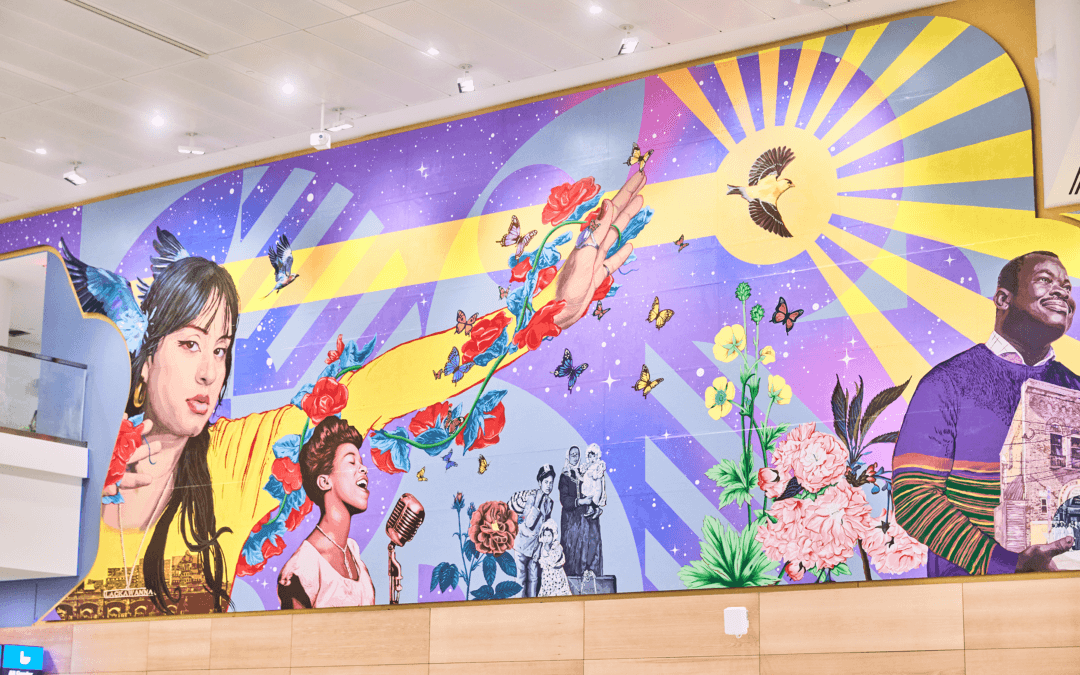 Photo: Zack DeZon, courtesy Public Art Fund;
Artwork: Layqa Nuna Yawar, Between the Future Past, 2021-22
Acrylic paint and inkjet print on fabric mounted to aluminum panel 
18'h x 350' w
Commissioned by the Port Authority of New York & New Jersey and Munich Airport NJ, in partnership with Public Art Fund
Art & Design BFA alum and muralist Layqa Nuna Yawar is one of two artists commissioned to create permanent artwork at the newly renovated Terminal A at Newark Liberty International Airport. This is the first significant art commissioned at the airport since 1937.
"Without Newark, I wouldn't be the artist I am today — it's been a beautiful home base," Yawar told The New York Times. "I'm connected to the idea of the airport because I am an immigrant of Indigenous and European descent, who migrated to a place where immigrants collect in the U.S." According to the Times, Yawar moved to the United States from Ecuador when he was 14.