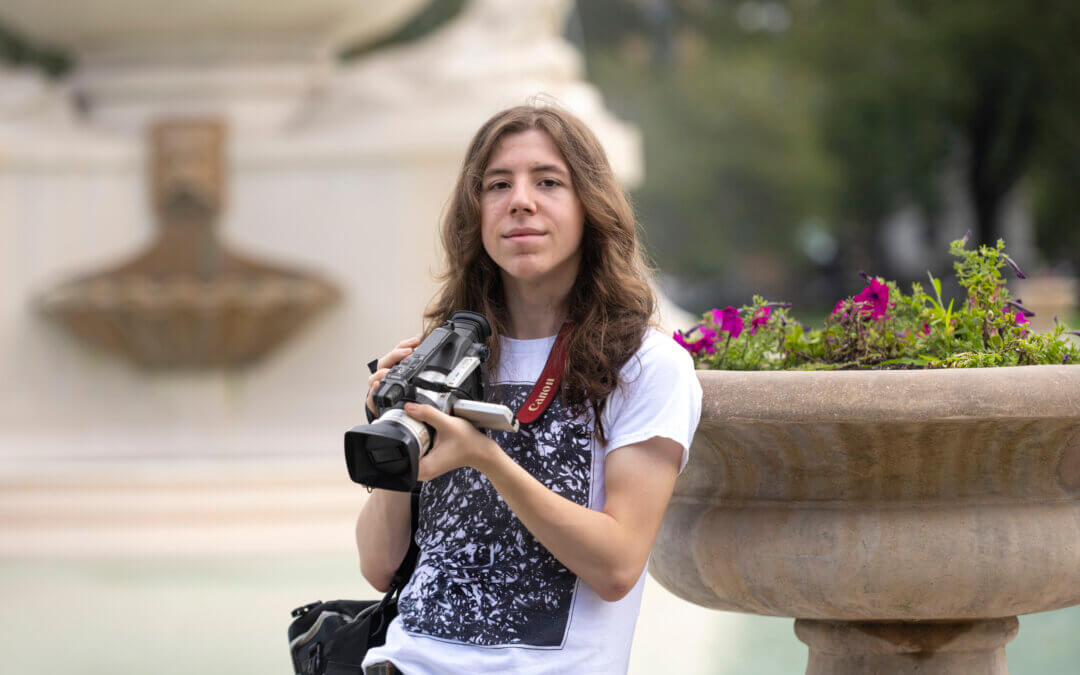 Tyler Riscoe has the distinction of entering Mason Gross as an award-winning filmmaker.
"I love that with each step I feel more confident in my ability," says Riscoe, one of more than 13,400 first-year and transfer students arriving at Rutgers University this fall. "Coming out of high school I was very happy with the work I did. I'm sure Rutgers will be the same way. It feels like a daunting task now, but I want to get every opportunity I can out of this school."
Read more on Rutgers Today.
Photo by Nick Romanenko