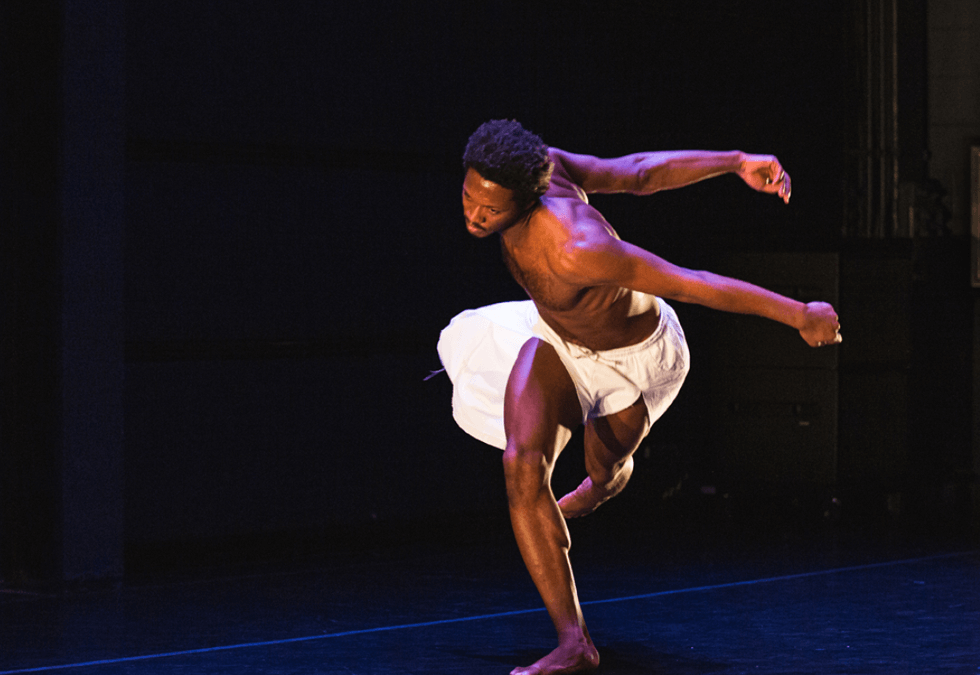 Since forming an award-winning dance company in 2014, Rutgers alumnus Kyle Marshall has earned accolades for his stirring, socially conscious performances.
While proud of his body of work – including "A.D." and "Colored," which tackle themes of spirituality, sexuality and race – the material's heaviness was taking a toll on him physically and emotionally. Then the pandemic hit, followed by a summer of racial reckoning, and all that darkness inspired Marshall to pivot toward the light.
Marshall returns to his alma mater to teach and to showcase his new uplifting works with his company, Kyle Marshall Choreography, at the New Brunswick Performing Arts Center. The three performances Oct. 15-16 are Mason Gross's first since the pandemic. The shows also mark the first performances outside New York City for the company, which includes Mason Gross dance alumni Ariana Speight, Jose Lapaz-Rodriguez and David Parker.
"It definitely feels like a homecoming," said Marshall, who was raised in North Brunswick and grew up attending dance schools in and around New Brunswick. "As a kid I performed at George Street Playhouse and used to see shows at the State Theatre and Crossroads Theatre Company. It's really kind of humbling to be back. I think that's why I put such a big program together."
He is also contributing choreography to the MGSA student dance concert Fall Dance Plus, which is set for Nov. 11-13 at NBPAC.
Read the full story at Rutgers Today.