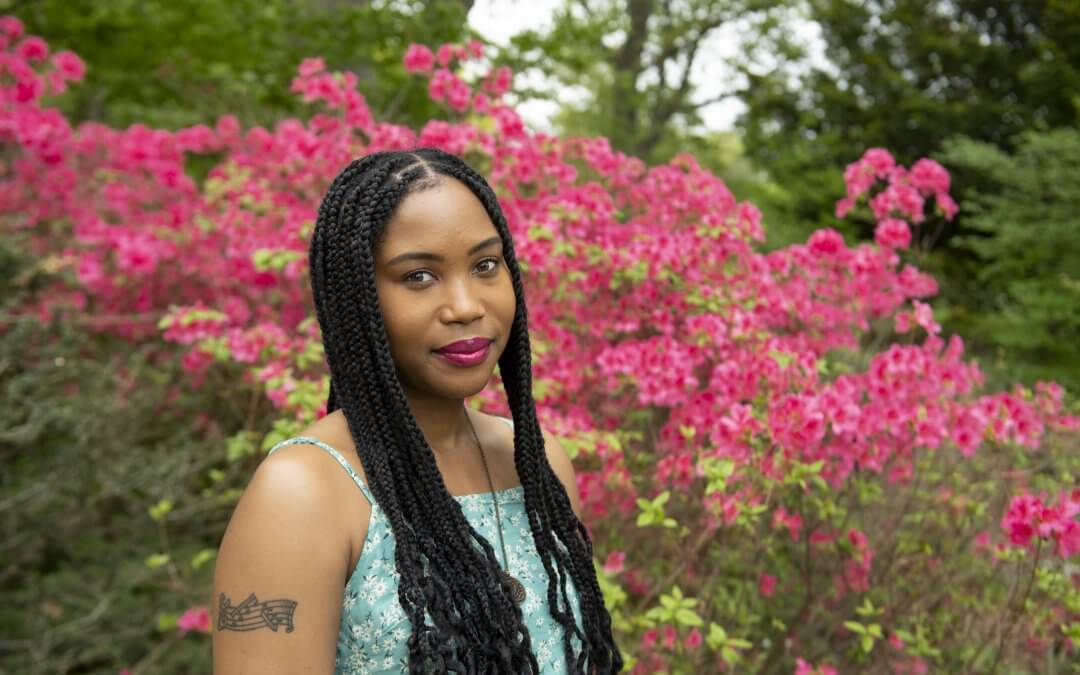 Shaniyah Bernabela (MGSA '21) is a National Guard reservist who will earn her BFA in filmmaking from Mason Gross School of the Arts on May 16, 2021. Photo: Nick Romanenko/Rutgers University
Shaniyah Bernabela has been leading a double life for the last five years.
During her weekends as a National Guard reservist, she identifies suspected chemical, biological, radiological and nuclear weapons for the Department of Homeland Security.
During her semesters as a film student at Mason Gross School of the Arts, she identifies what constitutes a good script, which camera angle evokes the right emotion and how to convey mood with proper lighting.
Through it all – from a monthlong military training to filming her senior project during COVID-19 – Bernabela, 26, who receives her BFA on May 16, made balancing civilian and military life look effortless.
"When you're acting, you're encouraged to be vulnerable, and when you're in the military you are encouraged to be robotic," said the Woodbridge native. "I developed this Gemini-type quality to help me do both."