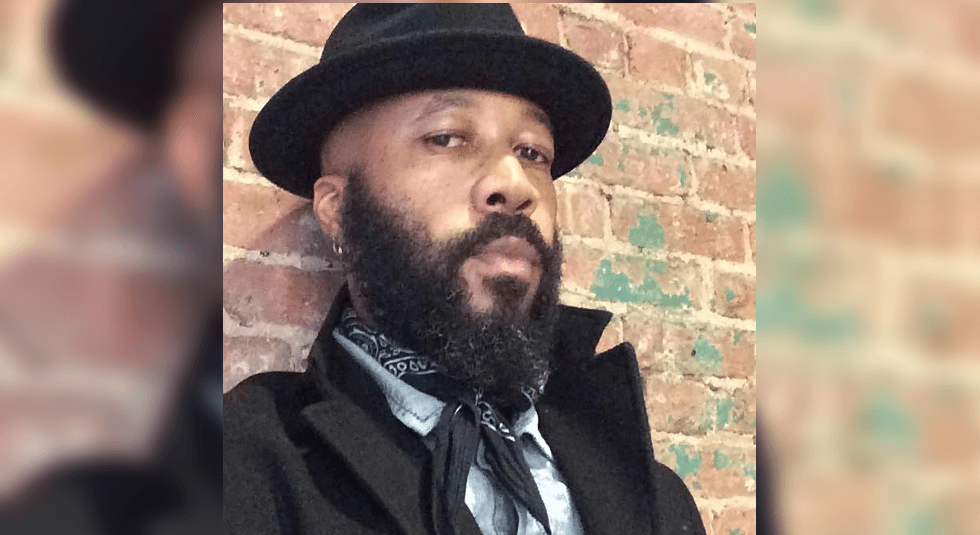 As a costume designer and illustrator, Shane Ballard says his life "revolves around clothes." When he isn't working on concepts for theater, film, or television—including NBC's The Wiz Live! (winner of the 2016 Emmy Award for outstanding costume design); the musical Ain't Too Proud: The Life and Times of The Temptations, which premiered at Berkeley Repertory Theatre in August 2017; and the 2017 HBO film The Immortal Life of Henrietta Lacks—the Brooklyn resident is researching his next project at the galleries and museums in his neighborhood. Here, Ballard talks fashion inspiration, innovative designers, and the importance of a well-cut suit.
What piece of clothing is particularly meaningful to you?
A jacket I owned that I customized to use as a costume for an off-Broadway rock musical called One Day. The character it was made for was a rebellious risk taker with a slightly punk-rock aesthetic. I took inspiration from some favorite punk fashion designers, Vivienne Westwood and Stephen Sprouse, to create it. It's a simple oversized black blazer with strong shoulders. I attached a black vest to the outside of the jacket, as well as some custom-made patches, safety pins, and metal studs. It's a very strong look and sometimes I actually wear it to events. It always draws a lot of attention.
What current fashion trend do you hate?
Men wearing tailored suit pants that are very tight and very short. It's so strange to see a well-dressed man in a great suit who looks chic from the waist up, but from the waist down looks like he's wearing a child's pants. If I were them I'd be afraid to make any sudden moves and tear a seam open. 
If you had unlimited funds, which designers' clothing would you buy?
Haider Ackermann, Dries Van Noten, and Yohji Yamamoto. They aren't popular, mainstream designers here in America and may not be familiar to many people, but they make interesting, timeless clothing with an edge for men.
Describe your fashion style in three words.
Eclectic, unconventional, and edgy. Sometimes I'm influenced by trends, but I tend to mix things up and not stick to one particular style. As an African-American designer, my culture has greatly informed my style. The men in my family put great importance on style and grooming. For them, dressing was an art form, and I continue in that tradition. Accessories, hats, and jewelry aren't things I shy away from. I believe in putting together a complete look, from head to toe.
Where do you look for fashion inspiration, whether for your professional or personal life?
I find inspiration from life. I've heard debates about the differences between costume design and fashion design. For me, one informs the other and vice-versa. The main difference is the end use—but the creative processes for both can often be quite similar in terms of research and searching for inspiration. For me, inspiration comes from being fascinated by people, their stories, and how they choose to express themselves through clothing. The streets of New York are a theatrical stage of sorts, an everyday fashion runway where I find inspiration simply from being engaged with the world around me.
Interview conducted and edited by Risa Barisch