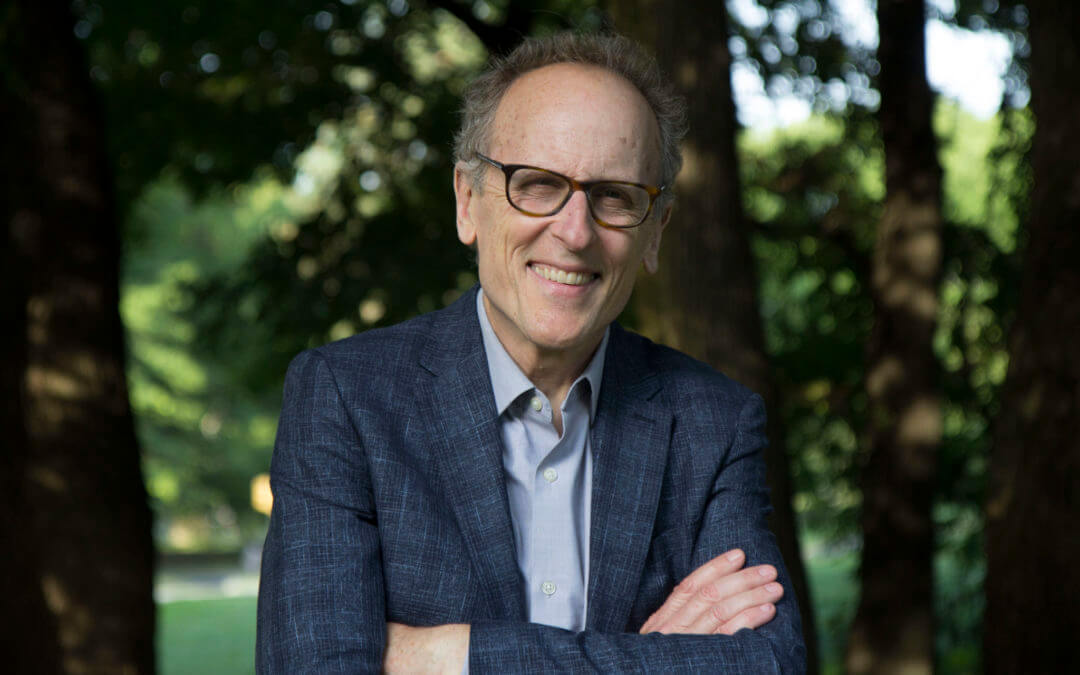 Academy Award-Winner Thomas Lennon joined the Rutgers Filmmaking Center in Fall 2018, heading up the Documentary Film Lab. In December, PBS premiered "Sacred," a global exploration of religious faith by 40 international filmmakers, which Lennon directed.
What led you into documentary filmmaking?
I stumbled into it. I came out of college dreamy, ambitious, clueless, without technical skills, and somehow determined to be an experimental filmmaker. I was hanging around places like Anthology Film Archives in New York City. But then there was this awkward problem: I had to earn a living. The few people willing to hire me were in nonfiction. I viewed it as temporary, a way-station. And it was years before I realized that nonfiction was not a diversion but in fact my true interest—and that I might even be good at it.
Your films explore topics ranging from naval aviation to the experiences of a gay man living in China. How do you choose your subjects?
The answer to that has changed over time. When I started out, if you wanted to do good work, you shot on film, and that meant you needed money, quite a bit of it, from the outset. I spent years working for other filmmakers, as a researcher, an associate producer, whatever, learning the craft, apprenticing myself to people I respected. I wasn't choosing my own stories. Even when I went out on my own, I was working for broadcasters. They wrote the checks and that meant that they had a lot to say about subject matter. That was limiting of course, but there's also a Zen wisdom at times in going with the flow, taking a subject that you might not be drawn to, or might not think of, and plunging in.
Nowadays, you can buy a pretty decent camera for a thousand dollars and a fabulous one for five thousand. You can edit on your kitchen table. So now you can dive into a subject when you get wind of it and worry about the money later. The process is more organic, more immediate, more observational: the film evolves as the story unfolds. But chance still plays an important role.
For example, I went to dinner at the house of my friend, who's a chef. Across from me was another guest, a very strange guy who was mumbling something about starting his own restaurant, which was going to be staffed entirely by men and women just out of prison. I hadn't even finished my appetizer and I already knew that that might be a good film. I went out to Cleveland to film the restaurant launch, and years later, I came out with Knife Skills. And that weird guy—who became a friend—and I went to the Oscars in 2018. Random. Opportunistic. Zen. All those words apply.
What advice do you have for young filmmakers about making work and getting it seen?
Say yes more than no. Take the opportunities that come your way, even if they appear limited, because you can often be surprised about where they lead you. Marketing a film is an area where students don't need to learn from me. They've come of age in a digital world. They understand, much more intuitively than many people my age, that each artist, each filmmaker, is in some sense a brand, and that a brand needs careful tending. It took me a long time to learn what 20-somethings already know: that your work is far from over when the film is done.
What's the last piece of art that's really stuck with you?
An exhibit of late Rothko paintings in New York City last year. Two great works of nonfiction by the Israeli writer Yuval Noah Harari, Sapiens and Homo Deus. The fiction film The Rider [a drama, based on a true story, about a rising rodeo star who suffers a tragic riding accident].
What would you say to encourage someone to sit down and watch a documentary? And what are a few documentaries you'd recommend?
Documentarians are finishing their work at such a high level of polish that I encourage people to get out of their homes and see this work in a theater. Don't watch Netflix with one hand on the remote. Commit. See RBG to be inspired. See Communion; Hale County This Morning, This Evening; Free Solo. Or get onto HBO and watch King in the Wilderness, about the last two years of the life of Martin Luther King, to be reminded of how brutally difficult, and thrillingly noble, a public life can be.