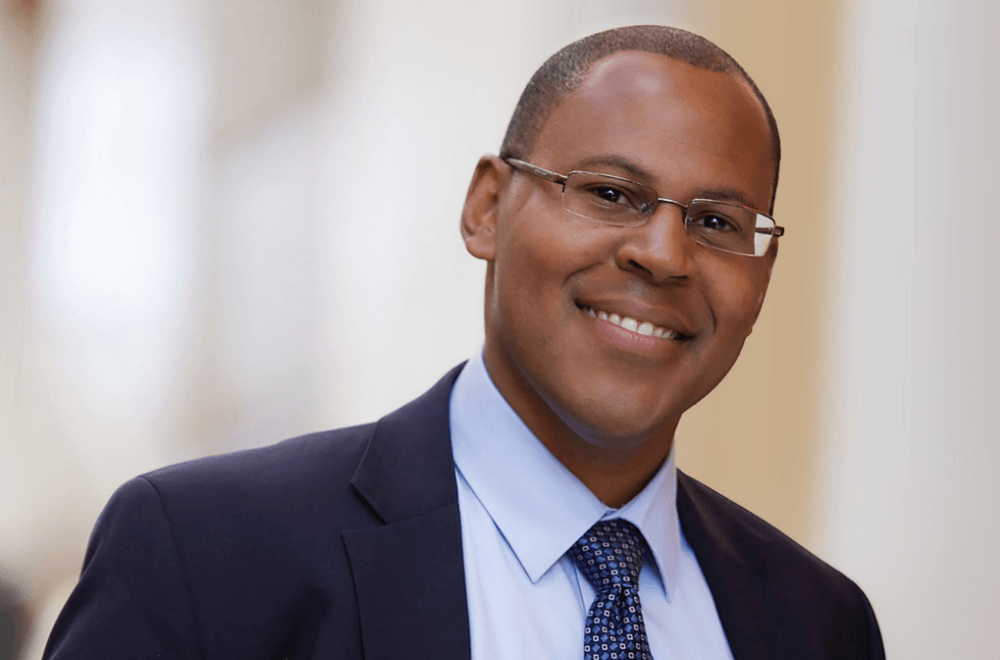 The Mason Gross School's new dean, Jason Geary, has been getting acquainted with the community through a series of virtual town halls. Geary is a musicologist who comes to us from the University of Maryland.
Here are five questions we recently posed to our new dean:
Last TV show binge-watched: Succession on HBO. The intrigue and the politics are not unlike academia, but the family drama and vast sums of money at stake add layers of complexity, and I think the cast is really strong.
Favorite meal: Any number of really spicy dishes from the Sichuan province of China (usually spelled "Szechuan" on restaurant menus). Having spent a fair amount of time in China, I prefer the authentic version, and my family and I especially enjoy eating at the proliferating number of "hot-pot" restaurants in the states—the communal dining experience where you cook your own food in the boiling pot that sits in the middle of the table. Unfortunately, these restaurants have had to close during the pandemic, though we do have a pot of our own at home that we use pretty frequently, especially during the winter months.
Favorite word: I can't say I have a favorite word or one that I particularly loathe. I do, however, find myself trying to get my teenage son to eliminate or at least reduce his use of the word "like," which his generation seems to use in, like, every sentence.
Books on your nightstand: I have two books that I've been trying to get through: An Inclusive Academy and Toxic Ivory Towers. Both deal with the imperative and the challenges around making universities more inclusive.
What you're grateful for: I'm grateful for those moments when I can push the pause button for a while and spend quality time with my wife and two sons going for a walk, eating at one of our favorite restaurants, or sitting on the couch watching a movie.