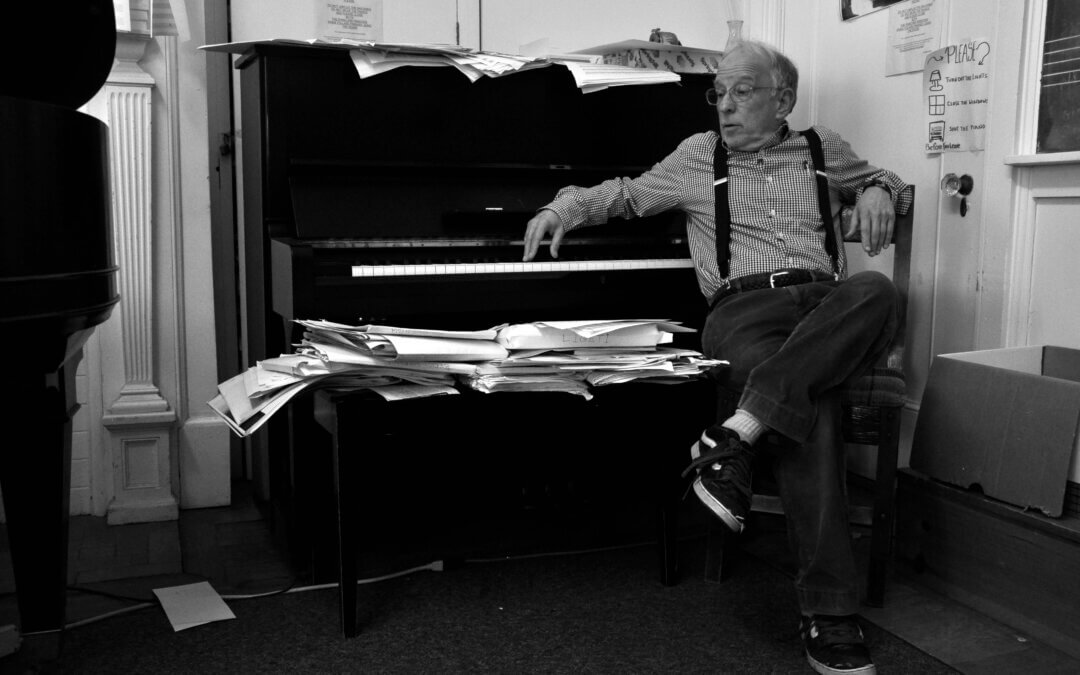 Photo: Allen Shawn is a musician, composer, educator, and writer.
"In music, I don't have phobias. In music, I have a sense of adventure…I take risks… music is an arena in which I can be fully myself, and almost freed." – Allen Shawn
Check out the latest episode of Work of Art: The Mason Gross Podcast. Every other Tuesday, we'll speak with Mason Gross students, faculty, and guest artists, discussing what fuels their curiosity, their passion, and their impulse to make. This week, we sat down with guest artist Allen Shawn. In 1983, Shawn was commissioned by Benny Goodman to produce his final classical piece, which will finally be performed by the Rutgers Symphony Orchestra for its world premiere at 7:30 p.m. Saturday, September 28, 2019, at the newly constructed New Brunswick Performing Arts Center. Tickets, $5-$15, are available at nbpac.org.
Allen Shawn (born 1948) grew up in New York City. He started composing music at the age of 10, and was encouraged by his piano teachers, Frances Dillon and Emilie Harris. His composition teachers included Leon Kirchner, Earl Kim, Nadia Boulanger, and Jack Beeson. For the past 30 years he has lived in Vermont and been on the music faculty of Bennington College.
Among his works are a dozen orchestral pieces, including a Symphony, two Piano Concertos, a Violin Concerto, a Cello Concerto (with a second one in progress), an Oboe Concerto, and a Double Concerto for Clarinet and Cello; five Piano Sonatas, and many additional piano pieces, including several for piano four-hands and two pianos; much chamber music; vocal music; and three chamber operas. His recordings include numerous chamber music CDs; four volumes of piano music, including a recent CD devoted to his work by the German pianist, Julia Bartha; his Piano Concerto performed by Ursula Oppens with the Albany Symphony, conducted by David Alan Miller; and his chamber opera, The Music Teacher, to a libretto by his brother Wallace, on Bridge Records.
An active pianist, he is also the author of four books, Arnold Schoenberg's Journey (2002); Wish I Could Be There (2007); Twin (2011); and Leonard Bernstein-An American Musician (2014), as well as articles for The New York Review of Books, The Atlantic, The Musical Times, The Times Literary Supplement, and The New York Times Magazine. He has been a recipient of both a Goddard Lieberson Fellowship and an Academy Award from the American Academy of Arts and Letters. (Source: allenshawn.com).