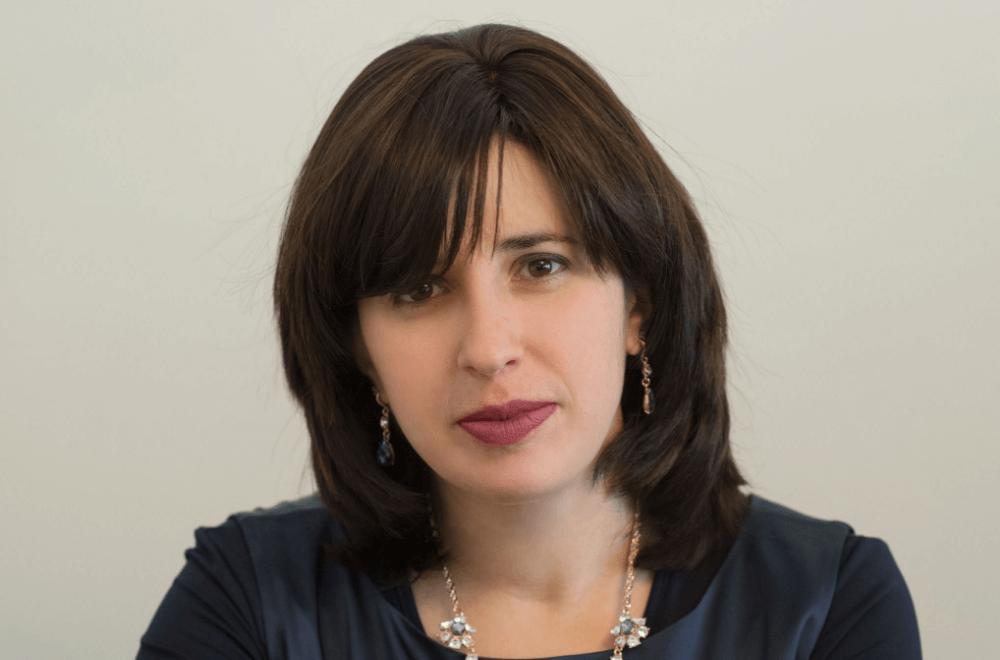 "Performance is more than just historical re-creation–it's about the creation of new meaning. In any moment, if we choose, we can decide to listen to music, to sing music, to play music in a way that speaks to us." – Rebecca Cypess
Check out the latest episode of Work of Art: The Mason Gross Podcast. Every other Tuesday, we'll speak with Mason Gross student or faculty artists, discussing what fuels their curiosity, their passion, and their impulse to make. This week, we sat down with music department Associate Director Rebecca Cypess. Her undergraduate research group, Women in Art Music (WAM!), is curating A Celebration of Women in Music on April 7, 2019, at Shindell Choral Hall. Cypess is also a faculty affiliate of the Department of Jewish Studies of the School of Arts and Sciences at Rutgers and helped coordinate a lecture on April 10, 2019, with Michael Marissen on Religious Contempt in the Music of Bach.
Rebecca Cypess joined the Rutgers faculty in 2012, having served previously as a faculty member in musicology at the New England Conservatory.  In her teaching and research, Cypess specializes in the history, interpretation, and performance practices of music in 17th- and 18th-century Europe, as well as music in Jewish culture and women in music. A harpsichordist and fortepianist, Cypess is engaged in long-term publication, performance, and recording projects related to the musical practices of salon women in the late eighteenth century, including Sara Levy in Berlin, Anne-Louise Brillon de Jouy in Paris, and others. Her new book, currently in progress, explores 18th-century musical salons as sites of women's cultural agency, locating the networks and practices that connected them as well as their distinctive characteristics—products of each hostess's musical tastes, musicianship, and cultural environment.
From Sara Levy's World: Music, Gender, and Judaism in Enlightenment Berlin hosted by Rutgers University's Mason Gross School of the Arts in New Brunswick September 29–30, 2014. Steven Zohn, traverso; Dongmyung Ahn, viola; Rebecca Cypess, fortepiano Steven Zohn, flute Dongmyung Ahn, viola Rebecca Cypess, fortepiano Quartet in D major for flute, viola and fortepiano, Wq. 94 CPE Bach Allegretto Sehr langsam und ausgehalten Allegro di molto