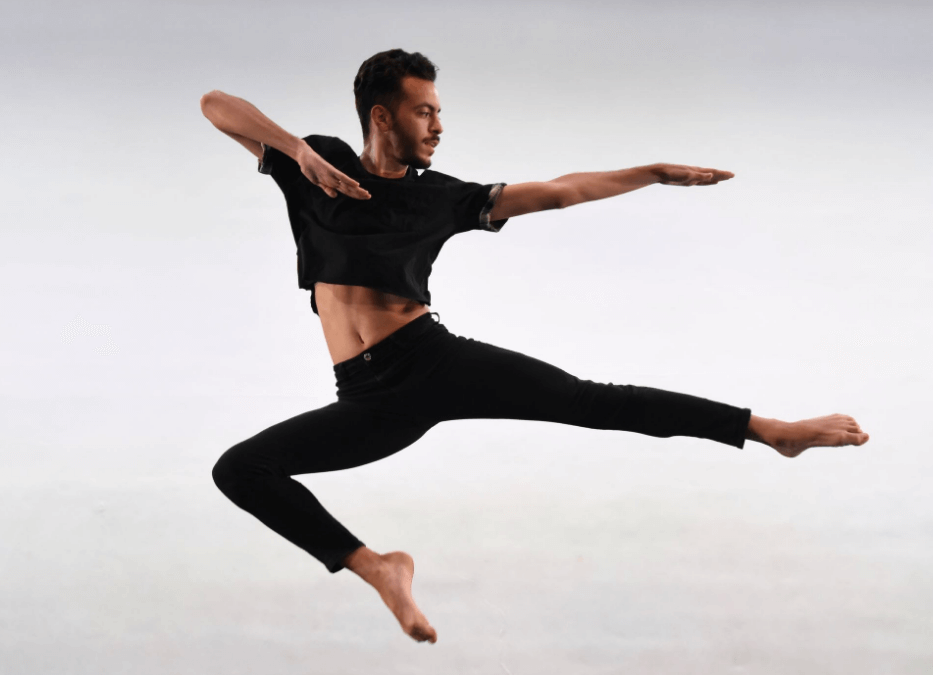 "Sometimes what I can't say verbally, I can say with my body. And I think sometimes what I say with my body is stronger." – Johsian Martinez
Check out the latest episode of Work of Art: The Mason Gross Podcast. In each episode, we speak with Mason Gross students, faculty, and guest artists, discussing what fuels their curiosity, their passion, and their impulse to make. This week, we sat down with dance student Johsian Martinez.
Johsian Martinez, a Mason Gross BFA/EdM Dance Education student, started performing as a child in the Pentecostal Church. His experiences at a performing-arts charter school, with teachers who accepted him as he was—a gay kid who loved to move and make dances—made all the difference and informed his own choice to become an educator.
"Johsian embodies the dual degree's fusion of excellent artistry and pedagogy," says faculty Frederick Curry, director of the school's EdM Master of Dance Education Program. "He has the heart and mindset of a social-justice warrior, and is a staunch advocate of educational equity for diverse student populations. This will serve him well as a future K–12 dance educator in New Jersey public schools, some of the most culturally diverse schools in the nation."