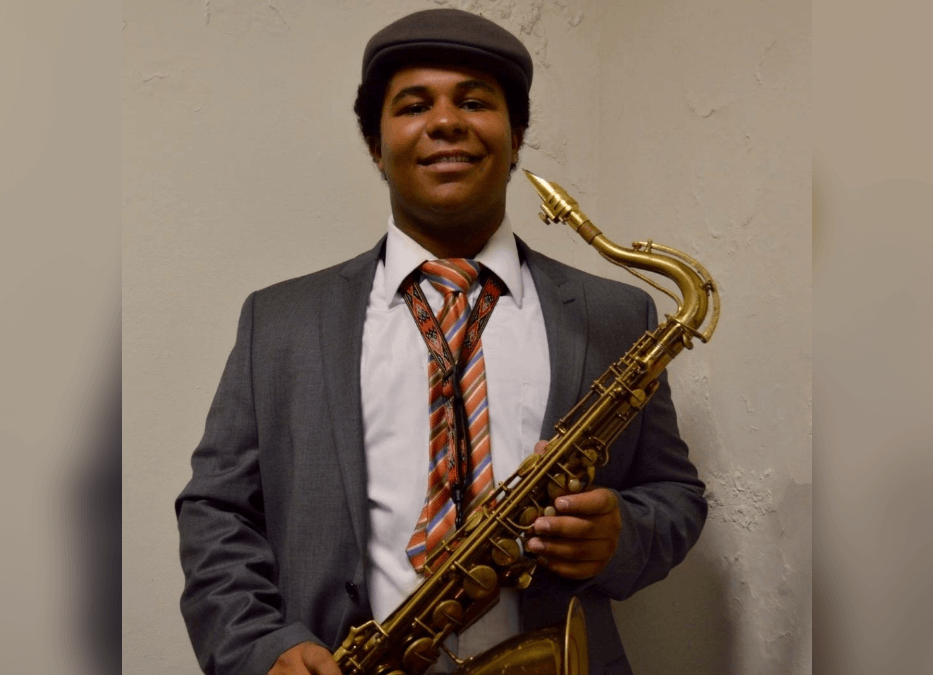 "The mixing of many students at many levels [here at Mason Gross]…you can see what musicians will look like years down the line of having practiced—to see that they once stood where you are. You see the spectrum, from where you stand, to where they're at, to where the professors are at. It all feels more attainable." – Vaughn Stavropoulos
Check out the latest episode of Work of Art: The Mason Gross Podcast. Every other Tuesday, we'll speak with Mason Gross student, faculty, and guest artists, discussing what fuels their curiosity, their passion, and their impulse to make. This week, we sat down with music student Vaughn Stavropoulos.
Undergraduate sax player Vaughn Stavropoulos grew up in Somerset, New Jersey, playing classical piano. He hails from a family of musicians: His father was a professional bassist, and his mother sings and plays piano. Stavropoulos is concentrating in jazz performance here at Mason Gross and is set to graduate with his BM degree in May 2020.
Marc Stasio, managing director of Jazz Studies at Mason Gross, confirms that Stavropoulos is an old soul.
"Vaughn's talent is apparent as he brings an inherent ability to his music on saxophone and piano," Stasio says. "His sound and vocabulary contain vintage sensibilities, and we anticipate even greater things as he continues to unearth and cultivate his own voice."
Catch Stavropoulos Wednesday, December 4, 2019 as part of the Rutgers University Mingus Ensemble Concert here on campus.