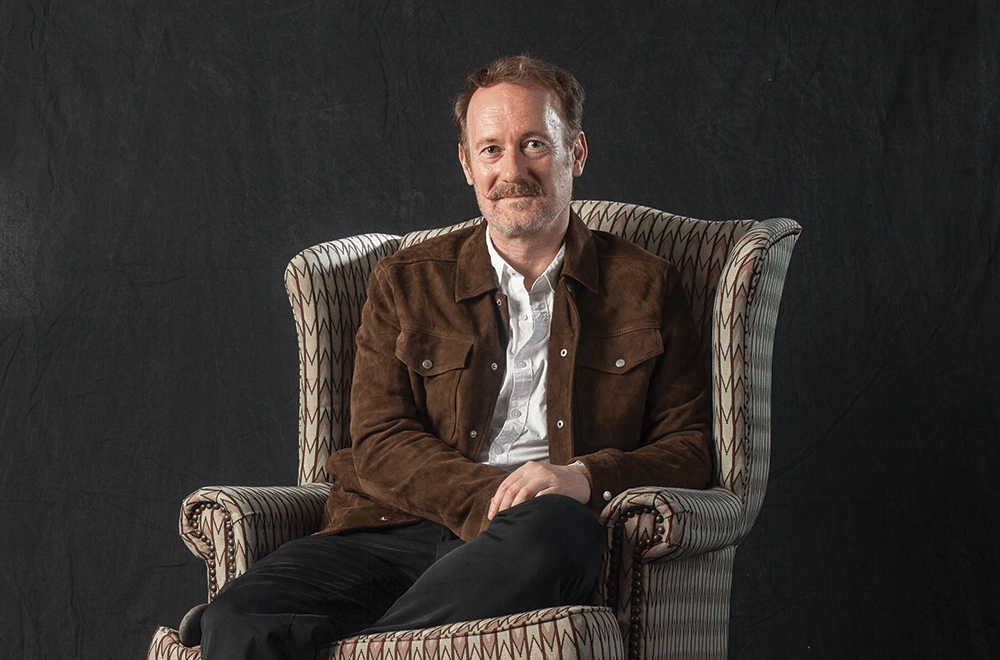 "Every theater artist has had this conversation with their parents, this theatrical coming out when you say, 'I want to be an artist.' " – Christopher Cartmill
Check out the first episode of Work of Art: The Mason Gross Podcast. Every other Tuesday, we'll speak with Mason Gross student or faculty artists, discussing what fuels their curiosity, their passion, and their impulse to make. This week, we sat down with faculty member Christopher Cartmill of the Theater Department. Cartmill is set to direct The Rehearsal, running March 28 through April 6, 2019, at Mastrobuono Theater.
Christopher Cartmill is an award-winning playwright, actor, and director. He taught for six years at NYU's Gallatin School of Individualized Study. He has directed plays, operas, and cabarets in New York (off-Broadway), Los Angeles, and Chicago. Cartmill is also a working actor, appearing in the 2012 film Lincoln with Daniel Day-Lewis and directed by Steven Spielberg. Cartmill's own short film, The Ferris Wheel Song (directed by Richard Jack), had its premiere in 2008 at the Coney Island Film Festival. He created a series of integrated-arts programs for the New York City Public Schools, in association with "Learning through an Expanded Arts Program" and has written and performed special programs for the Art Institute of Chicago, The Metropolitan Museum of Art and the Yale Center for British Art. Learn more and see excerpts of his work at christophercartmill.com.