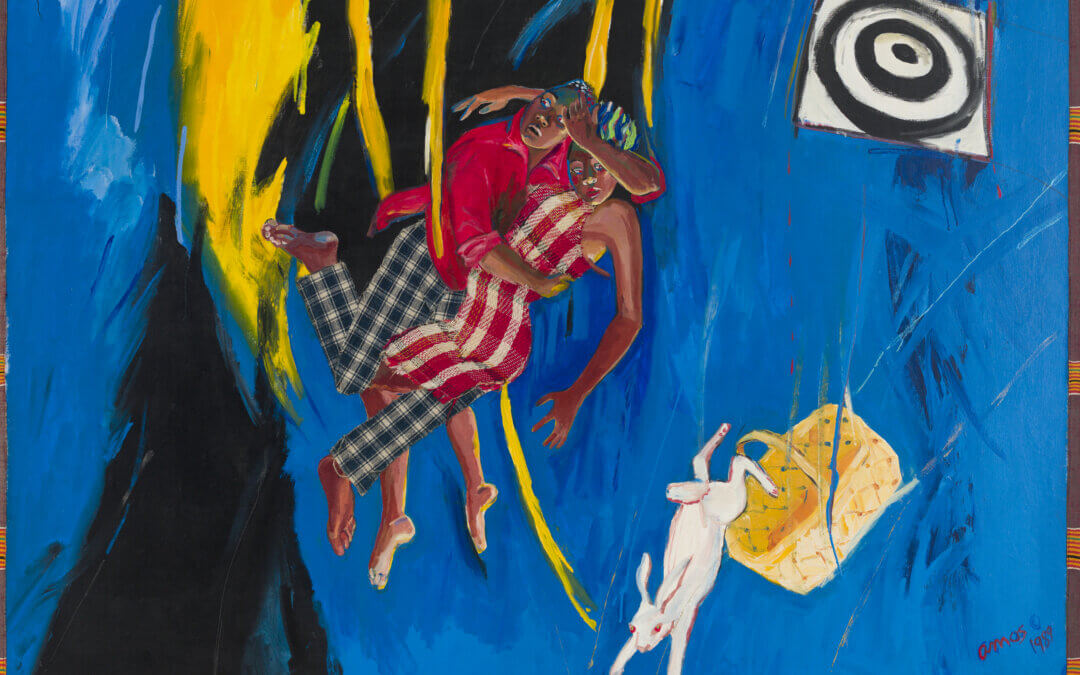 "Targets," 1989, by Emma Amos. Acrylic on canvas with hand-wove fabric and African fabric borders, 57 inches × 6 feet 1 1/2 inches. Amos Family, courtesy Ryan Lee Gallery.
Emma Amos ran with influential artist collectives, civil-rights and feminist activists; developed an innovative approach to printmaking and enjoyed a nearly three-decade career as a visual arts professor with Mason Gross School of the Arts.
A pathbreaking multimedia artist, Amos made vibrant, witty, and passionate works that challenge, unsettle, and sometimes altogether reject the dominant visual codes of American life. Across her career, Amos's art explored the links among personal biography, history, and the politics of race and gender in America.
But as the prolific yet underappreciated artist once predicted, her impressive body of work would not achieve the recognition it deserved from a wider audience until the end of her life. A little over a year after Amos's death in May 2020, the first major retrospective of her 60-year career, Emma Amos: Color Odyssey, arrived Oct. 11 at the Philadelphia Museum of Art, where it will remain on view through January 17.